On Friday February 12th Whelanslive will play host to some of Ireland's emerging vocal talents in aid of the Irish Society for Prevention of Cruelty to Children (ISPCC).
100minds is teaming up with the ISPCC, as they attempt to raise €1,000,000 for the charity. 100minds encourages third level students to use theoretical information acquired in college and apply it in a practical, focused manner by participating in fundraising activities for children's charities in Ireland. In 2013 and 2014, 100minds has helped to raise money for Temple Street Hospital and Blossom Ireland. This year they have chosen to partner with the ISPCC, citing the near closure of Childline, the 24 hour confidential phone service, as the main reason behind their choice to help the charity. €3.5 million is required to keep Childline functioning this year and 100minds aims to raise one million euro of this daunting fee.
Contributing to this very worthy cause is Trinity student and musician Lauren Ní Chasaide who is hosting a concert in aid of the cause. Performing alongside Ní Chasaide at 'Choons for Childline' are fellow singer songwriters Aisling Jarvis, Colm Gavin and Ailsha Davey. These musical acts are some of Ireland's emerging young talents. Jarvis has appeared at Glastonbury three times sampling what GetReadyToRock.com called "indie and subtly Celtic" sound. Colm Gavin's first EP spent a week at number one in the Singer Songwriter iTunes charts upon its release. His debut full length album was released in December 2015, and he is set to perform at a number of venues across Dublin in the coming months. Ailsha Davey's debut EP is in production while Lauren Ní Chasaide is releasing a new single on February 12th and also has an album in the works.
ADVERTISEMENT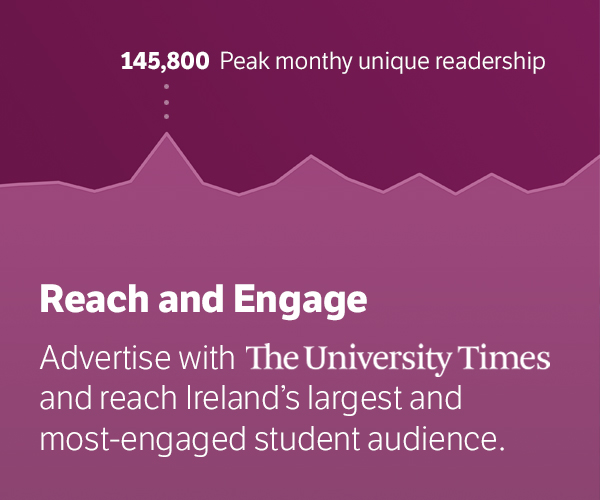 Completing the musical ensemble is Hvmmingbyrd, a folk harmonic band whose first album has gained critical acclaim. Pleasing Features Music branded their music "stylistically diverse" and recognised their debut album as one of the best of 2014. Over the past two years, the band have performed tirelessly and are one to watch in the coming year.
Whether you are already a fan, seeking to discover new talent, or simply looking for a Friday night plan, a trip to Whelan's on the 12th February promises to be an entertaining night of exciting musical talent. Tickets are available on www.eventbrite.ie, with all proceeds going to the ISPCC. The five euro bargain admission fee will greatly help Lauren achieve her personal target of raising €1,000 for the charity. Bearing in mind the charitable nature of the event, and the promising future that lies ahead for these performers, 'Choons for Childline' is undoubtedly very worthwhile expenditure.