Fourth-year mechanical engineering student Jake Byrne was named as Motorsport Ireland's Young Racing Driver of the Year for 2015 at an awards ceremony last month. Byrne, originally from Kildare, competes in Formula Ford, a single-seater discipline for developing racing drivers. Following his selection as Young Racing Driver of the Month in April of last year, Byrne was automatically nominated for the annual award for the third time, having previously been nominated in 2012 and 2014. This year he went one better than his 2012 and 2014 nominations to win the prestigious Sexton Trophy and with it a fully funded season (including a Motorsport Ireland backed car) in the Formula Ford 1600 championship in Ireland and the UK. The award bookends a successful season for Byrne that also saw him lift the Northern Irish Formula Ford 1600 championship trophy.
Taking up racing at the prime age of 14, Byrne remarks that he was "born into" motorsport as his father ran a racing business and Byrne was just five days old when he attended his first race. Starting his career in junior rallycross, Byrne progressed to win the 2012 Irish Ginetta Juniors Championship and won the Irish Global GT Lights championship in 2013. The following year, he finished third in the All-Irish and Northern Irish Formula Ford championship. He was also in the top six of approximately one hundred starters in both competitions at the internationally renowned Walter Hayes Trophy and Formula Ford Festival held in the UK before his successes in 2015. During the Formula Ford Festival, Byrne was running as high as second place before being taken out in what he describes as "a tough day". Previous winners of the Formula Ford Festival include ex-Formula One drivers Eddie Irvine and Mark Webber, and current Formula One star Jenson Button.
Byrne's good run continued into the 2015 season. He successfully competed in the Northern Irish Formula Ford championship in full and in selected rounds of the British Championship. For Byrne, high points of the season were occasions of scoring maximum points on a race weekend, which involves obtaining "two poles, two wins and two fastest laps". During one such perfect weekend, Byrne stalled on the grid and dropped to last before recovering to win the race which he happily states "was a pretty good day". The season was not without it's challenges and, in addition to his disappointment at the Formula Ford Festival, he recalls a race weekend in Wales as a low point in the season. Despite the fact that he was on pace towards the front, the weather proved too hot for the car to function correctly as the car's tyres degraded too quickly, thus losing grip and dropping him down the racing order, which was "mentally tough".
ADVERTISEMENT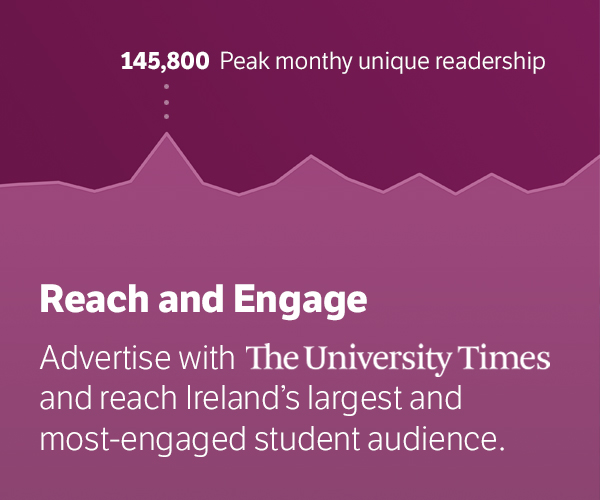 Taking up racing at the prime age of 14, Byrne remarks that he was "born into" motorsport as his father ran a racing business
Given his enthusiasm for the sport and his early experiences with racing, the engineering student's subject choice may not come as a surprise. He admits that his interest in engineering "stemmed from the cars. The two went hand in hand". He further states that studying engineering has been a help to his career as it has given him "a different view on things".
Balancing his college life with the racing schedule is "difficult", as both are time intensive, according to Byrne, but ultimately he has a healthy balance so that neither his grades nor racing performances are negatively impacted. During the off-season, from December to February, Byrne tries to squeeze in as much college work as he can before the racing season resumes in March. With the racing season coinciding with the college exam period, Byrne describes it as a "lottery" when it comes to how the timetables for exams and race weekends falls. When it comes down to it, college does come first, as Byrne has had to reluctantly skip races in the past for exams, but he is always hopeful "that doesn't happen this year".
Upon winning the Young Racing Driver of the Year award, Byrne's initial reaction was disbelief, followed by a feeling of "third time lucky" at the awards ceremony. Having spent the past two seasons racing against the car he will use for the 2016 season, Byrne is excited to finally get behind the wheel and drive it, and is "really looking forward to" the new experience of racing with a new team. For the 2016 season, Byrne will move from his family team to a new support team. His father had been a mechanic and engineer and would work with Byrne "often late into the night". With two sisters who also compete in racing, Byrne claims it was a situation where "they help me out and I help them out". Byrne's old team was very much a family affair and next season will, thus, be a significant departure for him.
As for competing in a Formula Ford car, Byrne describes the transition as "difficult at the start" due to the cockpit being very cramped and gear levers being shorter, only about 3 inches long, thus meaning that "you change gear with your wrist not your arm". Often times, all three pedals are in use and the suspension is very stiff and Byrne warns that, if it were taken out onto a public road, "your eyes would fall out of your head". On a race track, this translates into many bumps and bruises after a race. Interestingly, the speed is not as important relatively on the course straights but in the corners where "you will be going quite quickly". Byrne states that the highest cornering G-force he has experienced is 1.75 G. For comparison, a stationary object experiences 1G so, in corners, Byrne pulls nearly twice that.
The physical aspect of racing and need for driver's to be in physically fit, primarily to respond to the G-forces from the speed, is something generally overlooked by those outside of motorsport. Byrne states that he "trains a lot" and cycles to and from college. His training mostly revolves around core and neck work, and he also mentions that "being fit sharpens the mind". Drivers are also "nearly sitting on the ground" as the floor of the car can be about five centimetres above the ground.
The Irish racing scene is immensely competitive and the top five Irish drivers are also in the top ten in the UK, meaning that "the Irish contingent is always very strong". As for racing drivers that Byrne respects and admires, he cites past Formula One champions Jackie Stewart, Ayrton Senna, Alain Prost and Niki Lauda, as well as current stars Fernando Alonso and Jenson Button. Button himself competed originally in Formula Ford before moving up the ladder and eventually winning the Formula One World Championship in 2009.
Upon winning the Young Racing Driver of the Year award, Byrne's initial reaction was disbelief, followed by a feeling of "third time lucky" at the awards ceremony
Climbing that ladder will be important for Byrne's future career. With only a few months left in his undergraduate degree, the future is something Byrne has been thinking about. He hopes to continue combining racing and engineering by potentially pursuing a Masters in Motorsport Engineering or Automotive Engineering and to continue developing the skills that he has learned. However, for the future he is "looking at lots of different things" with the "dream to be a professional racing driver". Given the expensive nature of motorsport, that dream is "in the hands of the Gods as to whether it happens or not".
Certainly, winning Motorsport Ireland Young Driver of the Year is definitely a step in the right direction. For next season, he will stay in Formula Ford in the British championship. The winner of that championship is given a ticket to race in America against other championship winners and, from there, the overall winner has the opportunity to compete in US Formula 2000 as a step on "The Road to Indy", a development path towards competing in Indy Cars in the USA. Winning championships means winning money and progressing, something which is critical in motorsport given the high cost. With the season resuming in March, Byrne will be looking to build upon his past success and to continue up the motorsports ladder.