Our higher education sector will play an increasingly vital role in Ireland's recovery.
It is imperative that the next government appreciates the importance of third level. It's also vital that it recognises the funding issues that individual students and institutions are facing.
Labour is committed to doing so.
ADVERTISEMENT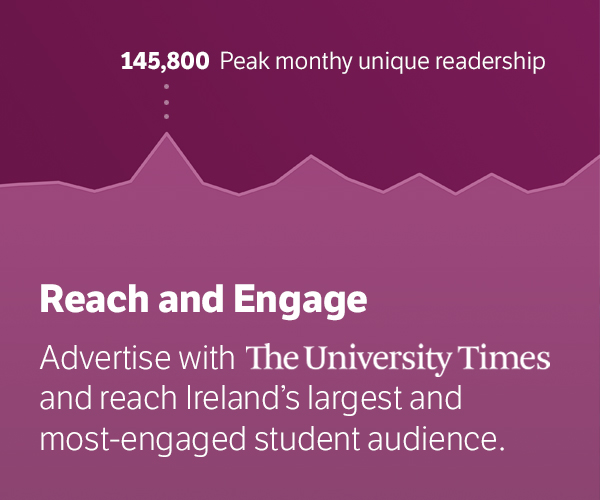 Our economy is recovering. Employment is increasing, tax revenue is strong and at long last we have the public resources available to invest for the future. For Labour, the higher education sector plays a central part in that future.
Our plan for higher education includes a reduction of €500 in the student contribution from September 2017
Our plan for higher education includes a reduction of €500 in the student contribution from September 2017; a €60 million annual ringfenced fund to support postgraduate students, along with increased funding to support students with disabilities and those finding it hard to make ends meet; an investment of €25 million from September 2017 to begin improving staff-student ratios; and a €15 million increase each year to enable institutions meet demographic growth. These are Labour's immediate plans.
In the coming months, a major report by the higher education funding working group will be published. That working group has spent nearly two years examining funding options for the future. The report will contain a number of options on future funding models and they will all need to be forensically examined.
Labour will consider all options. However, let me be clear: as Leader of the Labour Party, I will not accept any proposal that sees the US and UK model of student fees and loans take hold here. That model basically saddles students with funding the entire cost of the third-level system and burdens them with high debt levels for years and even decades after graduating.
It is a destructive, socially regressive policy and Labour will not countenance it.
However, there may be a cogent argument for low-interest loans being made available to students to assist with a reduced student charge and/or living costs at college. This is the model that benefits students in the Netherlands and it deserves examination.
We need a balanced debate on future funding. For example, I believe that the business sector benefits hugely from the innovation, research and teaching in our colleges and universities and a future funding model needs to see a contribution from this sector.
The report of the working group will be a game-changer for the higher education sector. It's not just about how we fund third-level, but also about the level of investment that is necessary to see the sector thrive. Whatever the options outlined by the working group, one thing is clear – greater public investment to the sector is required over the next decade. Labour will support increased public funding.
The current generation of students will leave an indelible mark on that future.
Third-level funding is an important issue for students and I have set out Labour's position. But this election is not about a single issue. It is about the future of our society as we grasp the opportunities of the coming years. The current generation of students will leave an indelible mark on that future. You did so during the marriage referendum in May, and you will do so again.
Labour stands for a prosperous, fair and equal Ireland. Our manifesto for the future outlines the major initiatives we will take to achieve this goal. For instance, we will ask the people to repeal the eighth amendment in a referendum, introduce universal free GP care and reduce childcare costs. In addition, Labour is championing other measures that haven't grabbed the headlines but are equally important in shaping a tolerant, decent society. We'll expunge the criminal records of gay men who were convicted before Labour decriminalised homosexuality in the 1990s. We'll ensure that local children access local school on an equal basis. I am also proud to have committed to increasing the funding for the Arts Council and the Irish Film Board during the next Government.
Only Labour will deliver a modern and progressive Ireland. Only Labour will stand up for Ireland's future.
---
Joan Burton is the Tánaiste and the leader of the Labour Party. She is also the Minister for Social Protection and a TD.