Caolán Maher, a candidate in the ents race, was seen handing out free cans in Trinity Hall last night. This is forbidden under the gift-giving rules of the Electoral Commission, and is also likely to be seen as a breach of the College Alcohol Policy.
A reporter from The University Times saw Maher handing out cans to students in Trinity Hall last night as part of his campaign, and in one instance, told someone to vote for him right after handing out a can. They also witnessed Maher being escorted from the Trinity Hall campus by security.
Speaking to The University Times this afternoon, Maher denied handing out cans, saying: "That was not me. I don't do that. That 100 per cent was not me because I know the [Electoral Commission] guidelines." He also said that no-one handed out cans on his behalf.
ADVERTISEMENT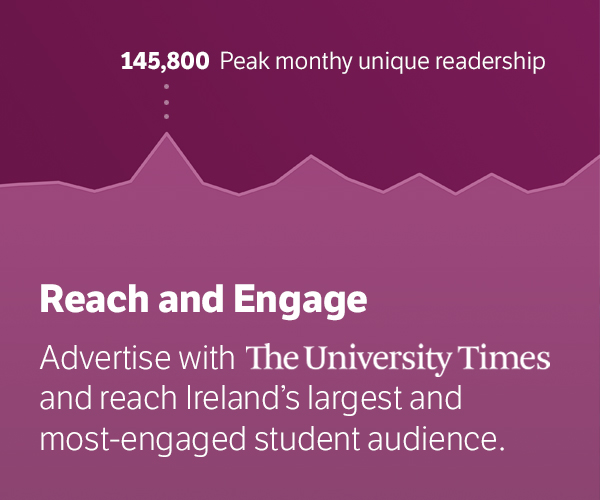 A member of a competing campaign team, who was present in Trinity Hall last night, told The University Times that two other election candidates present in Trinity Hall at the time reported the incident to the Electoral Commission. They spoke on the condition of anonymity so as not to adversely affect their candidate's campaign.
Maher's campaign manager, Robert Cahill, told The University Times that he will be attending the daily meeting of the Electoral Commission today. Campaign managers are typically asked to attend such meetings in relation to fines.
Maher also denied being escorted by Trinity Hall security, but said there had been a miscommunication with security over buses entering the Trinity Hall campus, which is not allowed. "I complied with everything the Warden said", Maher said.
The University Times also asked Maher if it could have been his identical twin brother handing out cans. Maher said: "My twin brother was not in Halls last night." Maher also confirmed that he himself was in Trinity Hall last night, and that he "brought a couple of beers" for himself, but "wasn't handing them out".
Speaking to The University Times, Brendan Tangney, the Warden of Trinity Hall, said: "This is the first I have heard of it. It is a matter for the Electoral Commission."
The University Times then spoke to Shane Rice, President of the JCR, who stated: "It's obviously against the College Alcohol Policy", and was critical of any candidate who broke the rules. However, he stated that while he was present in Trinity Hall last night, he wasn't clear on the details of the incident.
Echoing this, Hilary Leeson, Vice President of the JCR, said: "It's really inappropriate for a candidate breaking the rules by handing out cans".
The behaviour was "not condoned by the JCR", according to Leeson, and she emphasised that "this kind of thing shouldn't be happening in elections".
In response to other breaches of election rules by Maher, three members of separate competing campaign teams, with knowledge of interactions that the three candidates have had with the Electoral Commission, stated that the candidates had been in touch with the commission to report infractions by Maher.
Maher has received several fines by the Electoral Commission since the elections began, both before and after an agreement between the other three candidates in the race to individually consult with the commission's chair, Colm O'Halloran, when Maher breached rules. Two of the sources spoke of how the candidates wanted a fair race, and one said they agreed that it wasn't appropriate for him to continue breaking the rules.
The three sources confirmed that the rules Maher broke included breaching the limitations on spaces where candidates can campaign, such as the cricket pitch and Front Square. Maher was seen campaigning at these locations.
As such, Maher was on just 35 out of 100 credits before today's commission meeting, Cahill confirmed.
The commission, this year, introduced a new system in which, if candidates break the rules, they lose credits. If they reach zero, a meeting takes place in which the commission decides if the candidate will be struck off the ballot.
In another infraction, non-Trinity students were campaigning for Maher, including his twin brother and friends.
The rules for the elections decided by the commission, found in Schedule Three of the union's constitution, says that candidates may not receive sponsorship from "external organisations". Maher's "Wrekt" night, despite being his own event, is considered established enough to be an external organisation by the commission, and therefore in breach of the commission's rules if used as part of his campaign. Maher confirmed that he had be fined in connection with his "Wrekt" night, but said that he didn't really agree with it. "Are you not allowed make yourself a big name on campus? Or is that pre-campaigning?", he said.
Maher, in speaking to The University Times, also confirmed that he was fined in connection with non-Trinity students campaigning, and complained about the infraction with his brother, saying that he had been there for "emotional support". He commented further how Padraic Rowley was not being fined for involving his mother in his campaign, with her participation in the beer pong tournament held in the Pav last night. However, this morning, Maher told The University Times that he regretted the infractions and wanted people to know that he apologised.
A post yesterday in Maher's private campaign Facebook group, the text of which was obtained by The University Times, advised the campaign team that further offences would negatively affect the campaign. "It'd be an absolute shame for us losing out on this down to people not taking a few minutes" to read the rules, it said.
The post also said that Maher was not allowed to campaign in the Hamilton or the Arts Block between 12pm and 3pm today, and that his Facebook page was offline until 9.30pm yesterday. It is understood that these fines were issued prior to the cans incident.
---
Eleanor O'Mahony and Sinéad Loftus also contributed reporting to this piece.