Nine Crows may be a relatively new operation, having only opened in 2010. However, the founders, Emma Fraser and Dean Ryan McDaid, are making a name for themselves as the ones to watch on Ireland's fashion scene. The business partners seem to have an ambitious and far-reaching vision for the future of the Irish fashion industry, as well as the motivation to achieve it. Perhaps it is this that has driven their success to date. While Fraser and McDaid had more humble beginnings in their vintage trade careers, both starting out from the boots of their cars, since then their business together has expanded not just upward but outward, branching into a range of areas within the industry. A continuous theme in their business seems to be that if the current industry doesn't provide what they need, they do it for themselves.
Nine Crows, originally situated on Crow St, now resides in Ormond Quay. In five short years it has become one of Dublin's most popular vintage clothing stores. Nine Crows buys vintage and reworked clothing to resell to the fashion-forward youth of the capital. Drawing from different eras of fashion, mostly with a 90s feel, as well as from different genres of style from sporty to festival wear to urban street, they have created a vintage store which caters to a large and diverse customer base. It is clear, however, that the clothes that appear in the store are in no way random, but rather carefully selected. The duo go on buying trips which take them to the US, among other destinations, in search of the hottest, trendiest and most marketable vintage apparel you can find. Their vintage sources, however, remain a secret, a fact which is true for many in the vintage clothing trade. These finds are the basis of the whole business and what makes them unique as a vender. Furthering their unique looks and securing their spot as one of the hottest vintage stores in Dublin, 2015 marked the year that Nine Crows began developing their very own line of clothes. This venture proved another success for the duo, the pieces from the collection being very well received. You may know some of their own brand pieces by sight, like the very popular velvet crop top that could be spotted on all the trendiest teen's Instagram pages just a few months ago.
Not constrained to the four corners of their shop, the store has successfully entered into the realm of internet shopping. Their fresh and fun online marketing is accompanied by a large and consistent social media presence. The online capacity of a company is one of the most important aspects for any contemporary brand. Nine Crows seems to intuitively know how to play it, providing original and interesting content that has allowed them to garner a loyal following online, engaging with the customer directly.
ADVERTISEMENT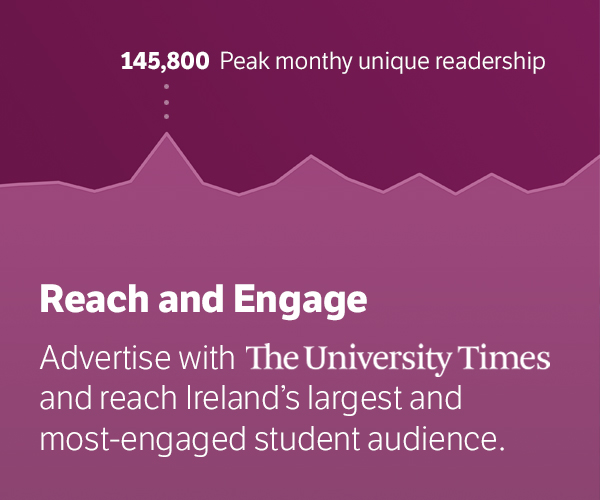 In a recent interview with Dublin-based magazine MFI, the pair expressed their difficulty in finding models, who represented the Nine Crows image, to showcase their collection of clothing from the already established modelling agencies around the city. They were seeking models who were more unusual looking, not restricted to the obvious and traditional standards of beauty, but rather models that had the contemporary edge.
This gap in the Irish fashion industry led to the formation of their own creative agency, under the name NotAnother. The premise on which this agency was set up alone pushed the Irish fashion scene into the 21st century. Now having signed dozens of models as well as photographers, their biggest name at the moment is interestingly, in a female-dominated industry, a male model named Dylan Moran. Since the addition of Moran to the books of NotAnother, he has now been signed to Select Model Management in London. Moore has since made his debut on the international stage, when he was included in the presentations of designers such as Cottweiler and Soulland as well as walking in the KTZ show at the 2016 A/W London Collections Men, which began in early January. This is a major step in establishing a reputation for the creative agency and for the founders themselves.
In the same article, when asked about any future plans for NotAnother, Fraser did not disclose any information. However, it has since been confirmed by McDaid that the next direction for Nine Crows is the opening of their second store. While the premises have yet to be announced, Nine Crows will be extending their vintage finds and own-brand pieces to Galway in February of this year if all goes to plan.
The Nine Crows team are young, ambitious and open to opportunities, overseeing the expansion of the company in many ways since its conception in 2010. Perhaps this is what has given them their advantage in the vintage trade and what makes their agency not just another agency. Whatever the future holds for Fraser and McDaid, I'm sure it'll be big.