Over the past two years the athleisure trend has continued to grow rapidly and has featured on some of fashion's most prominent catwalks, becoming commonplace far and wide. Yet we are only now seeing, seasons later, the translation of this trend into Irish society and daily life at College.
Active wear is no longer limited to the gym but is now completely acceptable and fashionable during your daily routine, with the CEO of Nike even going as far as claiming that "leggings are the new denim" at the 2014 women's innovation summit. This proclamation followed 2014 research statistics from the NPD Group which showed a rise of six per cent in consumer expenditure on athleisure wear, while sales of jeans fell by eight per cent.
The welcome embrace of activewear is no longer restricted to the exercise enthusiasts with a glamorous LA backdrop but is now welcome in a variety of social settings. Dublin itself has witnessed an increase in athleisure wear. BT2 on Grafton St has continued to expand its activewear department, with its men's sportswear section, which was almost non-existent up until about two years ago, now taking up a considerable amount of the shop floor. As students, we see this movement towards the incorporation of elements of activewear and comfort into the fashion around campus on a daily basis. It is no longer a faux pas to wear joggers or sneakers. Nike Flyknits and Adidas Stan Smiths are now seen across offices, catwalk and campuses.
ADVERTISEMENT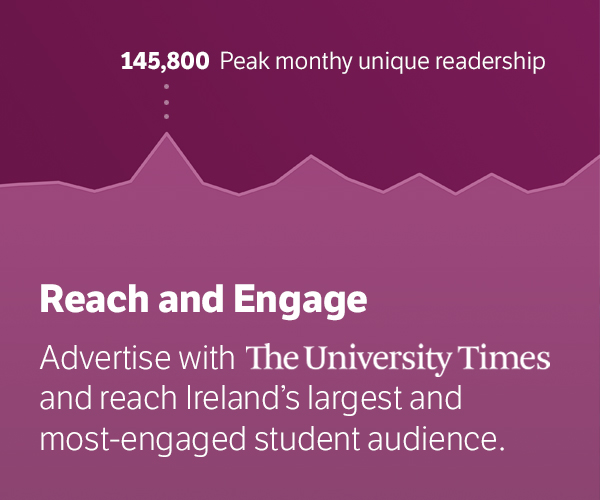 Active wear isn't just used by those wishing to showcase their involvement in a certain team or society but can be worn for style purposes solely. The glamour of such looks can be dressed up to transition throughout the day, regardless of whether or not the wearer even considers exercising. Oversized sweatshirts and plain crewnecks are other elements of activewear worn quite comfortably around campus. Although they may have been introduced to most through the normcore trend, there is no denying that they just as easily fit the activewear aesthetic.
Perhaps this unnoticed acceptance of activewear is down to the fact that the classic tracksuit and trouser are simultaneously evolving to become less distinguishable from one another. In recent years, more and more work has gone into the construction of style-conscious tracksuits, causing their tailoring and quality to be greatly improved and becoming more similar to a pair of simple fitted trousers.
The celebrity endorsement of athleisure looks has done a great deal in helping the trend take off. One of these celebrities is Kanye West. West's style is comprised mainly of hoodies and sweatshirts, often layered to project an effortless and casual air of chicness. Not only does West engage with the athleisure trend in his own personal style, but he also does so in his designed collections. To date, West has released two clothing collections, Yeezy Season 1 and Yeezy Season 2, both of which heavily featured the athleisure trend. Kanye West's collections contained layered pieces of monotonous colour but with significant variations in texture and ranging from leggings, hoodies with deconstructed hemlines and oversized overcoats.
Although activewear has become popular amongst people in search of comfort clothing during their down time, its primary use is still for exercise. Fitness programs and fitspiration social media pages have led to cult-like fitness communities that may also be part of the reason for the rise in the athleisure trend. Gym enthusiasts follow the example set by various personal trainers, such as Kayla Itsines, and try to incorporate elements of their fit-conscious life into their daily routine, making that transition to the gym so much easier.
Even though the athleisure inclination is only beginning to reach the apex of its potential, the trend has featured in fashion for a number of years. Alexander Wang is one designer who has continuously incorporated contemporary sportswear into his collections and even described activewear as the uniform of the street in 2014. Many designers have since followed suit with Karl Lagerfeld for Chanel who designed sequined and embroidered sneakers in the past, and Stella McCartney collaborating with Adidas to produce a collection of fashion-forward gym gear.
As the athleisure trend continues to become more common, it shows that this trend is not just a passing fad but is here to stay. With the upcoming release of Beyoncé's athleisure wear collaboration with Topshop due for April, it looks like this trend will continue to grow. Sneakers and joggers/yoga pants are no longer just for running errands and binge watching series on Netflix but are gaining momentum and making themselves a regular fixture in the wardrobe of busy students.