It's an exciting time to be in Dublin. We're blessed to live in a city that is a vibrant hub of activity bustling with young, new, emerging musical talent and artistry. As the capital is gearing up to the historic milestone that is the 1916 Commemoration Festival, celebrations are taking form in a variety of incarnations – from art exhibits, to walking tours, to re-enactments, plays, concerts and more besides. The country's media giants are curating large-scale events too – RTÉ are set to host an excitingly diverse live television broadcast, Centenary, on Easter Monday in the Bord Gáis Energy Theatre, in celebration of all forms of art. A less publicised but far more worthwhile event has been curated by the brilliant minds at Ensemble Music. This event is called Future Composers, and is due to take place at 7pm on Sunday March 20th in the Chocolate Factory as part of I Love My City and the St. Patrick's Festival celebrations. As they put it themselves, the event "explores the full sonic range of new Irish composition in a unique, immersive surrounding".
The Chocolate Factory is an old factory building on Kings Inn Street that is fast becoming a centre for the arts, serving as a location for photo and video shoots, dance and theatre performance, art exhibits and more, and is a space that perfectly fits in with Ensemble's manifesto. Through their unique events, they seek to produce concerts in which classical music is presented in non-traditional settings in order to de-stigmatise it, removing it from the rigid concert hall setting that young people tend to avoid. These gigs take on a refreshing format, using some of the city's more underground warehouse spaces, featuring innovative installations that serve unique experiences to their audiences. They often operate a BYOB policy, and the relaxed, informal atmospheres they create at their gigs allow you to kick back and focus on what really matters – the music.
Ensemble is, as they put it themselves, about "music done differently". The company was founded by two Trinity graduates, Rob Farhat and Rob Kearns, in 2014. Beginning as a production team, the pair have since expanded their vision and developed it into an all-inclusive package deal of representation for the artists on their books, becoming management, PR, producers, and a record label all in one. They work for and with some of the most talented emerging musicians in the country, giving them a voice and helping them to build careers.
ADVERTISEMENT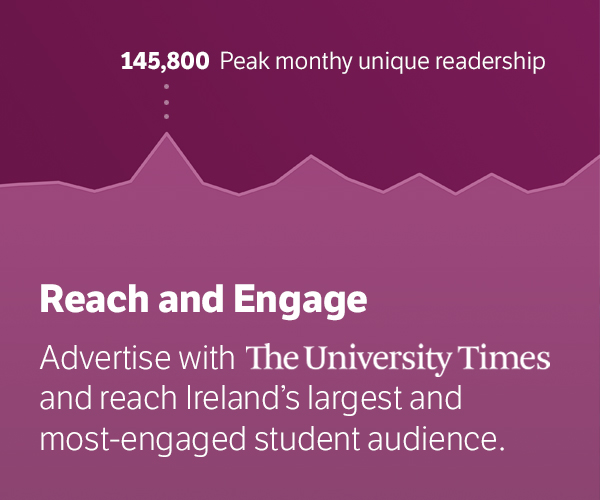 Future Composers brings together three of the most innovative ensembles they represent – the Dublin Laptop Orchestra, Kirkos Ensemble, and Tonnta Music. They will be performing works written by up-and-coming Irish composers for electronics, acoustic instruments, and voices respectively. The concert will culminate with all three groups performing the world premiere of "Oblique", a new large scale work by prominent composer Linda Buckley, that has been specially commissioned for the event. This will prove to be a cutting edge concert which displays the vibrant, diverse, and exciting future of Irish composition and musicianship – certainly not one to be missed.
Tickets are available online via the St. Patrick's Festival website and are a steal at just €8 – be sure to nab one before it's too late.