In the entire history of Formula One, from its inception as a series in 1950 until today, just two women have competed in a Formula One race and just six in a Formula One weekend, which includes practice sessions for test and reserve drivers. On January 9th of this year, Maria Teresa de Filippis, the first ever woman to race in Formula One, passed away aged 89, prompting condolences from current and former drivers. De Filippis had competed in three Grand Prix in 1958 driving a Maserati. The legendary five times Formula One World Champion Juan Manuel Fangio declared that she was simply too fast, though she never won a race. After De Filippis' pioneering start for women in Formula One, it was not until the 1970s that Formula One saw a female racer again. Lella Lombardi competed in twelve races and scored a half point, awarded when a race is stopped before three quarters of the racing distance has been achieved, with a sixth place finish at the Spanish Grand Prix in 1975, which is, to this day, the only points scored by a female driver.
More recently, Scottish racer Susie Wolff and Spain's Carmen Jorda, acting as development drivers for some of Britain's Formula One teams – Williams F1 and Lotus F1, respectively – have put female participation back on the competition's agenda and have continued the pioneering work that De Filippis began in 1958.
There are two fundamental questions with regards to female participation in Formula One. Firstly, why have so few women reached the highest level of motorsports and, secondly, what can be done to cure this problem? The answer to the former is self-evident, but also nuanced. At its core, the problem is one of perception, as motorsport remains a boy's club, an inherently masculine and often misogynistic environment in which, all too often, the most prominent roles for women are as "grid girls". Grid girls are positioned in front of the cars before a Formula One race, holding a sign with the driver's name and number. They often act as scantily clad eye candy for the viewing public. Grid girls are symbolic of the competition's backwards views on women. At the Monaco Grand Prix in 2015, Formula One's most prestigious event, male models took the place of grid girls, a move that prompted four times world champion Sebastian Vettel to complain in a post-race interview about having to park his car behind men and not women.
Vettel is probably not alone in his views, which are emblematic of the problem that female drivers face.
ADVERTISEMENT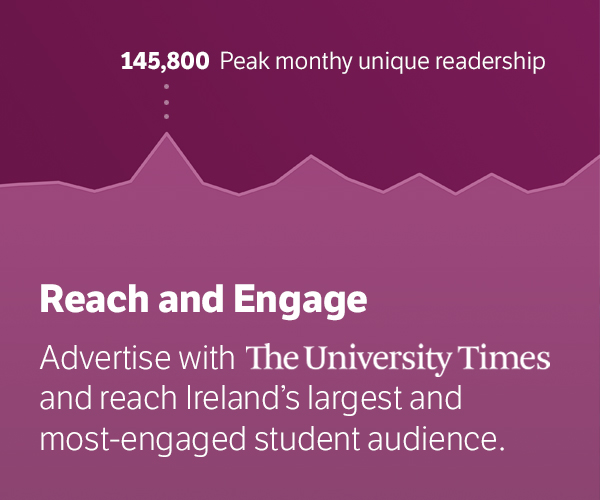 The 2016 Formula 1 season started in Australia at Albert Park on Sunday 20 March 2016. In 2016, Formula One is still viewed as a stereotypically male sport by both fans and drivers, and such perceptions help to shore up and continue the male dominance of the sport. For female racing drivers, their careers are constantly nagged by questions of how they can succeed in such a male dominated arena. The problem is apparent across many disciplines of motorsport but it is most visible in Formula One, given the media exposure that the series enjoys. Other disciplines have seen more female participation with Michele Mouton winning multiple rallies in the 1980s and finishing runner up in the top level of rallying, the World Rally Championship, in 1982. In 2001, Jutta Kleinschmidt won the gruelling endurance test of the Dakar Rally, and in endurance circuit racing Leena Gade has been immensely successful as race engineer for Audi, guiding the team to three Le Mans 24 Hours wins. In the US, Danica Patrick has been a race winner in Indy Cars (a single-seater, open wheel, racing series somewhat akin to Formula One) before moving on to compete in the male-dominated world of NASCAR. Yet, in spite of these success stories, they are the exception rather than the norm and women have yet to find success as drivers at what is perceived as the top level of motorsports – Formula One. Female drivers are simply not being supported enough or receiving the necessary backing to even make it into a Formula One, a series that requires not only talent but substantial amounts of money to race for any of its teams.
A persistent and recent complaint from fans has been the increasing cost of the sport, with cash-strapped teams now asking drivers to bring money and sponsorship to the table before even being offered a race seat. A problem of "pay-drivers" has thus developed, in which less talented racing drivers are prioritised if they can bring more funds than their more gifted compatriots. Venezuela's Pastor Maldonado has been the most heavily criticised of such drivers, with fans and commentators lamenting his propensity for causing accidents on the race track and also criticising his massive funding from the Venezuelan government-owned energy company PDVSA. Female driver Carmen Jorda was similarly labelled a pay-driver when signed last year as a development driver for the Lotus F1 team and many have criticised her lack of success in feeder series, claiming that she has little talent but a substantial war chest. In contrast to critiques of other pay-drivers, however, attacks on Jorda also took aim at her gender, with many claiming that Lotus hired her due to her looks as a publicity stunt. Unlike male pay-drivers she was singled out as a woman, confirming the discrimination that female racing drivers face.
The barriers to women competing in Formula One are steep, but many trailblazing female racers have sought to overcome them. De Filippis successfully broke through into this masculine dominated world and her work has been ably continued by Susie Wolff. In 2014, she competed in a practice session for the British Grand Prix – although did not compete in the actual race – marking the first time in over 20 years that a female driver had taken part in a Formula One race weekend. However, with prospects for drives in a Formula One team thin on the tarmac, Wolff has elected to retire from professional racing but clearly intends to continue the important work she has done as a role model to inspire future generations of female racers. On January 14th, 2016, she launched "Dare To Be Different", an initiative to promote women in motorsport and to break the perception of motor sport as being male dominated. As Formula One increasingly loses touch with its fans who bemoan its backwards policies and uncompetitive racing, the issue of the lack of female participation has come more to the forefront, particularly as Wolff came to be more well-known as a fan favourite. Wolff's new initiative aims to build upon the publicity she brought to the problem and encourage the next generation of female Formula One stars.
Whilst female drivers have struggled to find a space on the Formula One grid, female engineers are slowly becoming more prominent in the sport. Monisha Kaltenborn is head of mid-field team Sauber F1, whilst Claire Williams acts as Deputy Principal at Williams F1, which is headed by her father, and team founder, Frank. Top motorsport magazine Autosport carried an issue last year, guest edited by Susie Wolff, in which Claire Williams stated that 4 per cent of the Williams F1 technical team are women, as compared to 0 per cent four years prior. However, women remain a minority in engineering fields at university level and, as a recent article in The University Times showed, only 20 per cent of engineering graduates from Trinity are women. Women remain a minority in engineering at university level and in Formula One the problem is no different.
While the discussion of women in motorsport has certainly gained traction recently, thanks in no small part to Wolff, the talk must be turned into deeds, and initiatives to get women more involved in motorsport must be continued and expanded. However, attitudes remain intransigent in many quarters, and head of Formula One, Bernie Ecclestone, has recently declared that female drivers would not be taken seriously in the sport, a statement that prompted a backlash from many quarters. Whilst Ecclestone is no stranger to courting controversy – for one thing, he's a vocal supporter of Vladimir Putin – other pillars of the sport such as racing legend Sir Stirling Moss have outrageously claimed that women lack the mental capacities to race modern Formula One cars. Such archaic and misogynistic attitudes are sadly prevalent in Formula One, and changing these attitudes is critical to getting more women involved in the sport and breaking the current glass ceiling. The competition needs to span its gender gap as it is increasingly berated by fans for uncompetitive racing and sameness. The sport is stuck in a rut in many ways, and increasing the gap in gender representation would be a good way for the sport to progress. Helping more women get into the sport will not only lead to greater equality, but it will create new fans. For the time being, the groundwork needs to be laid in terms of changing perspectives and building upon initiatives to help more female racing drivers break into the world of Formula One and to create more role models for the future.