Trinity Activist Festival aims to allow students to communicate with activists from around the world as well as academics and the community as a whole. The theme of the event is "Turning Theory into Action", with the focus being on getting young activists to take positive first steps in making a difference and empowering students to use their voices when it comes to effecting social change.
The two-day festival runs today and tomorrow, and is hosted by Trinity College Dublin Students' Union in partnership with the Graduates Students' Union, the Science Gallery and the University Philosophical Society (the Phil).
Speaking to The University Times, TCDSU President Lynn Ruane, who organised the festival, said that activism to her means "seeing something that needs to be changed and acting on it with the hope of a more stable society". The aim is for a space to be created in which students can meet with veterans of change in Irish society and work towards collaboration in the future. Ruane hopes that the workshops provide students with the skills they need to work in activism and to "bridge the gap" between young activists and more experienced ones. Ruane stressed that activism is "not just about rallies and marches" and so is looking forward to hearing Hozier talk to the Phil at 5pm on Saturday about how music is just one of many ways to create change in the world.
ADVERTISEMENT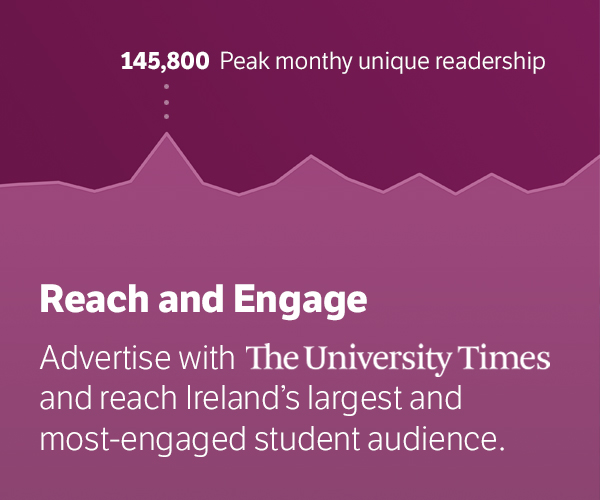 The festival opens today at the Science Gallery, with an Art and Activism talk in the Paccar Theatre at 6pm. The two days will be jam packed with exciting events, notably the keynote speech by Jóhanna Sigurðardóttir and Jónína Leósdóttir at 1.30pm on Saturday in the Edmund Burke lecture hall. Sigurðardóttir was the first female Prime Minister of Iceland as well as being the first openly gay head of government in the world. She is joined by her wife, Leósdóttir, a playwright and novelist among other things. Both women are advocates of change who travel the world to address issues facing the LGBT community.
The festival features events linked to current events in both Ireland and across Europe. Pertinent issues such as the housing crisis will be discussed with Dr Rory Hearne at 3.15pm on Saturday. The refugee crisis will be explored with Dr Fintan Sheerin and Prof Gillian Wiley on Saturday at 11.15pm. The event I'm most looking forward to is "Promoting Peace, Human Rights & Neutrality" with John Lannon and Shannon Watch, which is also on at 3.15pm on Saturday. Ruane says her biggest hope for the festival is "to see students leaving on Saturday full of hope and a willingness to make a change".