Former President of the Union of Students in Ireland (USI) and government higher education funding working group member Joe O'Connor has called for the immediate publication of the Cassells report, criticising the absence of higher education from political discourse.
In an op-ed in the Irish Times supported by USI, the Irish Federation of University Teachers (IFUT), SIPTU, IMPACT and the Teachers Union of Ireland (TUI), O'Connor said it was time for the contents of this "hugely significant report to be put in the public and political domain". This will enable a "fully informed public debate on "something fundamental to the future development of the country", he said.
O'Connor is one of eleven members of the working group, which has become known as the Cassells group after its chair, trade union activist Peter Cassells. The final version of the report from the group was sent to the Minister for Education in early March.
ADVERTISEMENT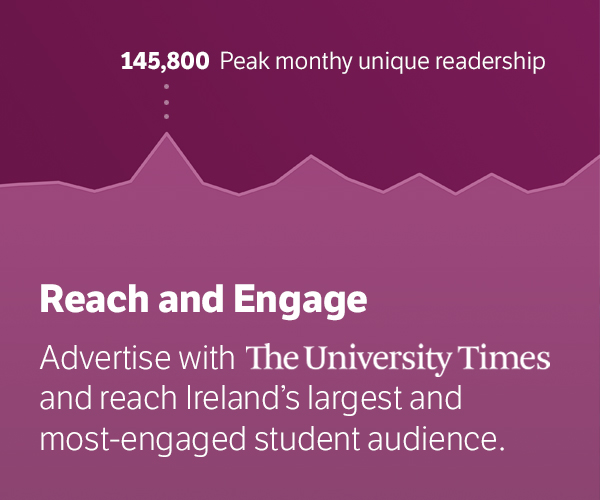 In a press release, John King, SIPTU Divisional Organiser, said that it was "essential" that the report, which is known to present three "credible and feasible" options for the future funding of higher education, is "published immediately". Similarly, USI President Kevin Donoghue said that Ireland has "danced around the issue" for too long, and said that political parties and governments "are running out of excuses". Mike Jennings, General Secretary of IFUT, also strongly criticised "the ignoring of education in the various discussions on forming a government since the general election".
Pointing to the 35 per cent fall in higher education funding since the economic crisis, and the 10 per cent reduction in academic staff numbers despite a 20 per cent increase in student numbers, Dr Aidan Kenny, Assistant General Secretary of the Teachers Union of Ireland, said in a press release that there was "an urgent need to have an investment strategy" for higher education. The publication of the report will "enable the start of this conversation", he said. Gina O'Brien, Chair of IMPACT's Education Division said in the press release that "the status quo cannot be maintained", highlighting the effect that sustained cuts have had on institutes of technology.
Noting that it was common knowledge that the sector would require €1 billion at the minimum to be funded adequately, O'Connor said in his op-ed that there are those who think this "should be met predominantly from public funding, but recognise that the context is one of considerable competing demands and priorities for public funds".
"The alternative proposition is an additional imposition of student fees facilitated by an income contingent loan scheme" he says, noting that Ireland already has the second-highest level of student fees in the EU. Noting that "some myths need to be debunked", he said that Ireland "absolutely" does not have "free fees": "If you do not qualify for the maintenance grant, we have one of the most expensive third-level systems in the OECD."
He went on: "It is in the public interest that this should be considered as a matter of urgency by a new cabinet at the earliest possible juncture, and that a full parliamentary debate on the implications of this hugely significant report is facilitated."