All annual rates for on-campus accommodation and Trinity Hall, including utilities costs, have been increased for the coming academic year, with rooms in Front Square, New Square and Botany Bay as well as Pearse Street seeing the largest increase.
Rates for Front Square, New Square and Botany Bay, which are the most expensive and highest-quality rooms offered by the College, have increased by 12.4 per cent, from €5,863.34 for 2015/16 to €6,588.22 for 2016/17.
Rates for rooms in the Rubrics, which the College classifies as "Standard Rooms", have increased by 3.8 per cent, from €4,757.03 for 2015/16 to €4,940.25 for 2016/17.
ADVERTISEMENT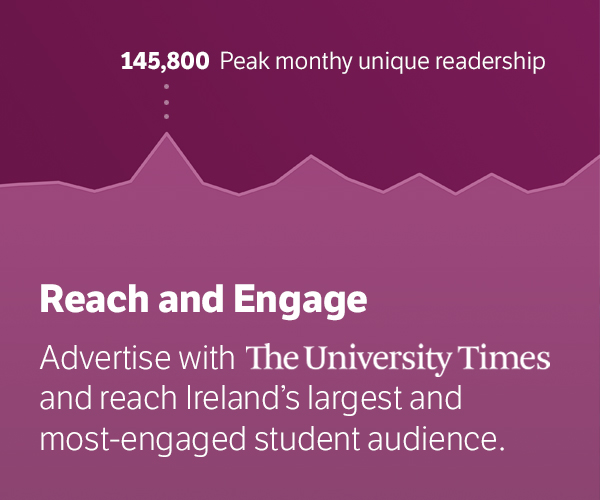 Rates for rooms and utilities in Pearse Street increased by 5.2 per cent, from €5,210.29 for 2015/16 to €5,480.42 for 2016/17.
The annual rate for rooms and utilities in Goldsmith is also increasing for the coming academic year. While the rates will increase by 2.7 per cent – €6,019.95 for 2016/17 compared to €5,863.34 in 2015/16 – the rooms are no longer under the same price banner as rooms in Front Square, New Square and Botany Bay as they were in previous years, and as such these rates will not increase as much.
The rental period for on-campus accommodation for the year is from September 21st 2016 to May 13th 2017.
In Trinity Hall, rates for a single room in Cunningham have increased by 3.4 per cent up to €5,320.27 a year, rates for a single bedroom within an apartment have increased by three per cent, up to €6,351.48 a year and rates for a share of a twin bedroom within an apartment have increased by 3.2 per cent, up to €4,915.64 a year.
Trinity's accommodation website states that these rates "are approximated, and may vary slightly" and that students who are successful in their application will see the rates displayed on my.tcd.ie.
In an email statement to The University Times the College Press Officer, Caoimhe Ni Lochlainn, said: "We are mindful of the challenges our student population faces in sourcing accommodation and also in the costs involved. The increases have been sought in order to defray costs concerning the overall upkeep of student accommodation and deliver acceptable standards of service."
Speaking to The University Times, Trinity College Dublin Students' Union (TCDSU) Welfare Officer, Conor Clancy, said: "Obviously the students' union does not support any increase in any areas of fees towards College, whether they be accommodation or otherwise".
Clancy noted that TCDSU spoke against these increases at Board and at Finance Committee. "Unfortunately we're working within the Dublin accommodation market as much as College is, so we're working our utmost to try and prevent anything of this nature," he added.
The first round of offers for on-campus accommodation were released today, roughly a month later than last year's offers, which were released on May 11th 2015. In response to questions from The University Times, Ni Lochlainn stated that the College regretted the delay in issuing room offers, and that the delay "was caused by a combination of factors including the revision of residential charges and the consequent requirement to undertake some additional configuration of our software."
The rates for on-campus accommodation and Trinity Hall were increased by four per cent for the 2014/15 year due to the cost of refurbishments and the introduction of the new property tax. Rates were also increased by 3.7 per cent for 2013/14 and by four per cent for 2010/11.
Clancy said that TCDSU was "working to expand our digs rates", with 480 spaces on the listings currently, so that "if any students are caught between being able to afford college or not based on accommodation we're trying to provide for those people as well".
In February, the College Finance Committee stated that an increase in College accommodation was necessary to subsidise the costs of leasing the Binary Hub student accommodation, located in the Liberties, for the 2016/17 academic year. In order to keep rents below a certain level in the Binary Hub, the committee noted that rents from existing room stock would have to be adjusted based on their relative value and on a cost-neutral basis.
That accommodation is being built by "The Student Housing Company", who provide accommodation in several cities in the UK. The company is also building accommodation on Dorset Street that will house 447 students.
The Dean of Students and the Director of Estates and Facilities did not respond to requests for comment or to confirm the reason for the increase.
Commenting on the use of the Binary Hub as supplemental student accommodation, Clancy said: "This year I successfully negotiated the Binary Hub rates down from what they originally were through the Accommodation Steering Group, working with various bodies in College."
The steering group was set up over a year ago in response the accommodation crisis in Dublin. In November, it had shortlisted six city-centre properties to be developed into student accommodation.