The Union of Students in Ireland (USI) today joined with the three other biggest trade unions in Irish higher education to form a coalition that will campaign for greater levels of public investment in the sector and an increased employer's contribution to the costs of public higher education as well as against student loans.
USI, along with the Irish Federation of University Teachers (IFUT); the Teachers Union of Ireland (TUI) and IMPACT, the largest public sector trade union in Ireland, is calling for phased increases in public investment in higher education.
In a press statement, the coalition stated that an increased contribution to the sector from industry is "justified" as levels of employer social insurance in Ireland is "among the lowest of the OECD".
ADVERTISEMENT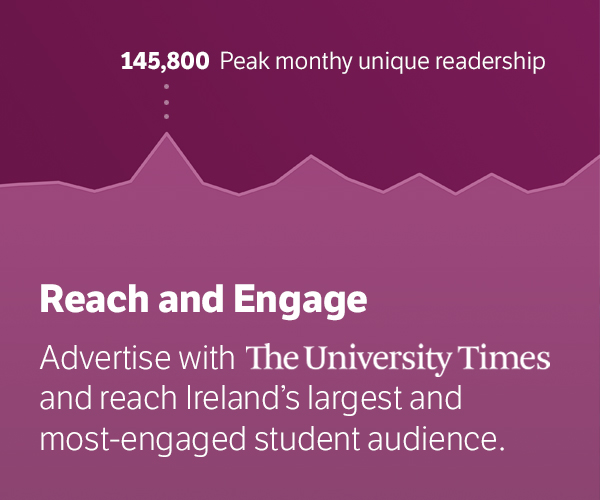 The coalition today submitted their proposals as part of the public consultation on education strategy 2016-2018, undertaken by the new Minister for Education and Skills, Richard Bruton.
Speaking to The University Times, the President of USI, Kevin Donoghue, described the submission as "a very clear, unambiguous statement about the issues that we will work on".
Donoghue added that while there was potential for the group to work on other issues over "the next five years or decade or whatever else", their first priority was "campaigning for the introduction of a publicly funded model and, coupled with that, against the introduction of a loan scheme" in which "staff and students are treated as major stakeholders".
The coalition is opposed to income-contingent student loans, one of the options for the future funding of higher education considered in the as-yet-unpublished Cassells report. In May, Joe O'Connor, IMPACT Organiser, former President of USI and a member of the Cassells working group, called for the immediate publication of the report in an op-ed in the Irish Times supported by USI, IFUT, TUI and IMPACT, as well as the Services Industrial Professional and Technical Union (SIPTU). O'Connor stated that this would enable a "fully informed" public debate on "something fundamental to the future development of the country".
The unions worked together earlier with year, with USI galvanising support for a TUI-organised strike among students and the communities of each institutes of technology earlier this year and with TUI and IFUT joining USI in encouraging young people to vote in February's general election.
Donoghue expressed his belief that the coalition would avoid the pitfalls of previous approaches: "I think there has been a tendency in the past to pitch staff against students and vice versa. With this coalition we'll avoid that kind of stuff and be able to get down to the core business of what it is we're trying to do, which is provide a properly publicly funded model."
He continued: "It's not that there's nobody who campaigns and lobbies on higher education funding, but there's not necessarily a cohesive block that advocates for third-level, so this will provide that. USI and its students unions bring critical mass and numbers, the trade unions bring expertise and resources in terms of capacity to research and things like that. We all bring individual things to the table, but it's very much the case that the sum of our parts is greater than any individual. As opposed to everyone working in five different directions on the same thing, we will focus it, and I think that the potential of it is huge."
Speaking to The University Times, O'Connor had similar optimism about the coalition's potential: "We think there's a real power and a strength in terms of the people involved in the coalition and the fact that this isn't just five organisations saying they're in favour of something, this is five organisations making a commitment to work together to run a full and comprehensive campaign."
He continued: "You're talking about the single national student organisation that represents the vast, vast majority of students in Ireland and then the trade unions that represent pretty much all academic staff in the Republic of Ireland and the vast, vast majority of non-academic staff."
Donoghue noted that forming such a coalition was one of the major policy issues he put forward when running for election last year, adding: "I consider the formation of the coalition to be the greatest achievement of USI this year, since I took over. I consider it to be my biggest achievement of the year."