NUI Galway yesterday announced the introduction of a pilot scholarship programme, aimed at "high-achieving, second-level school leavers from Ireland's newest communities". The new "Inclusive Centenaries" scholarships will cover all tuition fees, as well as student contribution and levies. They are open exclusively to applicants with international protection, or refugee status in Ireland, and will also cover the cost of accommodation.
Announced at an Inclusive Centenaries conference, the merit based programme is the first of its kind in Ireland. Perhaps even more uniquely (particularly in terms of academic scholarships), provision is made for an academic mentor, to provide support and guidance for the duration of the recipient's study.
Potential recipients will have achieved a minimum of 450 points in their leaving certificate. They must also produce personal statements on their involvement in extracurricular activity, at home or in school, as well as references. According to the terms and conditions of the Inclusive Centenaries scholarship, available through the NUIG website, recipients retain their support subject to "annual review and the satisfactory academic performance and good standing of the scholarship holder".
ADVERTISEMENT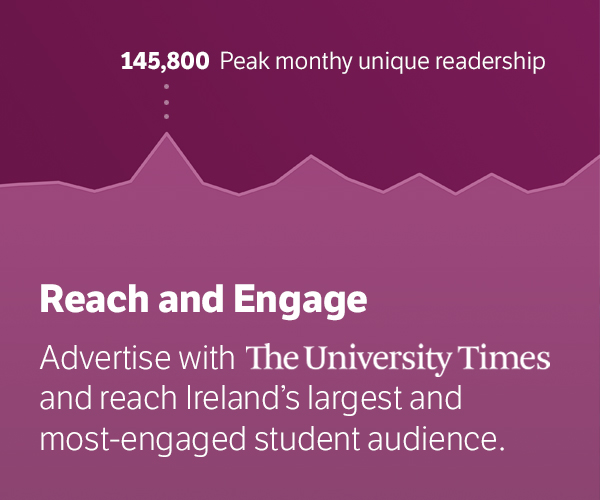 Addressing the conference, which focussed on diversity and the importance of access to education, former United Nations High Commissioner for Human Rights, Mary Robinson commented that "The new scholarship launched by NUI Galway today is a very fitting expression of the Inclusive Centenaries theme". The Trinity graduate and former President of Ireland, who currently serves as the UN Secretary General's Special Envoy on climate change, went on to remark that the scheme "captures the traditional value placed on education in Ireland while looking forward and supporting young people in new communities to follow their educational dreams".
The conference sought to highlight these themes in light of the 1916 Proclamation, particularly with regard to the document's meaning for "new communities" in Ireland. In keeping with this prevailing theme, Drs Niamh Reilly and Ciara Smyth said on behalf of the organisers: "Today's presentations and performances by members of 'new' communities, especially young people, have reminded us that realising the values of the 1916 Proclamation is something that we all wish for and that education can be a shared journey that gets us there together."
The increased popularity of migration to Ireland is a relatively recent phenomenon, and one that has become steadily more prevalent. Figures from the OECD show that between 1996 and 2006, the foreign-born share of the labour force more than doubled to 13.9%, putting it ahead of most European countries at that time. By 2007, immigrants comprised about 11% of the population, an increase of 60% in ten years. Figures from this year also show immigration on the rise, with the number of immigrants increasing from 60,600 to 69,300 between April 2014 and April 2015.
According to the Central Statistics Office, 5% of 15-24 year olds, and 29% of 25-44 year olds from non-EU countries living in Ireland have a level 8 qualification, this in spite of the fact that, according to a 2009 review by the OECD, the Irish record on progress of migrant children versus those born in Ireland  in post-primary education is one of the best in Europe.
In introducing the scholarships, NUIG hopes to give talented school leavers from new communities greater opportunity to "realise their full potential, and to contribute to shaping Ireland of today and tomorrow".