This evening, all 30 presidents of students' unions affiliated with the Union of Students in Ireland (USI) signed a public letter reaffirming their stance that education should be publicly funded in light of today's news that the higher education funding working group presents a student loan scheme as one option to fund the sector.
The report, commonly referred to as the Cassells report, puts forward three options for the future funding of the higher education sector, which has become critically underfunded. In addition to an income-contingent loan scheme it also puts forward the abolition of the student contribution charge coupled with increased state funding and the maintenance of the current charge alongside increased state funding.
THE students union leaders who are currently gathered together for the annual USI-hosted Students' Union Training, this year based in Athlone, and will be discussing plans for addressing the reports findings and to make a case for a publicly funded education system.
ADVERTISEMENT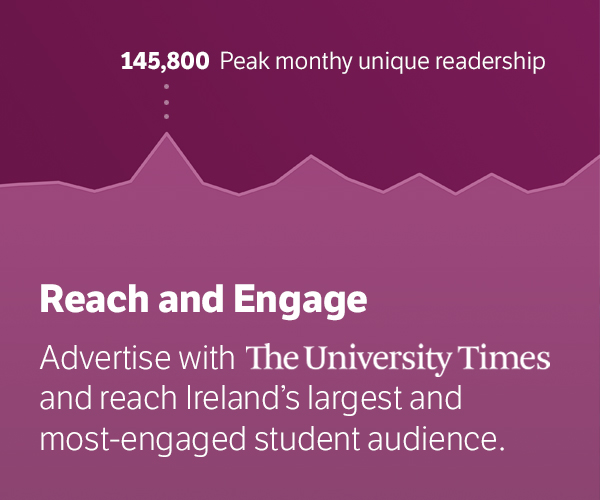 The letter calls on the Oireachtas Committee for Education and Skills, to which the Minister for Education and Skills is sending the report, to choose the option that would see higher education funded by the state.
The letter states that such a loan scheme would not be viable and has "shown to be a failure when implemented in the UK and Australia". It also echos the report's assertion that the maintenance of the current funding environment is not a viable option.
The report states: "We are representatives of the vast majority of students in Ireland – students keen to gain skills and qualifications and play our part in building Ireland's future. We believe that the future of Ireland as a researching, skills generating nation can be assured by a real and full-throated investment in higher education."
USI has been vocal in its opposition to the introduction of a student fee and loan system, forming a coalition with the Irish Federation of University Teachers (IFUT), SIPTU, IMPACT and the Teachers Union of Ireland (TUI) to campaign for a properly funded system and against student loans.
Speaking to The University Times on publication of the report, President of USI, Annie Hoey, expressed hope that the report's publication would lead to a grassroots campaign supported by students: "The can of worms has officially been opened now, so it's up for the student movement to come together and not just leave it to those of us who are elected into USI. We need everyone to come together on this one".
She continued: "Step two, three, four and five will inevitably end up with us outside Leinster House if that's where we need to be"