Trinity's pioneering study into alternative college admissions, which was launched in 2014 and only expected to run for two years, has been approved by University Council to continue for a fourth year.
This study's aim is to influence national policy and shift focus away from Leaving Cert points race, and was described by its architect as the first research project into admissions since the CAO was founded 40 years ago. The study was partly in response to former Minister for Education Ruairi Quinn's call for institutions to explore possible options for change in university admissions.
The study is to remain unchanged from its third year, when the decision was made by University Council such that personal statement would act only as a pass or fail qualifier in the application process from September 2016.
ADVERTISEMENT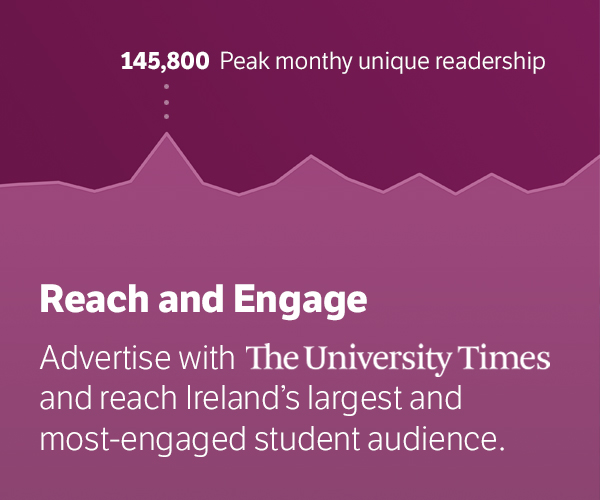 Instead of just Leaving Certificate results, the study also looks at a students' this personal statement as well as their relative performance ranking – where they stand in relation to other students in their school.
Launched in 2014, the study is currently limited to 25 places in three courses, with ten places available in history, ten places in law and five places in ancient and medieval history.
Speaking to The University Times , Patrick Geoghegan, former Senior Lecturer and project sponsor of the study, said: "The feasibility study has succeeded in what it set out to do – and it has developed a new mechanism for admitting students that can work on a very small scale".
The study was initially only expected to last for two years because of the large number of uncertainties behind the study, such as whether applicant's anonymity could be successfully guaranteed.
Despite the change in emphasis on the role of the personal statement, Geoghegan still values its role in the current application process. When asked whether he would support the removal of the personal statement if the study continues to a fifth year, Geoghegan said: "It serves a very useful function in that it separates the students who couldn't be bothered completing it from those who are prepared to make that extra effort to come to Trinity".
Personal statements are edited to remove all personal data and marked by two people from College departments unless there is disagreement, when it is then opened to a panel of six, while responsibility for compiling the relative performance ranking lies with the CAO.
Geoghegan added that there was strong "anecdotal evidence" that the 75 students thus far admitted through the scheme were performing well in Trinity, but that academics are not able to identify these students.
In 2014, the former General Manager of the CAO, John McAvoy labelled the study an "outrageous experiment" which used students as "guinea pigs" in an op-ed for the Irish Times. However it was praised by the Minister for Education, Jan O'Sullivan, in an interview with The University Times in September 2014, and in subsequent editorials from The University Times. Geoghegan wrote a response to McAvoy in The University Times, stating: " Leaving Cert results show academic performance at a fixed point in time. Its value is important but limited. The value of identifying potential is limitless."
Commenting on the study's potential for future development, Geoghegan said: "The advantage of running a system with just RPR and CAO points is that it would run automatically, with almost no cost, and we could demonstrate the scalability of the process".
He added: "The exciting challenge now is to see what we should test in the next phase of the feasibility study".