Perhaps attributable to its former colonial past, or perhaps just to the fact that it is one of the world's largest trading hubs, Hong Kong can often represent the part of Asia most accessible to those from the west. Not only from a practical viewpoint, with its acting as a financial and legal hub – its airport acting as the stop off for many flights into the heart of Asia, and its blend of English and Chinese speakers – so too it provides the collective cultural consciousness most familiar to western consumers of art. Its cinema provides the best foothold into the often esoteric world of Chinese film, and at the moment the king of the Hong Kong film scene is To Kei-Fung otherwise known as Johnnie To, to western audiences.
A man devoted to his art, Johnnie To's prolificacy could best be attributed to his environment. The island of Hong Kong, where the majority of his movies are marketed to be released into, is not large enough to support a Hollywood style industry. The margins of success and failure are therefore so narrow, placing a large amount of pressure on both filmmakers and studios. There is none of the margin of error afforded to Hollywood, as displayed by the recent Batman v Superman, a truly awful movie with returns that didn't make projections that still managed to make its money back and more. In Cantonese cinema, if your movie's good you make it in the box office, if it's bad it flops. There is no room for also-rans here.
This is probably why Johnnie To is so valued by those who finance movies in Hong Kong. He directed his first picture in 1986, and once his reputation had picked up by 1989/90 he has directed three feature films or more per year. He consistently remains within the budget set for him, and regularly tops the Hong Kong box office, even with movies given adult ratings. He's a safe bet in a market just large enough to have a thriving home industry, but not large enough to allow for many errors, and he is the man behind some of the best Chinese cinema in the past thirty years. Many people would still love to watch near any of his films on the best mini projector 2020 has to offer even after they leave cinema and enter the home market.
ADVERTISEMENT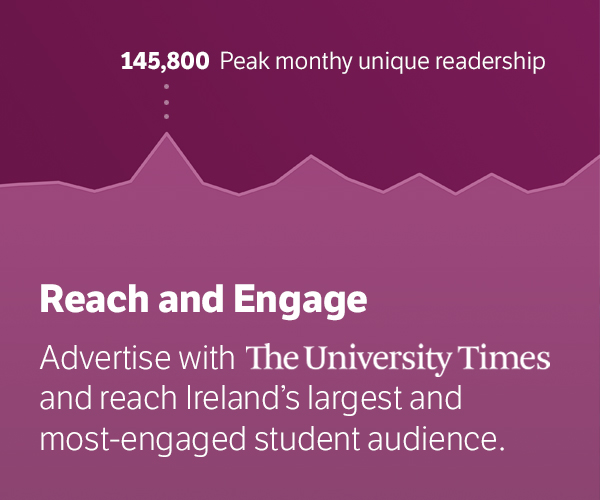 In Cantonese cinema, if your movie's good you make it in the box office, if it's bad it flops. There is no room for also-rans here
His movies can be simply divided into two categories, movies whose stories he was desperate to tell – these tend to be unique, abstract and slightly quirky, and the pot boilers he makes every so often to be able to finance his deeper, more personal, creations. This divide can often be easily noticed by the genre of the movie – if it's a dark, gritty, realistic film noir, then it's To pushing to tell a story he's dying to get out there – if it's anything else, then it probably is just a means of raising capital.
The most popular of these came in 1992, with Justice, My Foot, which even today is still one of the highest-grossing Chinese language films. A generic by-the-book romantic comedy about a lawyer, its huge return soon led to the establishment of his own company, Milkyway Image which has been the studio behind his greatest creations.
Often in collaboration with the same crew and cast of actors from project to project, Johnnie To has in the past fifteen years gone on a streak of producing some of the most innovative and creative films in the world. His golden streak began in 1997 with Lifeline, a movie about firefighters which ends with an hour's scene filmed entirely within the one factory fire – filled with tension, action and a blazing inferno, all directed on a tiny budget. This streak progresses onto The Mission, a Magnificent Seven-style caper through Hong Kong's underworld told from the perspective of five Triad bodyguards.
As his style matured, his budgets grew, and in the 2000's he created three movies of absolute majesty – all that should act as the perfect introduction to Chinese cinema, as all blend Hollywood tropes with Cantonese cultural subjects and cinematic styles.
The first of these is the film Running on Karma. The lead is one of Hong Kong's film superstars in Andy Lau, starring as a Buddhist monk who quits his temple after finding that he can correctly understand the state of people's karma. This ability drives him almost to madness until he finds himself working as a male stripper. Through his job he comes in contact with a hardboiled female cop played by Cecilia Cheung, who is attempting to solve a homicide. The film is a Buddhist parable, but also a brilliant twist on an old Hollywood trope, where the relationship between a seedy cop and a sex worker has the regular gender roles involved reversed.
He's a safe bet in a market just large enough to have a thriving home industry, but not large enough to allow for many errors, and he is the man behind some of the best Chinese cinema in the past thirty years
Afterwards, in 2005 and 2006 Johnnie To released Election Part 1 & Part 2, the second movie that acts as a perfect introduction to the world of Chinese cinema. Often labelled the "Asian Godfather", this is probably quite a fair description. Much like Coppola's classic, this film introduces the viewer to the structure of the Chinese Triads, undergoing a succession struggle that threatens to spill over into a full scale gangland war. Much like The Godfather the setting is a character in and of itself, as we follow characters around some of Hong Kong's wealthiest, and poorest regions, even venturing into the countryside on the mainland through which drugs and weapons are moved. It's a movie that contains hundreds of subplots, following drug dealing, prostitution and police corruption, but the most effective scenes of all involve the ruthless Lok, dealing with his young son. One scene, in particular, almost seems to be a shot for shot remake of Marlon Brando and Al Pacino's garden scene.
The last of his movies, and the one often considered To's magnum opus, is the Mad Detective. Perhaps best explained as a cross of Sherlock Holmes and Chinatown, the film features the eponymous detective who, despite being able to solve almost every and any crime, is kicked off the force when he chops off his own ear and gives it to his boss as a present. Several years later, when a rookie policeman goes missing, his partner recruits the help of the Mad Detective to be able to solve what it is that happened to his partner. The film is insane at times, and truly original in a genre that is clogged with clichés. If one is willing to allow a movie disobey modern conventions, then watching the Mad Detective becomes an experience in and of itself, and one well worth undergoing. The same could be said for most of this visionary's movies. My friend watched a bunch of Johnnie To's films in his home cinema he recently had installed by Home Cinema Installers and had similar feelings.