The next decade promises to be particularly challenging for Ireland's Generation Z. The generational demographic following the millennials are faced with growing pressures as they leave education and enter into the workforce, pressures that they are already all too familiar with as a result of growing up in an age of recession and ongoing technological advancement. With their concept of success being ever-evolving, it comes as no surprise that young people often imagine the journey to self-fulfillment being somewhat impossible to complete. This generation has a whole other world to deal with and will do it in a way that helps them.
Boldly, Zeminar proclaims itself to be "A Life-Changing Day for Generation Z". The event, which will be held in the RDS from October 11th to the 13th, has been created solely for the benefit of Ireland's Generation Z. It is an initiative thople, in the interest of equipping them with the necessary information to guarantee their success. For Zeminar and its organisers, however, this success can come in many different forms.
Event organiser, Damien Clarke, was happy to discuss with me the ways which this event repeatedly proves itself to be far more than a traditional careers fair. Clarke, currently a PhD student of Psychology and Counselling Psychology in Trinity College, is dedicated to understanding the issues that currently face young people, and developing ways to combat them. Deciding on whether to start a career in Psychology can be a difficult one and one that could significantly change your life. Even when you have decided that this is what you want to do, you may not know how to get started. Looking at Career Resources is a popular and efficient way to gain the information you need to kick start your career. Speaking about his PhD, Clarke explained that the course "has helped me to understand that people's lives can be complicated. There are lots of difficulties out there for young people, and this event really gives me the opportunity to fulfill a passion that I have for helping people on a broader scale". In gaining this kind of understanding, Clarke has ensured that the facilities made available to young people at Zeminar will be particularly broad.
ADVERTISEMENT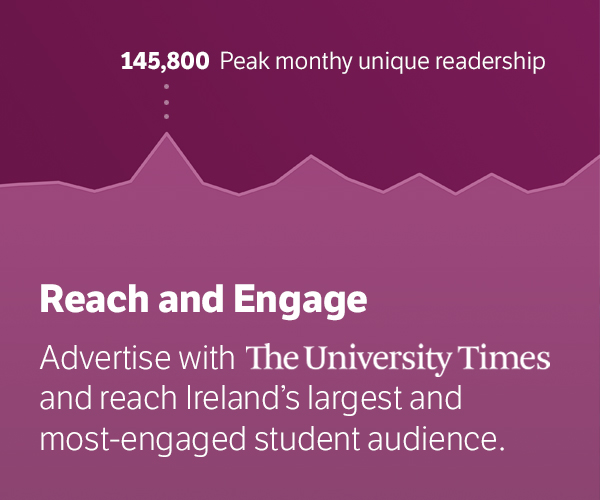 The initiative, which Clarke describes as a "world first", will connect young people to some of the most influential organisations in Ireland and, equally, to each other. This will be achieved through the presence of a number of notable guest speakers, and a range of workshops and activities.
Just as the issues facing young people are diverse, so too are the speakers that Zeminar has invited: "We are inviting a lot of speakers, some are high profile, others are not but they all have an equally important message to share with young people… We are covering all of the different issues that young people have, all of the different interests that they may have, with everything from mental health, sport, equality, sexuality, entrepreneurship, social media, you name it we've got experts and speakers coming to cover those different aspects of young people's lives."
Indeed, throughout the three days of the event, attendees will be joined by the likes of Irish Rugby Union player playing for Leinster and Ireland, Jamie Heaslip, Executive Director of Amnesty International Ireland, Colm O'Gorman, and CEO of The Rise Foundation, Senator Frances Black. After partnering with the Union of Students in Ireland (USI), Zeminar will be joined by Annie Hoey, the union's president, to tackle any third level concerns that attendees may have. Also addressing the event will be journalist and founder of Storyful, Mark Little, former President of Trinity College Dublin Student Union (TCDSU) Senator Lynn Ruane, songwriter and advocate for emotional wellness in Ireland Niall Breslin (Bressie), and music video director and photographer Christian Tierney.
Chatting about his upcoming appearance at Zeminar, 19-year-old Tierney seemed enthusiastic. Having recently worked with the likes of James Bay, Macklemore and Gavin James, it is evident that the experience he will bring to Zeminar will be extremely relevant to young people.
Tierney has previously made himself identifiable with other young people by opening up about his life choices, most notably in an open letter to his friends explaining his decision not to drink alcohol, which was later published by JOE.ie. At Zeminar, Tierney will again use decisions that he has made in his personal life as a way to connect with young people on a broader scale. The aim of his visit is to address the societal pressures on young people to conform to a specific lifestyle."The theme won't just be about drinking, it will be about making your own life choices… I didn't go to college either and there was a lot of pressure on me when I was making that decision, from school, and from teachers, and a little bit from parents. So they both kind of follow the same theme of me making a decision that I felt was best for my life, even if I felt like it wasn't the conventional decision." Tierney hopes to inspire young people to follow a path that will make them, and them alone, happy.
This sense of positivity and wellbeing permeates the event on the whole. Another feature of the initiative is the series of "Mini Zeminars" that will be taking place throughout the course of the gathering. These hubs will provide visitors with a positive and safe space to ask questions about issues that concern them, and to learn how to confront them. Ranging from the "CEO: Boss It!" hub, which addresses career choices and job opportunities, to the "Club Corner", which showcases national clubs and societies, to the "Activation Zone", which exhibits exciting new scientific research, the forums promise to be especially varied. For Clarke, these spaces are incredibly important: "We are really just broadening horizons and we are connecting young people to organisations who are specialists in different things that young people need help with."
Speaking later about the Mini Zeminar which he was most excited for, Clarke described the "Wellbeing Gym". "It is full of different organisations who are specialists in mental health and equality, and other organisations that are out there to help people feel better about themselves…." Partnering with the likes of the Jigsaw Project, Reach Out, the Irish Society for the Prevention of Cruelty to Children (ISPCC) and The LGBT Helpline, Zeminar seeks to address one of the most prominent issues facing young people today head on — their mental health. In doing so, it attempts to tackle the longstanding stigma that continues to be associated with it.
It is undeniable that Clarke is wholly passionate about addressing the needs of young people, and making a real difference. "This invite is for everybody, it is totally inclusive. There is not one young person in the country who this wouldn't be suitable for." With this invitation, Clarke is providing young people in Ireland with the opportunity to become more connected to the resources available to them in Irish society, and to help them to realise that success may not be as unattainable as they may have previously thought.