About two years ago, Lauren Henshaw approached Briony Somers about the idea of setting up a magazine that tackled fashion in a way that is more insightful than what is usually available on newsstands. Both felt dissatisfied by the way fashion is talked about in mainstream media. Coming together, the pair decided to set up FRANC Magazine in an effort to remind themselves the reasons they are so involved in the industry. Being in a very academic environment at the time, they wondered why an inquisitive approach in fashion is very rarely seen and realised that this is what was missing.
Pretence, the theme of issue three, evolved from the theme of the issue before it: fear. "When we dealt with fear in issue two a lot of the fears orientated around the struggle between authenticity and pretence", Somers explains. "At a heart of a lot of the pieces was the idea that the things we fear force us into being a different person from who we want to be. This inauthenticity, a sort of situational pretence, was in turn combatted by constructing a new idea of who we are." Pretence, therefore, explores the relationship between how we are presented and the reality behind it: "This is a sort of pretence because we're creating something that isn't quite there, as if trying on a version of ourselves that we hope will become true. Issue three is about looking at the pretence, in style, in performance and in branding, and trying to understand how it can both empower and control us."
I ask Somers if she thinks that pretence in the fashion industry is something that we should avoid or something that is necessary. "I don't think pretence in fashion is all that distinct from pretence in other areas", she explained, adding her belief that what makes fashion so interesting is how it is "heightened and sped up". "Certainly there are instances where pretence misfires that really jar with us. But pretence that is done for ourselves, so often in defiance of what is considered acceptable, is not just necessary for the industry to function, it's incredibly valuable," Somers points out.
ADVERTISEMENT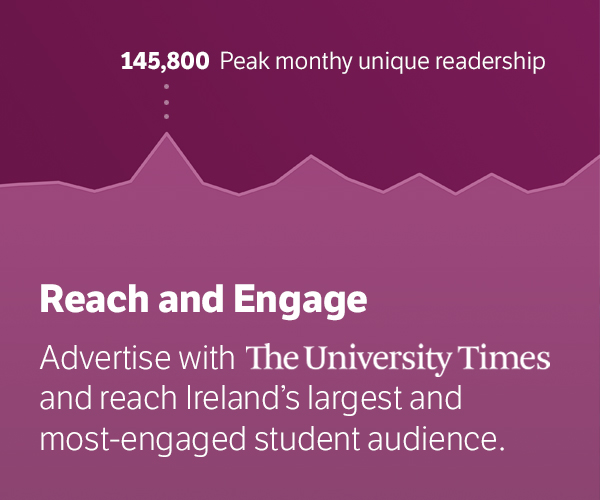 Having a magazine that tackles different themes in such an intelligent and creative way is so important in how we approach fashion in the future. Going forward, Henshaw and Somers hope to expand the magazine by having international stockists while also remaining true to the original concept that they had two years ago.
Issue three of FRANC Magazine comes out on September 20th. We can expect it to be an amazing night, with Anna Cosgrave, a former Trinity student and founder of the Repeal Project, launching the issue, as well as making the 10th contribution for it, and with drinks provided by Jameson Irish Whiskey. With this perfect mix of literature and fashion, it is surely not a night to be missed.
Correction: 16:01, September 26th, 2016
An earlier version of this piece stated that Somers's family was involved in the fashion industry. In fact, it was Henshaw's family.