Irish higher education institutions are performing more efficiently in teaching, rather than research and knowledge transfer, a new study by researchers in Trinity Business School has revealed. As a solution the report points to the need for greater specialisation within third-level education.
Looking at the period between 2009 and 2013, the researchers investigated how effectively and efficiently third-level institutions are utilising and allocating their funding and their staff.
The findings of the report suggest that while efficiency in how funding and staff are allocated and used can simultaneously be maximised in research and knowledge transfer, improving efficiency in the delivery of teaching had no effect on the other areas. However the report did find that improving research efficiency within an institution will improve its knowledge-transfer efficiency.
ADVERTISEMENT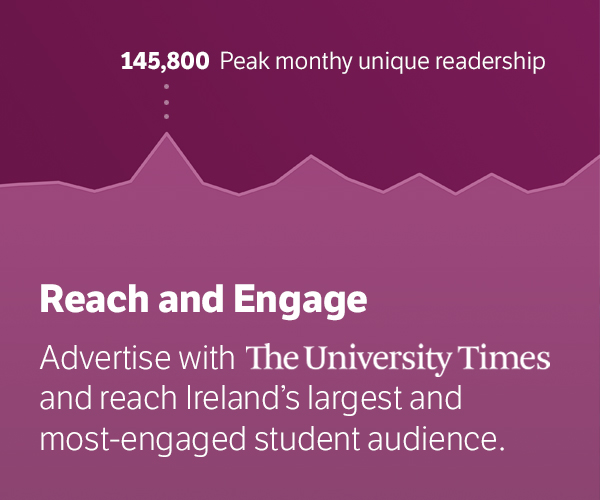 The report notes that such results go "against the conventional wisdom that institutions which are good at research also outperform in teaching, and suggests the contrary in Ireland".
In a press release one of the authors of the study, Professor of Finance in Trinity Business School, Brian Lucey, said: "The evidence is clear that a 'one size fits all' approach to higher education institutions' missions is not appropriate. There is a strong case for specialised research and knowledge transfer-orientated institutions and for teaching-orientated institutions."
The report also finds that the entire sector performed best when measured on teaching efficiency, with research in Irish universities also currently more efficient than knowledge transfer. The report suggests that while all third-level institutions have been "involved in teaching activity for a long period of time, not all of them have been involved in research or knowledge transfer at the similar level".
Globally, according to the report, it is now increasingly common for universities to integrate "knowledge transfer activities" into how they operate. These activities, which include patenting, licensing and establishing spin-outs, are currently being developed by Trinity through the creation of a new innovation and entrepreneurship hub.
The report however warns against cuts to the sector that might threaten knowledge transfer: "The Irish government attaches an increasing importance to the success in knowledge transfer, it might meanwhile limit such success by reducing the state investment in the sector, a bulk of which supports research activities."
The research was led by Lucey, as well as Dr Charles Larkin and Qiantao Zhang. It comes as part of an ongoing project, "Tionchar", which is funded by Science Foundation Ireland (SFI) and aims to analyse the economic impact of Irish higher education institutions, including universities and institutes of technology.
Speaking to The University Times Lucey said that this is "the first time since the late 1960s that this had been done in the Irish context".
Referencing the report's findings, Lucey said that there was "a serious hit in terms of efficiency in 2010-2011" as state funding for higher education was cut. However, efficiency levels across the whole sector in all three areas have "overwhelmingly" increased in the years since 2010/2011, according to the report.
The report also finds that even though the size and income of Irish higher education institutions vary, "the majority of institutions showed similar efficiency estimates". This is different from universities in the US and UK, which show a much wider range of efficiency levels.
One possible explanation for this suggested by the report is that "the diversity in the [Irish] sector is still not as noticeable as in its US or UK counterparts". Although some Irish institutions are prolific in terms of research and knowledge-transfer, they are not diverse and their success in research comes from their larger size over smaller institutions, like institutes of technology, rather than higher efficiency, according to the report.
Lucey stressed that if an institution scored 95 per cent in terms of efficiency it was relative to other institutions, and did not mean that the institution is 95 per cent efficient in its operation. However, he added that such success was possible, but "it's not being done because of a lack of capacity in the system".
Referencing the funding challenges facing higher education, Lucey said that such research is vital for understanding how Irish institutions can get "the most bang for their buck". One of the problems, Lucey said, is that "we really don't have these kinds of analyses on an ongoing basis".
The report also found that that if a higher level of females were employed by an institution, there was a corresponding increased efficiency. In recent years, increased focus has been placed on the gender inequality within Irish higher education. In June, a Higher Education Authority (HEA) report on gender inequality within the sector called for a change in culture across institutions in order to end discrimination against women.
Two recent reports on gender equality in Trinity revealed that in Science Engineering, Maths and Medicine (STEMM) departments women make up 46 per cent of research staff, compared to a majority of 60 per cent of female researchers in non-STEMM areas. It also found that men made up 56 per cent of academic staff and women 44 per cent in 2015