Trinity has experienced a dramatic fall in the QS World University Rankings 2016, falling by 20 places to 98th, in the largest single decline the university has experienced in QS rankings since 2005, putting it just inside the world top 100.
Trinity's position marks the latest fall in a consistent decline in both QS and Times Higher Education rankings over the last decade. This latest fall will be particularly concerning to the university, considering the scale of the fall.
University College Dublin (UCD) is placed as the second-highest placed Irish university, in 176th place, experiencing a fall of 22 places. All Irish universities experienced a fall in the rankings, with the exception of NUI Galway, which rose from 271 last year to 249.
ADVERTISEMENT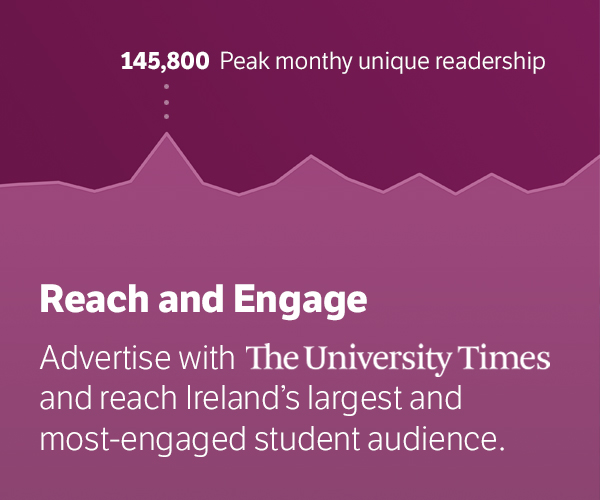 In a joint statement from the Provost, Patrick Prendergast, and President of UCD, Andrew Deeks, they criticise the lack of government funding in higher education, pointing to the decline in rankings as an "inevitable result of under investment".
Calling on the government and other parties to implement the Cassells report, they say: "The political system must now make the difficult choices that are needed to improve the funding given to universities and in the manner in which this funding is distributed."
In 2008, Trinity broke into the top 50 in the world and built on this success in 2009 with a 43rd place standing. Since this milestone, it has fallen consistently almost every year. In the Times Higher Education rankings, Trinity has also experienced a steady decline, and is currently ranked 160th in the world.
In a press release, Dean of Research, Prof John Boland, said: "Reduced government investment continues to have a direct impact on the rankings. A world class university requires resourcing at internationally competitive levels and for Trinity to sustain its position and increase further worldwide requires adequate investment in the university sector."
"Reputations take decades to build but can be lost much more quickly", he added.
Massachusetts Institute of Technology (MIT) tops the list for the fifth year running, with the top ten in the rankings dominated by British and US universities. Stanford University has overtaken Harvard to be ranked second while Cambridge University, which was ranked first in 2010 and 2011, has fallen to fourth.
In a press statement the Head of Research at QS, Ben Sowter, said: "This year's rankings imply that levels of investment are determining who progresses and who regresses", adding that "some Western European nations making or proposing cuts to public research spending are losing ground to their US and Asian counterparts".
In March Trinity was threatened with sanctions by QS, after Boland sent emails to members of the Trinity community, including graduates and academics, encouraging them to take part in reputation surveys conducted by the rankings agency.
Trinity is also in the process of a developing a rankings strategy to improve its position in world university rankings. A Rankings Steering Group, chaired by the Provost, identified the QS World University Rankings and the Times Higher Education Rankings as a priority, with the strategy focusing on areas such as outputs, citations, funding levels staff composition and reputation.
The decline in world rankings that Irish universities have experienced in recent years has often been attributed to a lack of sustainable funding. In July, the government's higher education funding working group, chaired by Peter Cassells, published its report, which laid out three options for the funding of higher education – the abolition of the student contribution and the creation of a predominantly state-funded sytem, the continuation of the current student contribution charge coupled with increased state investment, and the introduction of an income-contingent loan system. The Oireachtas Committee for Education and Skills will now have the responsibility for deciding which funding model is best to fund Irish higher education.
In an interview with The University Times in July, then Vice-Provost Linda Hogan expressed concern about the impact a delay on a funding solution might have on the sector: "My real worry is now that it's gone into committee [for Education and Skills], it really won't emerge with the backing of all of the parties to really significantly invest in higher education, and I think that if we don't do that, while other countries are investing hugely in higher education, then we really will be left behind."
Speaking to The University Times in March, Rankings Editor of Times Higher Education , Phil Baty, said that there was a correlation between funding and a university's position in world rankings: "Money talks, money's important, and there is a sense, I think, where universities that we can see are starved of funding or lacking sufficient funding to stay competitive are suffering in rankings."
The QS World University Rankings are obtained by the examination of six areas: academic reputation (40 per cent), employer reputation (10 per cent), and faculty student ratio (20 per cent), citations per faculty (20 per cent), international students (5 per cent) and international faculty (5 per cent).