Yesterday evening into the early hours of the morning saw upcoming Metropolis festival join arms with Trinity Ents and the University Philosophical Society (the Phil) to bring two acts across two respective venues, on and off-campus. UK vocal and synth artist Elderbrook took residence in the Trinity Chapel in the evening. Although an unconventional venue for the genre, the decision to hold Elderbrook's performance in the chapel was ultimately vital.
The chapel's low lighting and beautiful acoustics lifted Elderbrook's clean cut and energetic performance. However those who were there to witness it were few. The intimate setting helped negate this issue, allowing the somewhat empty crowd to appear fuller than true and engage with the artist. However, red-clad Ents committee members standing between the crowd and the stage who appeared spiritless and disinterested somewhat tainted the event's aesthetic from the chapel's back benches. There was too small a crowd for such fantastic a talent, and what could have been something quite entrancing through better artistic curation and a bigger push from Ents to sell the event to students, was instead characterised by an atmospheric lull.
In the later evening, Metropolis Live, Trinity Ents and The Phil hosted DJ duo Bondax in the Button Factory. Arguably a strong original selling point of the event was its intended venue. However, the Powerscourt Centre pulled out two days prior to the event, leaving many less interested in attending or in want of their money back. Ticket prices dropped considerably and there was a feeling of disinterest on campus.
ADVERTISEMENT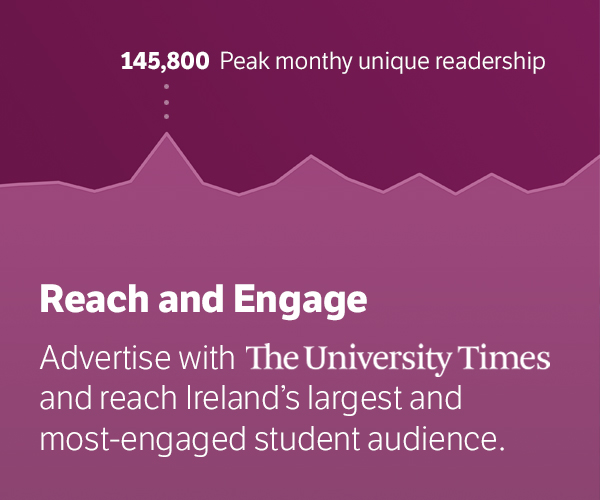 Despite the unfortunate blow, the event was a success, although was slow to pick up. For the hour after doors, the dancefloor was relatively vacant, but filled to a comfortable crowd by midnight. The slightly smaller crowd allowed for The Button Factory to be far less congested than usual, leaving the atmosphere more relaxed and easier to enjoy than on a typical night. Bondax played a relatively standard but tight and entertaining set, supported by accomplished Trinity DJs Max Waterstone and Tom Parry, and kept people on their feet, reluctant to leave until close.
A commendable recovery highlighted the Ents Officer, Padraic Rowley's, ability to be resourceful. The evening in its entirety and their collaboration with Metropolis and the Phil exhibited Trinity Ents's attempts to diverge from the norm and bring students an entertainment outlet more magnetic than before. But while the idea for the night was certainly innovative, it unfortunately failed to be realised to its full potential.