While usually a place of prayer and worship, Trinity's College Chapel was engulfed in darkness last night for DU Music's screening of horror classic Nosferatu eine Symphonie des Grauens (A Symphony of Horror). Courtesy of DU Music's Fourth Week programme, the seminal 1922 expressionist film was brought to life by renowned musician Rónán Murray scoring the film on organ. Based on Bram Stoker's Dracula, Nosferatu follows protagonist Thomas Hutter on his ominous journey to Transylvania and the ensuing rescue he must embark on to save his wife.
With the original Hans Erdmann score considered lost, Murray was afforded somewhat of a blank canvass upon which to showcase his talent, not only as an organist but as an ad lib film scorer. Cliona Lynskey, Chair of DU Music explained that Murray was given a link to the film "only one or two days before the performance", and that his accompaniment was fully improvised without any sheet music.
On the night, the steps and porch of the chapel were illuminated in an orange glow. It was as if the attendees were entering Count Orlok's Carpathian residence itself. Swathed in shadows, the interior was fittingly gloomy. Lines of candles ran along the aisle and the brightness of the black and white projection cast a cold shine on the faces of onlooking viewers.
ADVERTISEMENT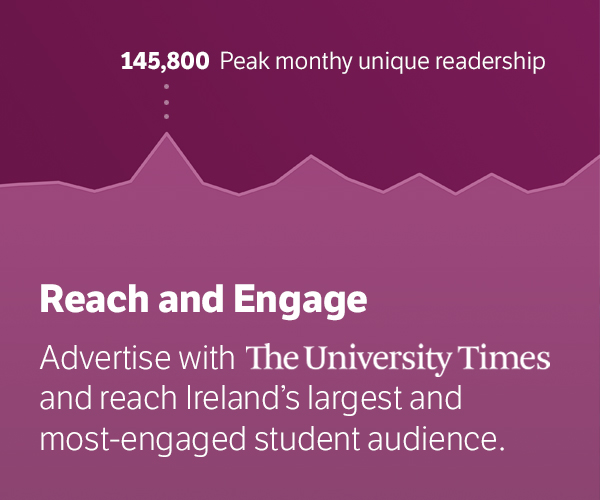 Above the entrance to the hall with only a laptop showing of the film to guide him, Murray skilfully directed the mood from beginning to end. It would have been easy to create a tense opening, but Murray's ability to sustain this tension throughout the film was truly masterful. Murray ensured that the most intense moments were emphasised appropriately, leaving enough in reserve to effectively convey the scariest scenes as they were meant to be felt. The character of Nosferatu is only seen on screen for less than nine minutes in total throughout the whole film, yet the accompanying music certainly alludes to his presence throughout.
The impromptu performance brought not only a palpable sense of dread but also a degree of whimsy, with Murray subtly adding excerpts of "The Hills Are Alive" and "Three Blind Mice" to break up tension. Even the intonation of dialogue frames were illustrated well by bouts of playful intricacy on the keys, crafted well without falling into the trap of becoming a caricature of the prototypical silent movie.
While a stark contrast to both modern cinematic technique, and even films of the same genre, Nosferatu definitely has its share of iconic moments. From the eponymous character rising from his coffin aboard the Schooner, to the scene of his inevitable death, Murray was able to embellish the viewer's experience of these clips far beyond that of many modern soundtracks, and was well deserved of the rapturous applause upon the film's conclusion.