Annie Mac, internationally recognized DJ and eponymous host of the electronic dance music show on BBC Radio 1, visited the University Philosophical Society (the Phil) today to accept the Gold Medal of Honorary Patronage. Celebrated guru of new club music, Mac has had great success in her career, hosting her radio show, performing live and running her own brand, Mac Presents (AMP), which hosts events at venues and festivals worldwide and produces the annual UK top-charting compilation series.
Mac strolled into the Phil debate room wearing a bright yellow jumper over a sequined blue and silver dress paired with glittery platform sandals. She definitely looked the part of über-cool DJ legend. Phil president Matthew Nuding, started off the interview by asking Mac what her thoughts were on the future of clubbing and the potential demise of nightlife. She replied that she was worried about the future, that due to the virtual world we live in lifestyles are changing and there is not as much of an incentive to go out and connect with others. Mac believes clubbing is an important aspect of youth culture and it is vital for young people to experience outdoor music for personal growth. In this age more than ever it is important that we can "go into a dark room, meet people, and dance".
Mac revealed how she realised her passion for DJing by engaging with a little of her history. Failing to secure a place in the drama course at Trinity (her biggest dream) she cut off her hair and moved to Queen's University, Belfast, to study English Literature. Working at the Student Union nightclub in Queen's, inspired by watching DJs from a close-up vantage point and influenced by her friends who were mostly DJs or wannabe DJs, she took the plunge and spent a summer on the dole learning how to mix in her apartment. When questioned as to why she had chosen music radio, Mac revealed that she had followed her two passions: socialising and music, which lead her to her ideal career as a music radio host.
ADVERTISEMENT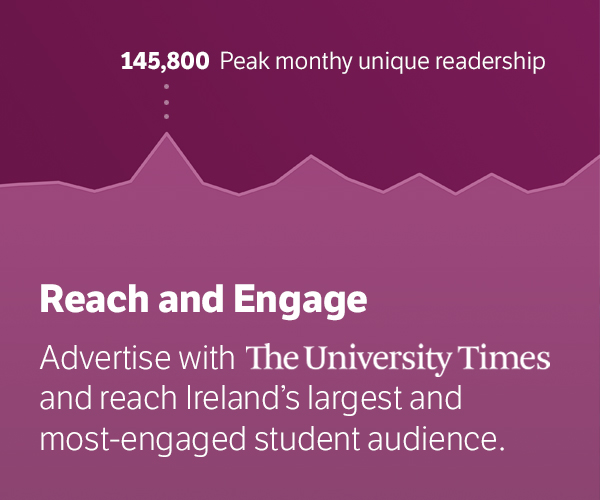 Nuding then moved on to discuss Mac's career on BBC's Radio 1. Mac started working for the company behind the scenes in 2002, and her first show was broadcasted in 2004. Mac claimed that Radio 1 is the most important youth station in the UK for its attitude towards music and the cultivation of talent. Working there, she found that people's character traits were never quashed, but instead nurtured. They "believe in people" at the station. She named John Peel, Mary Anne Hobbs and Annie Nightingale as inspiring and motivating co-workers.
Questions were opened up to the audience, and the first concerned Mac's opinion on how anyone and everyone can now make music on their laptop. Mac said it is ultimately a very good thing that technology has enabled people who may not have the money or be in the right circles to produce their own music. However, she says that there is an awful lot of "shite" music out there because of it, but for Mac "in the shite there's always the diamonds". She then told the audience how she is fascinated by the way music works in cycles. The current social phenomenon of DJs being elevated to huge superstars instead of jamming in the corner of a dark nightclub is a trend that will pop, it is not everlasting.
One audience member asked for advice on breaking into the music radio business in Ireland. As student radio still struggles to gain enough attention, Mac suggested doing it yourself: have the facilities available on your computer, upload podcasts every week, create unique original content and make people listen to you. And if you need to kick your listening numbers in the right direction, you might want to use upyourbeats to help promote your Spotify content in order to get more people discovering your latest musical creations. Another posed to Mac focused on her suggestions for new and upcoming artists. She named Bonsai, a Dublin-based singer songwriter who feels very refreshing and exciting to Mac. She then addressed the future of music radio, a question that is apparently on everyone's lips in the business in the UK. No one knows if the radio business will become too archaic for today's listening public, but Radio 1 will continue to listen and try to compete with the likes of Spotify by making music available to download and providing on-demand music.