A blustery autumnal day in College Park set the scene for what would be a tough second match of the season for Dublin Association Football Club (DUAFC). Facing the league leaders Tallaght IT (ITT), who currently hold a two for two record, Trinity needed to produce an excellent performance to take something from the game. Unfortunately, with key players missing and new faces on the team still integrating, Trinity faced an uphill struggle and were ultimately handed a heavy 8-1 defeat.
From the first whistle, Tallaght looked set to dominate. Their forwards immediately made inroads deep into the Trinity half and within the first 10 minutes of the game, ITT had three attempts on goal. However, efficient work from the DUAFC defence meant Tallaght were left wanting, their pressure unrewarded in the first quarter.
Still, even when DUAFC did seize possession and mount a counterattack, they met with little success. Strong individual performances kept DUAFC in the game for the time being.  Meridy Clearly tried to make progress down the wings in a bright showing and in the 15th minute Mikayla Turkeweitz saved DUAFC from conceding early when she blocked a superb shot from ITT's Aisling Driver.
ADVERTISEMENT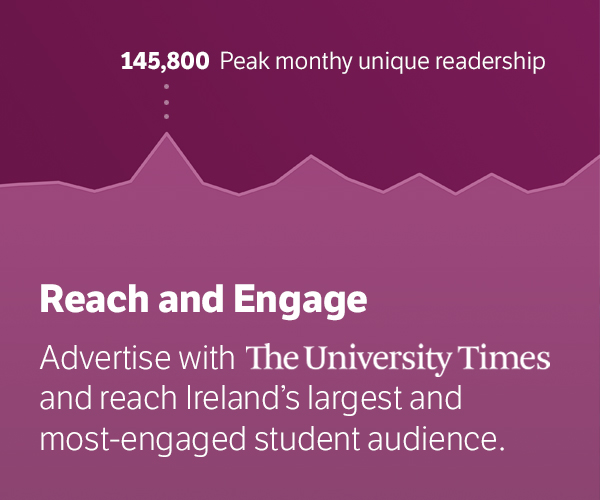 Yet it was only a matter of time before an attempt at goal went in and just moments after that heroic block, ITT found the back of the net. Having finally broken down the DUAFC defence, ITT found their finishing touch and went 4-0 up by the 30-minute mark. The physicality of the game was remarkable, with players from both teams being hit heavily under high balls and while the commitment of both sets of players was total, the speed and skill of the ITT attackers made for a one-sided contest.
Trinity did muster some decent attempts at goal themselves in the closing stages of the first half, with Kate Dempsey encouraging Trinity to go on the offensive, marking a more determined phase of play by DUAFC. However this hard work was cruelly punished by a late goal in the 45th minute from ITT to bring the score to 5-0 at halftime.
After a stern team talk, a different DUAFC side emerged in the second half and the sides seemed to have finally evened out. The home side began to play up to their potential with aggressive, physical play. This in turn forced ITT to play a higher risk game, which inevitably led to fouls being awarded against them. Unfortunately, Trinity were unable to capitalise on their momentum. In contrast, ITT made every break count but even after the away side scored another three goals, DUAFC didn't drop their heads. They were on a mission to get themselves on the scoreboard. Their refusal to give up when facing a team in full flow was finally rewarded when they won a free kick in a dangerous area in the 60th minute.
This resulted in a superb goal from Danielle Kehoe, bringing the score to 8-1 and ruining ITT's clean sheet. Despite the strong finish from DUAFC, ITT had inflicted irreparable damage in the first half. One goal was all that Trinity would manage despite a huge effort from every player. Moving forward in the season DUAFC will be hoping for the chance to show they can reach their potential and achieve a solid league finish.