If you walk through Merrion Square on a cold Sunday, when most people have yet to wake up and the streets are isolated, you could be forgiven for thinking that you have been transported back into Georgian Dublin. The square, designed in 1762, has been exquisitely preserved and replicates the most modern architectural trends of its time. It provides an ideal setting for Irish fashion historian and blogger Ruth Griffin's tours. These tours, appropriately entitled "The Lost Fashion History of Dublin", explore the clothing culture of our capital through a sepia-tinted lens.
The Lost Fashion History Tour of Merrion Square, the last tour in a series that has included Grafton St, South William St and the Liberties, took place on a blustery October day. Dressed in backseam tights and red patent heels while clutching a large leather notebook stuffed with historical facts, Griffin embodied the famous Oscar Wilde quote: "You can never be overdressed or overeducated." Her red hair bounced flamboyantly around her shoulders as she paced furiously down Clare St, severe in her quest to transport us back to the glamorous Georgian period.
The National Gallery was our first stop, where we were introduced to the famous portrait of Lady Lavery, featured on the Irish pound note up until the 1990s. The first of many eccentric female aristocrats that we were to meet during the two-hour tour, Lavery was beautiful, expressive and bold, according to Griffin. She went on to describe other former residents of Merrion Square, Lady Wilde and Lady Lennox, in similar terms.
ADVERTISEMENT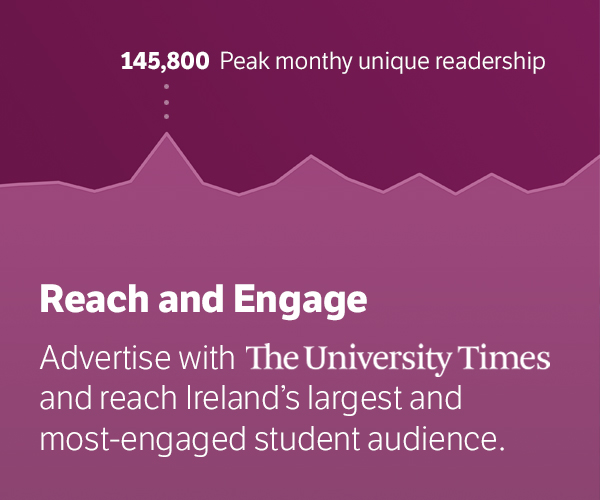 Next we were crammed into Sweny's pharmacy, a quaint and well conserved 19th century chemist turned shrine to James Joyce – the definite highlight of the tour, despite its weak ties to the theme of fashion. This pharmacy-turned-second-hand bookshop is heavily featured in Ulysses and even helped inspire Bloomsday, the annual celebration of Joyce's literature. Griffin attempted to weave the store into her tour by suggesting that Joyce's lover, Nora Barnacle, was a trailblazer in the Irish fashion scene. However, she should have used the shop owner's style as an excuse to visit this fabulous nugget of Georgian culture. With his eccentric white hair and dickie bow, the smiling, singing English professor was himself an icon of Dublin's fashionable past.
It was of course mandatory on a tour of Merrion Square to pay homage to the ultimate Irish fashionista, bohemian and aesthete, Oscar Wilde. We gathered around the statue of Wilde as Griffin recounted the biography of the man and his associates. As always, it was interesting to hear tell of his wild escapades, yet a quick Google search could have delivered the very same information. Watching the larger-than-life sculpture of Wilde lounge upon 35 tonnes of white quartz in Merrion Square Park also confirmed that his history wasn't as lost as Griffin claimed.
We fleetingly stopped by No 71, "the house that linen built". It was there that Ireland's first international couture designer, Sybil Connolly, was based, using the building as both a residence and a fashion house. Again, the description we were given was brief and did not expose any previously undiscovered detail. As Griffin flounced forcefully to her next destination, we had just enough time to catch a glimpse of the Georgian splendour within through the stain glass door.
Tailored for the tourist or the amateur historian, this tour provided a brief insight into the history of Merrion Sq and the characters who resided there once upon a time. It was an invaluable resource for those unfamiliar with Dublin's past. Griffin did not reap the full historical potential of the square and did not uncover any of the inevitable scandal that must have occurred amongst these brazen, stylish socialites. Perhaps when she advertised her tour as the lost fashion history, she was being honest – the fashion history of Merrion Square is lost and shall remain so. It's up to us to explore Dublin's past, discover the facts and then fill in the glamour with our imaginations.