A referendum in University College Dublin (UCD) this week will see students decide whether their union should take a neutral stance on the issue of abortion, threatening the pro-choice position the union has taken since 2014.
This comes after a group, UCD for Fair Representation, submitted a petition with over 1,000 signatures asking University College Dublin Students' Union (UCDSU) to hold the referendum, which will take place on November 2nd and 3rd. The union's mandate, which has been in place for the last two years, was due to expire next year on October 10th.
The mandate followed a referendum on the issue in 2014. It came after the preferendum in 2013 that saw students balloted on four different options, including that UCDSU should remain neutral. The result of the ballot saw 45 per cent vote in favour of the union adopting "a policy of legalising abortion in Ireland upon the request of the woman".
ADVERTISEMENT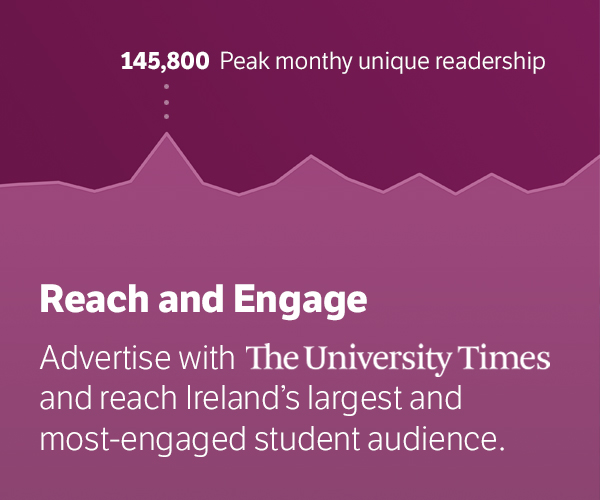 The group required signatures from 3.5 per cent of the student population for the referendum to be held, or 927 signatures. Speaking to The University Times, one of the organisers of UCD for Fair Representation, Roger Berkeley, who is campaigning for a yes in the referendum, said that they had an "overwhelming response" from students, gathering over 800 signatures in one day, despite "having just 10 or 15 people on the ground".
Berkeley said that there was a "variety of students" who feel that abortion should be an issue that "the union should represent all students on, because it is such a divisive issue".
Prior to this petition, the group decided to run an online petition to take to UCDSU asking them to adopt a neutral stance on all political issues. According to Berkeley, this petition got 100 signatures within eight hours, and referred to the idea of the first petition being "market research" for going to their students union to call for a change.
Following this, a University Observer news piece about the petition contained a statement from UCDSU, inviting the group to come to them and develop a written petition to hold a referendum to change the union's stance on the issue of abortion.
We are not a pro-life organisation, we have pro-life members and pro-choice members
UCDSU told the campaign that the union could not adopt a stance to be neutral on all political issues, as to do so would impact their campaigns on issues like higher education funding. It was agreed that any referendum on neutrality would be solely on the issue of abortion.
When asked if the group was set up just to see students fairly represented on the issue of abortion, Berkeley said that the group wants UCDSU to "fairly represent all students on everything". He explained that this is the first campaign they have launched because it was the "first thing we noticed", but the group plan to continue after this referendum, regardless of the outcome, to look at "other areas where the SU, or other bodies on campus aren't fully representing students on campus".
Speaking to The University Times, Hazel Nolan of the no campaign, "Our Voice. Our Choice. Vote No", said she was not surprised to see this referendum happening: "We welcome it, we kind of knew it would happen."
Nolan explained that "the mandate would have been up, so it makes sense for something like this to come about". She added that it was positive that UCD is having this referendum on abortion: "It's a good way for UCD to vote on an issue that is quite topical at the moment."
When questioned on whether their first online petition took a more pro-life stance than a neutral stance, Berkeley, who described himself as pro-life, said that his group represent all views on the issue, including pro-life: "We are not a pro-life organisation, we have pro-life members and pro-choice members."
Others disagree. Nolan, who describes herself as pro-choice, said, when asked whether she felt this campaign was more about abortion than fair representation: "I definitely think it is more about being pro-choice or not [pro-choice]."
A union in itself is a political body and it is not always possible to get 100 per cent consensus
According to Nolan, by taking a neutral stance on the issue of abortion "we are silencing our students union, we are censoring it, we are sticking to the status quo, we are not moving forward". She explained that no other no other group in society is standing up and representing students: "Abortion affects students, gay marriage affects students, mental health budget cuts affect students."
Nolan went on to say that she believes "a union in itself is a political body and it is not always possible to get 100 per cent consensus and we see that in our own democracy".
President of UCDSU, Conor Viscardi, in an email statement to The University Times, described the role of students unions focused around representation: "Students unions as the representative organisation of a sizeable section of the young people of this country, have to play an active role in this campaign who act upon their democratic mandates representing the voice of students in Ireland."
Viscardi added that "this question of repealing the eighth amendment is an issue that affects a broad range of individuals, from different backgrounds and genders".
Viscardi also said that it was "important to note that the national Repeal campaign highlights a pressing social issue in which many stakeholders and organisations partake in campaigning".
The Literary and Historical (the L&H), UCD's debating society, discussed the motion of the referendum on Wednesday night with speakers from both campaigns. The yes side argued that those with a pro-life stance face discrimination and UCDSU's current mandate promotes this discrimination. The yes side claimed that by taking a neutral stance on the issue of abortion, it would essentially be taking the stance of pro-life because that is the status quo in Ireland today. They also argued that neutrality is not a stance a students union should take on any matter because they are a lobby group for students. The debate came down to one question: Unless everybody agrees, should UCDSU take a stance on an issue? Those campaigning for neutrality argued no.
When it came to deciding the winners following the debate, the audience in the chamber showed the most vocal support for the no campaign. With no ballots cast, however, the debate provides little clue to which argument might win out in the referendum.
Despite being a divisive issue, a risk UCDSU face is not reaching quorum, having rarely gone above the required 10 per cent turnout. UCD currently has over 32,000 students, but the preferendum in 2013 saw only a 12 per cent turnout. In March, they satisfied quorum for their failed referendum to rejoin the Union of Students in Ireland (USI) with a total of only 2,922 valid votes.
The debate came down to one question: Unless everybody agrees, should UCDSU take a stance on an issue? Those campaigning for neutrality argued no
Nolan is clear on the position of the no side: "By not talking about something, by being neutral, you are taking a stance, and that is something that goes against unions fundamentally."
Talking about their campaign to vote no to the referendum, Nolan said that a key part of their campaign will be encouraging people to get out and vote: "There are a lot of rules around our referendums so we want to let people know what is and what isn't permitted."
She added that they will also be holding myth-busting sessions on the subject of abortion, to combat what she believes to be the lack of information on the issue and help students in making an informed decision in the referendum.
Berkeley was "very certain" that the yes campaign would win this referendum, reiterating that the response has been overwhelming, with the number of volunteers for the group growing to about 50 since the campaign began.
Nolan believes that the referendum would return a no vote "purely because of the momentum that UCD for Choice and this campaign has been gaining since the start of the year has been phenomenal". UCD for Choice is a group for all pro-choice students, staff and alumni to campaign for the repeal of the eighth amendment.
She added that students want a pro-choice college: "To keep that mandate up, I think a lot of people are talking about it at the moment, and it's brilliant and great to see."
With scrutiny placed on the role of a students' union, the referendum places UCDSU in a difficult position. Officially, the union cannot hold a position in the campaign, and must remain neutral throughout. This leaves the union with the sole role of ensuring that each side gets a fair hearing ahead of voting.
Commenting on the union's role, Viscardi said that "enabling students to engage with the information pitched by the campaign teams to effectively deliberate on the question at hand is an important factor to realise a facilitatory role during this referendum campaign".
Much of this comes down to "promoting the student bodies participation" in the referendum, Viscardi said.