Patti Smith's visit to the College Historical Society (the Hist) this afternoon was certainly something of a thrill, attended by a mixed audience of students, journalists and Bono.
Smith received the Burke Medal for Outstanding Contribution to the Arts as someone who, in the words of the President of the Hist, Ronan Mac Giolla Rua, has broadened "our understanding of the world". Her humanist work undoubtedly played a big part in opening of new possibilities to people. Smith is an all-round artist known by many as a singer and musician, but also as an acclaimed writer, poet, performer, and an accomplished photographer. Her memoir Just Kids, written in 2010 and winner of the National Book Award, depicts her life in the 1970s as a member of the Patti Smith Group rock band and her relationship with fellow artist Robert Mapplethorpe. She did several photography exhibitions around the world, including prestigious Fondation Cartier in Paris in 2008. Her latest book, M Train, is another autobiographical account of her passion for cafes, literature, as well as her literary pilgrimages to the tombs of her favourite writers.
As Smith explained to the Hist, today represents a "bittersweet date" in her life for various reasons. It is the birthday of her friend and ex-lover Robert Mapplethorpe, who died of AIDS in 1989, the anniversary of death of her husband Fred "Sonic" Smith, and the third birthday of their grandson. As a result, Smith delivered a speech about the necessity of suffering in the process of understanding ourselves as humans.
ADVERTISEMENT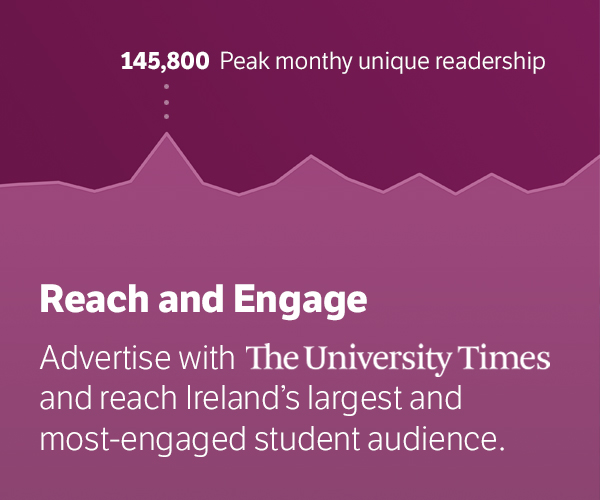 According to Smith, some experiences "enrich ourselves as human beings", drawing a parallel between the lessons she learned from life and her recent visit to Reading Gaol where Oscar Wilde was imprisoned for two years.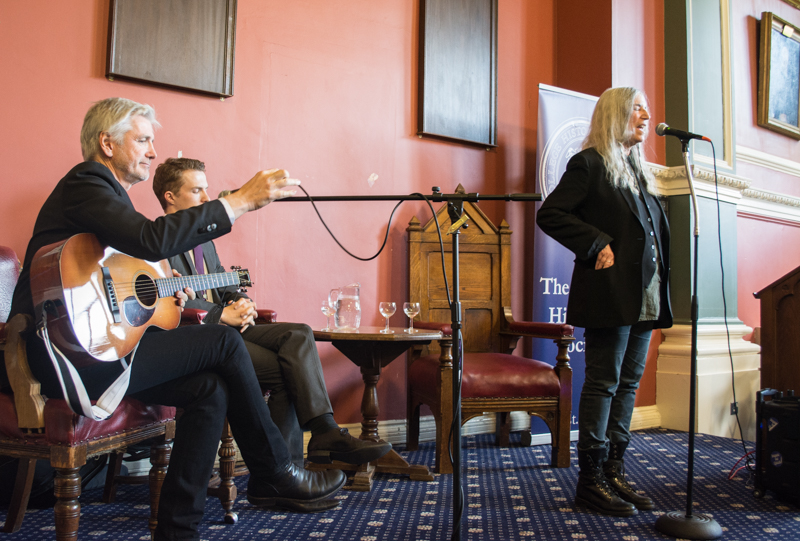 It was there she read extracts from Wilde's De Profundis and discovered that Wilde considered that the two key moments of his life were when he entered Trinity full of hope for a promising future, and when he was sent to jail. Wilde recognized he had gained in prison what he had lacked all his life: humility, compassion, and grasping the meaning of sorrow. All of these values were advocated by Smith, who encouraged students to reflect on the difficulties they might encounter after graduation, when they will engage more fully with the world.
Despite the emotionally charged atmosphere and the intensity of her address, this event was not a mournful ceremony, and Smith delighted the audience with her sense of humour and her constant smile. She described poets as "saints" who inspire us and articulate what we cannot express, but insisted on the fact that it is the people who have the power to act and vote – a clear reference to the US elections. She pursued this idea by reciting her eponymous song "People Have the Power", which became a hymn worldwide for change in society.
Finally, Smith granted Trinity's students "a little benediction", a song she performed at Reading a couple of days ago as a tribute to Wilde. Accompanied by a mellow guitar, she looked towards the audience with a warm gaze, taking another glance at her medal – visibly pleased by the gift.
As someone who is well-aware of the incantatory power of words and having claimed that "no great art is made without sacrifice", her own sacrifices for her art seem to be worth it. After four decades writing and performing she has avoided the fate of many of her contemporaries, retaining a deep appreciation for her audience as well as a tireless artistic energy which shows no signs of becoming stale.