Dublin University Trampoline had a successful showing at their intervarsities on the weekend of November 19th, hosted by University College Cork (UCC) at the Mardyke Arena in Cork, bringing home medals in a range of categories.
The club had competitors in every event, with Individual competition on Saturday and synchronised and tumbling taking place on Sunday. Competitors competed in "novice", "intermediate", "intervanced", "advanced" and "elite" at the individual competition and "lower" and "higher" at the synchronised competition.
The team competed impressively throughout the weekend. Naoise Holohan won gold in the Intermediate Men's, Aideen Mallon Silver in the Intervanced Ladies, Andrey Walter and Lauren Gage silver in the Lower Synchronised and Jack Kettle and Glen Kelly silver in the Higher Synchronised.
ADVERTISEMENT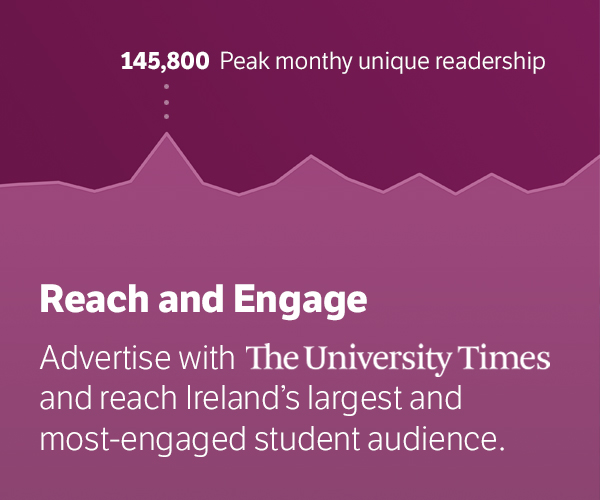 The individual competition involves completing two routines of ten skills – the first of which is set by the competition hosts whilst the second is up to the competitor. The increased difficulty is mostly in relation to the number of somersaults or body landings that must be featured in the routine. For example, as Club Secretary Dave Woods explained in an email to The University Times, "no somersaults at Novice level and at least seven at elite level, some of which must be twisting somersaults".
The competitors are then judged according to their form (how well their routine is performed) and on their tariff (how difficult the skill is considered).
In the team competition, scores are tallied from the individual competition. Each club will submit a team of four competitors that they expect to score highly, and this score is then combined to find the team score. The Trinity team finished with bronze medals, Naoise Holohan, Aideen Mallon, Niamh Kearney and Lauren Gage representing the club.
Overall, it was a rewarding weekend for the club, with many freshers' competing for the very first time. Among those making their debut was Andrey Walter, who came away with a silver medal after an assured performance.
The club thanked UCC for hosting the competition, with Woods congratulating "all of our competitors on performing brilliantly and being an excellent example for our club and for Trinity".