From November 12th to 13th Dublin University Fencing Club (DUFC) had one of their most successful weekends. Competing at the Fencing Irish Open 2016 in Loughlinstown Leisure Centre, DUFC came away with an impressive haul of three gold and two bronze medals, solidifying their place at the top of the medal table as the most successful Irish club.
On the first day of competition the Women's Épée Irish Open title was up for grabs, and with three DUFC members, Lucy Johnson, Camille Hindsgaul and Eva Melly, competing in a field of 20 it was sure to be a hotly contested title. Eva Melly placed eighth overall, whilst Camille Hindsgaul and Lucy Johnson met in the semi-finals. This matchup saw Johnson triumph and head for the final where her momentum brought gold and the Irish Open Title. This win, whilst a great achievement, is only part of a superb run of form recently from Lucy who has only taken up the sport in the last two years. In the past three weekends alone she has won the West of Ireland Open, represented Ireland at the 5 Nations in Manchester, narrowly missing out on a win against England, and has now won the Irish Open title. DUFC's success in this event was only bolstered by Hindsgaul winning bronze.
The medal success in the women's Épée however was not to be repeated in the men's, partially due to the fact the men's title was an FIE Satellite, a much higher level of competition than even the national titles. Multiple international fencers were in attendance at this event in the hope of gaining invaluable world ranking points, meaning Maxton Milner from DUFC faced tough competition. Nevertheless, Milner performed well to win his last-32 match before being knocked out in the final 16. The second and final day of the Open brought yet more success for DUFC with a gold medal for Raul Perez, in the men's sabre, and bronze for Manon Nouvian in the women's. Phillip Cripwell also won gold in the men's foil meaning he regained the number one ranking as Ireland's top male foilist.
ADVERTISEMENT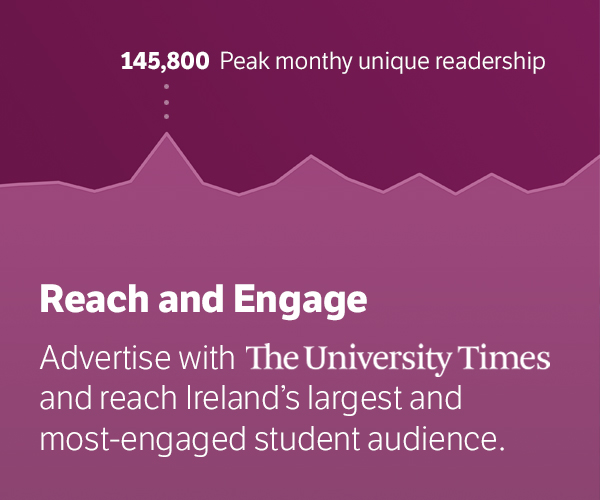 Speaking to The University Times by email, Hindsgaul emphasised that although the competition had been a great achievement for the club the "success was not just evident in the medals." Everyone who fenced for DUFC "gave their best effort" and many of the matches that were lost were "very, very close". The club "all in all, were very happy with the weekend," and now look forward to the Northern Irish Open in January.