The first thing you notice about Adam Firych is his warmth. Dublin University Association Football Club's (DUAFC) new manager greets me with a firm handshake and a hearty clap on the back. "How are you, mate?" he enquires, as I follow his fluorescent motorbike gear through the gloom of the Arts Block.
Firych is an excellent conversationalist. His accent is an interesting hybrid, thick North Dublinese vying for primacy with the cadences of his native Poland. I ask him for his initial thoughts on his new job. His response – "it's interesting" – suggests not a lack of enthusiasm but rather the measured response of someone who has been everywhere and done it all. Firych, a former PE teacher (he obtained a masters degree in physical education and sports from the University of Lodz in Poland), is clearly relishing working with students and is delighted with the influx of new players into the squad.
He will not be drawn on the controversy currently surrounding the resignation of his predecessor Adrian Fitzpatrick. Fitzpatrick left the club in acrimonious circumstances, criticising a sporting hierarchy which he said prioritised the needs of a small group of clubs at the expense of DUAFC. Firych, clearly wary of becoming embroiled in political wrangling so early in his tenure, makes clear that his focus lies firmly on the pitch: "Adam Toal, my assistant, is looking after all the admin stuff, which is priceless, because it means I can tune in to the training side of things." Nevertheless, he is fully aware of the need for high-grade facilities, expressing his satisfaction at the successful acquisition of a bi-weekly slot at Parnell's GAA club's "fantastic" all-weather pitch. "Everything that we need is there", he announces.
ADVERTISEMENT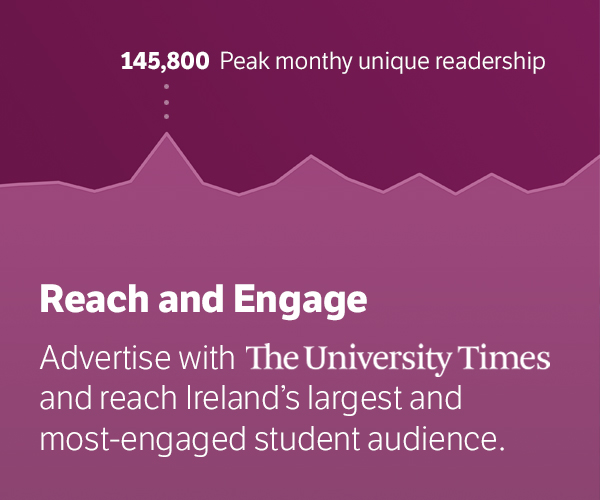 Having worked with high-profile clubs such as Bohemian FC, Firych knows a thing or two about maintaining high standards. He intends to book an hour in the gym every week, "to give us something else, something different to the other teams". His philosophy on the game? "Winning." He laughs. "Look, it all depends on what players you have. Players have to fit the system, not the other way around." Firych's personal preference, he says, is for attractive, possession-based football, but he is pragmatic enough to accept that this may not always be possible. "If we have to play like Leicester and launch long balls, we'll do it."
"If we have to play like Leicester and launch long balls, we'll do it"
Firych becomes animated when I ask him how his background in teaching informs his style of coaching. "For me", he says, "everything is about respect. There is one voice at the training sessions, which is mine, and one voice at the game". He has not been shy about introducing a rigid disciplinary system, admitting to being "strict with the rules". Players must notify him a day in advance if they are unavailable for training, and give him five days notice if they plan on missing a game. Another coach might think twice about implementing such stringent regulations so soon. However, the "tried and trusted" nature of Firych's approach means he has no such qualms: "When I was a teacher, for the first three weeks, the kids hated me. But then, at the end of the year, I got the award for the best teacher, because they appreciated that I was trying to help them." Firych clearly has the courage of his convictions. He exudes a composure, an equanimity, which can only be borne of experience, and which bodes well for DUAFC.
When I put it to him that one of his biggest tasks will lie in harnessing the so-called "party lifestyle" of his college students, Firych is unequivocal: "At the end of the day, they have to ask themselves where they want to play for the next six months. If they want to stick with the Dublin University team, they have to go with my rules." However, it is not drinking and partying that he sees as the main threats to the fitness of his players, but rather their diet. He laments what he calls the "pizza and Coke" culture of modern universities: "It's what I did when I was a student, and for six months I was really unfit because of it until I realised it was what I was eating that was killing me, so I changed everything." While Firych accepts that there is little he can do to ensure that his players eat healthily – "I am not their dad" – he does plan on presenting them with a list of the foods which will most benefit their game.
"The massive difference is that in Poland, even if you play in the fifth division, you still train every day"
Although an unhealthy lifestyle among some college athletes is by no means a phenomenon unique to Ireland, it does lead neatly onto my next question for Firych. As someone who has coached in both Ireland and Poland, can he identify any differences in footballing culture? He deliberates. "The massive difference is that in Poland, even if you play in the fifth division, you still train every day." I fail to hide my surprise. Firych chuckles. "It's massive. When I came in here, going from that to training once or twice a week … it's like, 'what's going on?'" What indeed. Firych is uniquely placed to offer a fresh perspective on the state of football in Ireland. He has spent a decade working here, but appears happy to peer in from the outside, retaining an objectivity invaluable to any coach. He marvels at the ability of "such a small country" as Ireland to churn out "world-class players".
Firych may not be working with world-class players, but he still took plenty of positives from his first game in charge, a scoreless draw with Mount Merrion. "The guys went fully into all challenges, which I really like", he asserts, while also declaring his contentment at his side's efforts to "play football". Areas to improve? "We didn't score, obviously", he says with a rueful smile, "and sometimes we were not brave enough in one versus one situations".
The result leaves DUAFC 12th in the Leinster Senior 1A Sunday league, hovering precariously above the relegation zone. However, they have now taken four points from their last two games and Firych is categorical: "Relegation is not even an option for us. With the squad we have, we are well able to finish in the top 10. At least."
Firych's calmness, coupled with his obvious confidence he has in the abilities of both himself and his players, seems the perfect antidote to the uncertainty currently surrounding the club. He is ambitious yet pragmatic, his innate idealism tempered by a knowledge, garnered over years of working in football, of what works and what doesn't. DUAFC may have lost an excellent coach, but in Firych they appear to have found a more than capable successor. He is a man who will work with what he has while striving to improve every aspect of the football club. If this interview is anything to go by, DUAFC have unearthed a real gem.