The Trinity Long Room Hub was the venue for this years Ethics in Sport Conference, hosted by Trinity's Confederal School of Religions, Peace Studies and Theology. The conference, the third of its kind to be hosted in Trinity, saw a series of talks address the thorny issue of ethics in sport, in both an Irish and international context.
Paul Rouse, an author and history professor at University College Dublin (UCD), began the conference with an interesting look at the the history of ethics in Irish sport. With a talk that took in everything from Saipan to the questionable ethics of "parent projects" that develop children into elite athletes, as well as the history of sexism in Irish sport, Rouse delivered a strong start to the day-long event.
Legendary broadcaster and the frontman of Irish pop-rock band Something Happens, Tom Dunne, was up next, exploring his unhealthy "addiction" to Manchester United. He described touring through America in the years before the internet and before every Premier League tackle generated headlines around the world, and having to get trains across cities to try and find any newspaper that would carry even a paragraph on the English football results. Dunne's addiction also involved telling his daughters that Santa Claus was a United fan – the reason the family weren't allowed to support Chelsea.
ADVERTISEMENT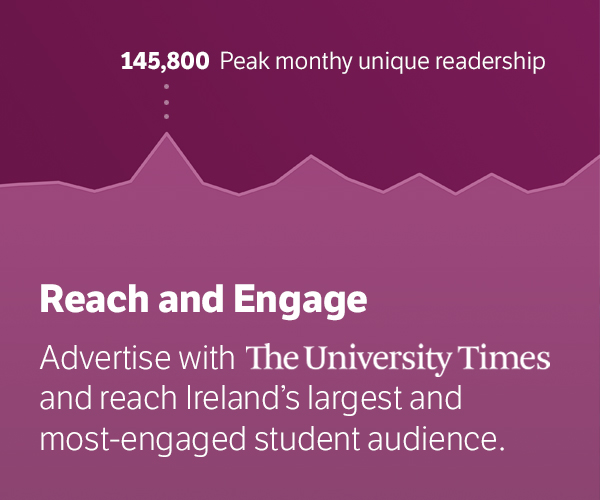 Daniel Healy, a consultant neurologist with Beaumont Hospital and the Royal College of Surgeons in Ireland (RCSI), was the third speaker of the day with a talk called "Making MMA Safe?", one of the biggest issues in sport at the minute as mixed martial arts continues to grow exponentially in Ireland and around the world.
Healy has established a group, Safe MMA, to lobby government departments and officials to bring in proper legislation and protection for fighters, placing him at the centre of a discussion that is continuing to become more and more important as the sport becomes larger and more lucrative. At the moment, Healy claimed, some fights in Dublin are being run by promoters without any doctor or paramedics in attendance or on standby. He also discussed his treatment of athletes with chronic encephalopathy (CTE), a condition most common in athletes that receive regular blows to the head, such as boxers and rugby players.
The day also saw former Mayo GAA players, Ronan McGarrity, discuss his own experience of testicular cancer. The player, who described himself as having a "pocketful of Connacht Championship medals and a pocket full of All-Ireland runners-up medals", spoke about the lack of privacy following his diagnosis: "All of a sudden my life was splashed across national newspapers."
McGarrity spoke however of the pride he felt when he was able to return to GAA, a goal he set himself whilst undergoing treatment. He acknowledged that no one went easy on him following his return to the sport, but felt he had made a positive impact on men around the country by encouraging them to be careful and to get checked out.
Next up was Iggy Clarke, four time All-Star winner and former Galway hurler who was part of the team that won the county's first All-Ireland hurling title in 57 years in 1980. Just to get across the sheer esteem that Clarke is held in in his native county, John Scally, from the Department of Religions and Theology and who hosted the event, quipped that growing there were two big religious names in his house growing up. One was Mother Teresa, the other was Clarke.
Famously, after being ordained a priest in 1978, Clarke led the team in mass on the morning of the final. Clarke now trains health and wellness officers in GAA clubs across the country to try and support the mental health of players and members. Clarke was passionate about the good sport can do. Quoting Nelson Mandela, he said: "Sport has the power to change the world. It has the power to unite people in a way that little else does."
The talk moved onto a discussion of the rising trend among young people to use protein supplements in sport. Nutritionist and broadcast Paula Mee criticised this reliance, arguing that there was no evidence that these proteins could not be taken better through regular diets. She also spoke of the pressure many young men have to achieve a more muscular physique, with a rise in muscle dysmorphia putting undue stress on their bodies and mental health.
For anyone who might question the necessity of an all-day conference on ethics in sport, even a short visit to the Long Room Hub would have silenced any naysayers. In a country where sport is at once a major pastime and a national preoccupation, such conferences can only add significantly to our awareness of the issues facing athletes in Ireland today.