At this stage in the academic year, you may have realised that you're spending a tad too much time in the Pav, far too much time in Coppers (shame on you) and not nearly enough time getting involved in all Trinity has to offer. If so, Trinity's social sports clubs may be just what you're looking for.
One of the greatest things about the more social of Trinity's non-traditional sports is that they are as time-consuming as you want them to be. The commitment can be weekly, monthly or even annually as many members choose to simply attend one of the many trips offered throughout the year, such as the surf club's upcoming trip to Morocco during reading week of Hilary term. Unlike Trinity's more conventional teams, attendance at practice isn't compulsory, but rather encouraged.
Speaking to George Ponsonby, the Captain of DU Climbing Club, in person, it became apparent that, unlike traditional team sports where you have a duty to your teammates, really the onus is on individuals to attend and this can be incredibly liberating: "Many members choose to simply attend trips and go to social events organised by the club. But there is a crowd of regulars who attend every Tuesday and Thursday." They are, in a sense, optimal effort clubs. They flourish because they enable students to focus on their studies when midterms are approaching and participate when it suits them.
ADVERTISEMENT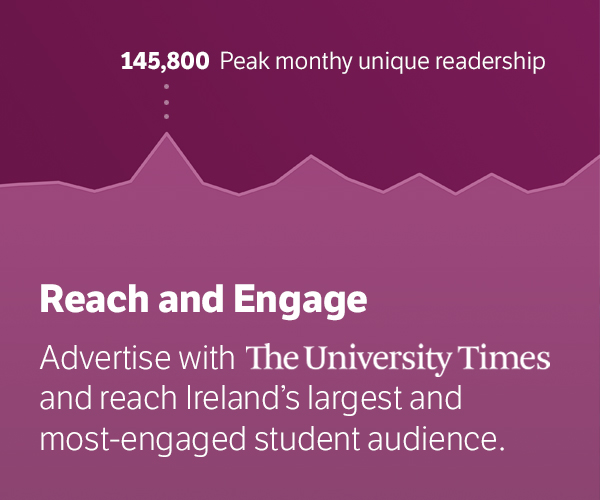 Trinity Surf Club is a perfect example of this. The focus is on trips to the west coast and abroad rather than conventional weekly training. As Mark McGeough, captain of the club, emphatically proclaimed in an email to The University Times: "All levels are most welcome and beginners are encouraged. The big trips offer a bit of everything to all levels: from coaching and surfing, to meeting cool people, making good friends and drinking good pints."
As Meghan Fitzpatrick, Secretary of DU Snowsports, put it an email to The University Times: "If you want to ski with us weekly, we would love to have you join us up in Kilternan. On the other hand if you just want to go on the ski trip that's ok too, you're always welcome to dip in and out as much as you please."
These clubs are also a fantastic way to make friends. As one might expect, the focus of them is truly on the social aspect of the sport. Not taking yourself too seriously is encouraged and most of these trips are as much about socialising and making friends as they are about the sport itself. The sports are simply a backdrop upon which a weekend away is set, an excuse to have fun. From trips to the Burren with the climbers to the west coast with the surfers, the annual trips abroad are especially sociable.This year, notable trips include the climbers going to Wales, the surfers to Morocco and the skiers to the French Alps.
One of the benefits of non-traditional sports is that they are non-conventional. As such, most people who join these clubs have never participated in the sport before and are complete beginners, so need to worry about being the worst. If you're worried about looking silly as you snowplough down the baby slope, you are missing the whole point of these clubs. As Fitzpatrick alluded to, you're missing all the students tumbling down the baby slope behind you. So, regardless of whether you were the Ross O'Carroll-Kelly Senior Cup hero of your school or could barely make the D team, non-traditional sports clubs could prove to be the perfect outlet to really get involved in everything Trinity has to offer.
If you find yourself bursting to participate in competitions, these clubs also offer opportunities allowing you to cave in to your competitive instincts. As Fitzpatrick outlines, for DU Snowsports: "There are multiple opportunities for our competitors to show off their talent throughout the year, from the colours showdown with UCD and intervarsities to our newly set up Leinster League competitions."
And Ponsonby further explains: "While I myself don't compete, we do have future Olympians training for Tokyo 2020" – where climbing will become an Olympic event for the first time.
Regardless of whether you had trials for West Ham when you were 15, whether you would have made the JCT team if it wasn't for your dislocated pinky finger or whether your childhood consisted mainly of participation ribbons, these more social sports have something to offer to everyone. If, after reading this, you're now eager to sign up, you can do so by emailing any of the clubs, messaging them via their Facebook pages or by just attending any of their weekly sessions.