Trinity Fashion Society's annual fashion show is always an eagerly awaited event in Trinity's social calendar. Following on from the success of last year's show, the hype surrounding this year's show is all the greater.
"Burnt Out" is a phrase which cannot fail to elicit a response. And for many people, students and fashion designers alike, it may, unfortunately, be a familiar one. Trinity Fashion Society has recognised this and have taken ownership of it, choosing "Burnt Out" as the theme for this year's show.
This concept will be used to explore the connection between mental health and the fashion industry, where many design houses see a phenomenal turnover of head designers. Speaking to The University Times, Trinity Fashion Society President, Carla King-Molina, said of the theme: "There's this kind of shift towards maximum production, and you can't expect these artists to constantly meet those targets … and all of that falls on one person's head. So it's a lot of stress, and you can't expect them to be as creative."
ADVERTISEMENT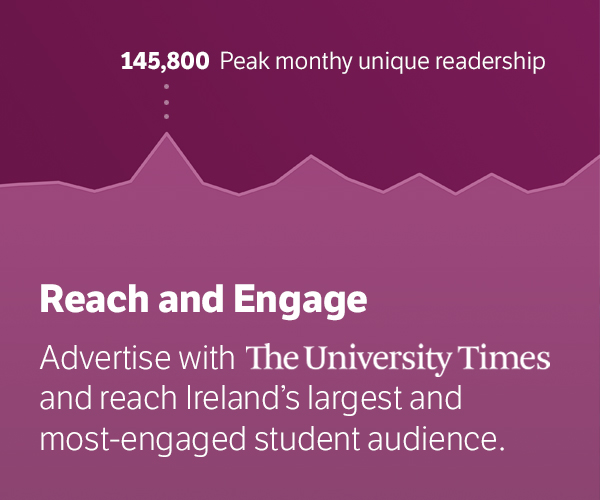 Aptly, the society has chosen to donate all funds raised by the show to Pieta House, a deserving organisation that helps to combat suicide and self-harm. The society chose to support Pieta House because of their work on mental health, working in tandem with the message behind their burnt out theme.
On this rather serious theme, King-Molina said: "I think that fashion has become a lot more serious. Even during the summer with the repeal jumper, you really saw how fashion, as something that was trendy to wear, could signify major political change and major change in people's outlook." In choosing this theme, the society are recognising the connection between the fashion industry, students and mental health: "We think that what's been happening in the fashion world is quite similar to what's been happening when you're a student. Mental health is so fragile and we should try to help it as much as possible, and that's really where we found the link."
In translating this concept to the clothes that will feature on the runway, the team has looked at different decades. The show will see old meets new, a fusion of modern and vintage, with an emphasis on a look which is timeless and more reminiscent of personal style than runway trends. In this way, the outfits will conjure up a feeling of stability, something which the society believes aids to creativity.
Speaking on their styling vision, King-Molina said the team was "looking at old styles and old trends and how they're being worn today when people really are taking their style into their own hands. They're not looking for a women's magazine to speak down to them". She describes the look as both sleek and featuring "grungy vibes, a lot more real and raw". This will reflect the way that people in the fashion industry – and, indeed, students – are constantly being pushed to their limits. She says the show will be "presenting a very sleek look on something which is original, but which is also derived from something we've seen before". As is Trinity Fashion Society tradition, the clothes will be everything from high-end designer items to high street brands, and will even include design house pieces.
Preparation for the show began last summer, with efforts increasing as term began. As always, the team involved in putting together the event is not just society committee members, but volunteers working as models and stylists, as well as those working in promotion and sponsorship. The team members come from nearly every discipline in Trinity, each lending particular skills and visions to ensure the show's excellence.
The show will also feature the society's much-loved Chair Walk, where heads of the various charity societies in Trinity don some particularly interesting styling creations as a lighthearted finale to the event.
The show will take place on December 1st in The Complex Arts Centre. This is a bigger venue than the show has previously graced and will be followed by an after party at the Turk's Head. Tickets will cost €20 and will be on sale on Wednesday 23rd and Thursday 24th of November, with afters tickets on sale for €5.
When asked about her hopes for what the show would achieve, King-Molina said she hopes to see people "leaving and going on to the after party, maybe with inspiration on what to wear for the next couple of months, but also knowing that their attendance has helped something that's really important, especially close to Christmas time. Because there is such a spike in suicide rates around that time, the extra funds will definitely help Pieta House".