It was an autumnal Thursday afternoon when I met with Kelsey Ellis and Jessica Porter outside the Graduates Memorial Building (GMB), the low sunshine setting the leaves on the trees behind them ablaze as they posed for the The University Times photographer. Back home in America, Ellis and Porter would probably know this as fall weather. Ellis lives in Georgia and studied at Furman University in Greenville, South Carolina. Porter went to Gettysburg College in Pennsylvania. Now they're both studying for their masters here in Trinity, playing basketball for the college and doing outreach work coaching children as part of the Sport Changes Life programme. Set up to help underprivileged children through sports coaching and community work, the Sport Changes Life Programme provides "Victory Scholarships" to student athletes looking to extend their education to post-graduate level while playing the sport they love and giving back to the local community.
For Porter, it was a teammate from Gettysburg who encouraged her to apply for a Victory Scholarship: "She had done Sport Changes Life and told me about the experience. She was able to get her masters, play for the college team and do outreach, coaching and mentoring. All of those things were huge aspects I wanted to do in my new step."
The concept is a very compelling one for those athletes who want to keep playing sport while they edge closer towards what Porter called the "real world" – the world beyond education. Taking that urge to play and harnessing it to an outreach element is the real master stroke behind Sport Changes Life, so it was fitting that we spoke first and foremost about the community work involved. Ellis coaches eight to eleven-year olds at the Oblate Basketball Club in Dublin for three hours on Saturday mornings: "A lot of them are from disadvantaged families, so the philosophy of Sport Changes Life is that you can use sports as a mentoring tool, as a way to keep people motivated, if stuff at home isn't going well, or stuff like that."
ADVERTISEMENT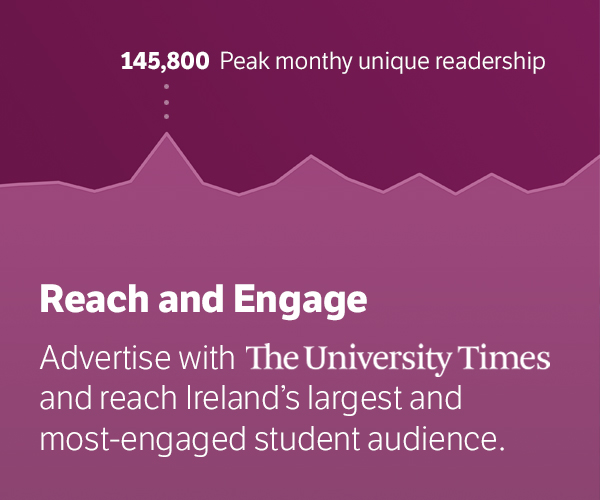 Their work doesn't end there though, and through Trinity they both coach a schools programme twice weekly. It's obvious just how much Ellis enjoys these outings: "Different schools come in for like an hour long session and we just play games and have a really good time." Porter has started laughing by now and she jumps in, "It's so adorable!". I had expected to talk more about the competitive side of things with the Trinity team but clearly their hearts have been stolen by their young mentees.
I ask the pair whether they noticed anything different about coaching Irish children, and how they take to basketball. Porter is adamant that kids here have the same enthusiasm for the game as they do back home, saying: "For them, they just want to have fun, and they support each and they're competitive, which is awesome. It's such a great environment that they have."
"Sometimes after practice back home, you just want to get in bed and cry"
The consensus seems to be that kids are kids and wherever they are in the world, they want to play. Porter also emphasises the sense of satisfaction they both get from seeing players grow in confidence and ability under their tutelage. Just as Porter lays this point up, Ellis arrives with the slam dunk: "I helped coach an under-16 team for a while, so I did some one-on-one work with a girl. The coach was trying to make her point guard and she's not super confident with her dribbling and stuff like that. I was able to use 35-40 minutes per session to just work on stuff with her and she was very responsive and very eager to learn. I could definitely tell improvements from the first week to the fifth or sixth week." You can tell they live together, because like all good teammates they're always looking for the assist.
They've also been playing for the Trinity Women's Basketball team, but it has been tougher going. They've played two and lost two so far, but both Porter and Ellis have an idea as to why that is. They had only trained once before they lost out to Dublin Institute of Technology (DIT) in a close game, and then after just one or two more sessions Dublin City University (DCU) beat them by over 30 points. Ellis is optimistic about their prospects, however: "It really wasn't so much that we're less talented, it was just that we haven't been practicing or playing with each other at all, so it was kind of tough for us to play cohesively as a team." DCU also have two Americans on Victory Scholarships on their team, which raises the intriguing possibility that one day the college clash could be an all-American affair.
Of course that makes sense, because college sport in America is a very different beast. Ellis is clear about the level of commitment required to make it onto the top teams back home. "For me, basketball at home is more like a job. I mean it was really fun, but it was every day, four hours a day and we only had four weeks off every year. Oh and if you were to miss a practice, the world would end", she laughs. "Sometimes after practice back home, you just want to get in bed and cry".
I've had nine-year old girls ask me if I'm happy Trump was elected. It makes me feel dumb about not knowing more about Irish politics"
Porter sees life as a student athlete here in Ireland as different, but not necessarily better or worse. The facilities aren't as impressive and cheerleaders don't greet them as they run onto the court but the game retains all of its charm. She sees it as a question of scale: "It was a good thing for me coming into it here after graduating because I can still be competitive but it's not like a job. Definitely, here the approach makes it something I love doing all the time."
Because this was their first visit to the GMB, and our interview was carried out over the gentle and occasionally not-so-gentle murmur of political discourse all around us, I felt I had to ask, even apologetically, about how they viewed President-Elect Trump. (Shameless, I know.) When the question had sunk in they both threw their heads back and laughed, out of exasperation more than anything else. Ellis explains their light-hearted frustration: "You are literally the thousandth person to ask us that. I'm pretty surprised. I think everyone is a little surprised. The biggest shock has been how much everyone talks about it here! I've had nine-year old girls ask me if I'm happy Trump was elected. It makes me feel dumb about not knowing more about Irish politics."
Porter is also bemused by just how much the Irish fixate on our Atlantic neighbours: "It's the first thing people ask when they find out I'm American." What that says about our national psyche I'm not sure, but I've always suspected a psychologist would diagnose us collectively as "obsessed", and Ellis and Porter provide the evidence.
They are both fairly philosophical about the result. In truth, as Ellis puts it, "It's not the end of the world. At least I hope not". Whatever policies Trump pursues, athletes doing outreach work in inner-city Dublin are American exports that will always be welcome here.