The colours competition held at the National Snowsports Centre for Ireland, resulted in a 105 to 78 points win for Trinity. Speaking to The University Times by email, Club Secretary Meghan Fitzpatrick was full of pride, emphasising that "this was probably our best Colours turn out in years, you could see that from the scores we put on the board".
The event was comprised of multiple disciplines including ski and snowboard racing, duals and freestyle skills. In the ski racing event, DU Snowsports fielded a team of 12 individuals with more than half winning their races. In particular Meabh Byrne, Sean Murray and Guy Boggan put in impressive performances to secure the win.
This ski racing success however was not to be replicated in the snowboarding, with University College Dublin (UCD) triumphing here. As the club conceded to The University Times, this has always been an area of weakness, one which they are hoping to improve upon over the coming year to ensure dominance across the board.
ADVERTISEMENT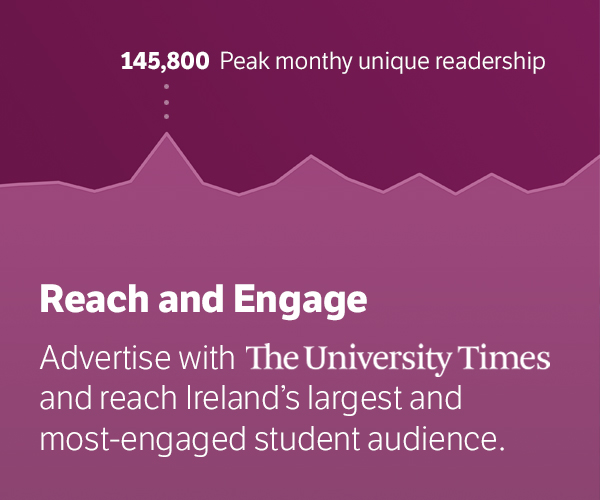 The hotly anticipated freestyle event is ultimately what secured the overall win for DU Snowsports. This competition allowed competitors to flaunt their overall abilities on the slope. With less than two hours to impress the judges, competitors demonstrated a range of technical difficulties on various obstacles. The time constraints induced a fiercely competitive atmosphere, pushing individuals to perform at their best.
Although points in this area were awarded for precision and success in landing tricks the point of this event was all about "consistency, variety…new and exciting tricks with high levels of difficulty". DU Snowsports certainly met those standards, winning both the men and women's freestyles by producing a phenomenal six top 10 places for the men, and five top 10 for the women. For the men, Captain, Alex Moore, came fifth with his first successful landing of a 540, whilst Josh Lee landed impressive 360 grabs. In the women's Aoife Daly took first place due to her high level of consistency, with Meghan Fitzpatrick, Sophie Courtney and Aoibhinn Cunningham Smyth putting in great performances to rank in the top five.
The success in this competition demonstrates the depth of talent that has been cultivated in the club through the hard work of committee members. As Meghan Fitzpatrick commented, the club were "delighted with the win this year". Last year was the first time Trinity had ever won this event since its creation 10 years ago and so the society were determined to "keep the momentum flowing," and secure their second win this year. What made it possible is attributed to the "setting up of race and freestyle teams," and committing to "weekly training sessions on both Wednesdays and Fridays." Dedication is key.
The club now look forward to maintaining this winning streak into the new year when they will face a fresh series of intervarsity competitions.