Cian O'Sullivan is without a doubt one of the most talented young hurlers in the country at the moment but you wouldn't know it from talking to him. He speaks honestly and clearly. He's modest and doesn't indulge in flattery. He is focused and determined to be successful in whatever he puts his hand to, whether that be academic, or hurling for club, college or county. By talking to him, you come to understand the simple and irresistible allure of winning. But you also get a flavour of the pain of losing.
O'Sullivan remembers this year's All-Ireland Minor semi-final defeat against Limerick well and although he's clearly keen to move on to bigger and better things – "everyone just wants to play senior" – it is obvious it affected him. When I ask him about it you can sense him wincing internally: "I'll put my hand up and say I didn't play the role I was supposed to", he laments. For some, this defeat may have been career defining, as most Dublin minors don't go on to play for the senior Dublin side period, never mind in their first year after minor hurling. O'Sullivan has managed this feat – yet in the immediate aftermath of the semi-final loss it could have been a very different story. 
O'Sullivan says that after the defeat he "wanted to pack up hurling and not play it again", not the words of a player willing to move on from a crushing defeat and take on the challenge of senior Dublin hurling. His motivation to continue came from an unlikely source. After a text from Leon Breen, Trinity Hurling's PRO, asking if he'd play hurling for the college this year, O'Sullivan reluctantly agreed and really hasn't looked back since: "New club, new people. It really reignites your love for the sport." He has joined what has now become a vanguard of quality young players that are pushing Trinity toward the highest reaches of third level hurling. 
ADVERTISEMENT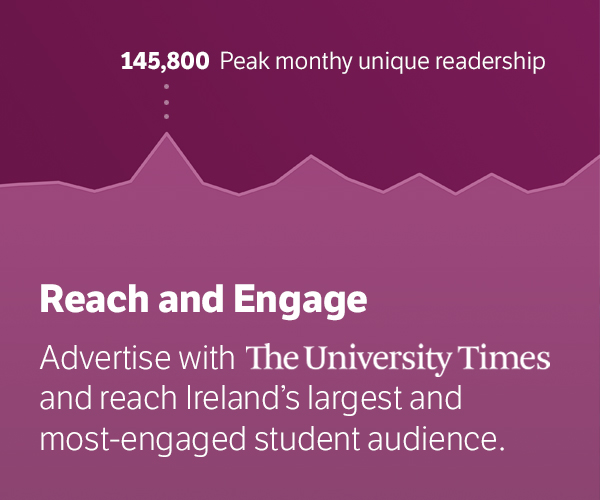 "New club, new people. It really reignites your love for the sport"
Since joining Trinity, he has been part of the freshers' team that won the Freshers Division 2 Final and the senior team, who were narrowly defeated by the Garda College in the Senior Division 2 semi-final. The Trinity Senior hurling team are now heading into the Fitzgibbon Cup with a serious wind in their sails and an enthusiasm unrivalled in the club's history. O'Sullivan remarks that there were 38 players at training a couple of weeks ago, up from six at the same time last year. 
A distinctive Trinity hurling identity has developed alongside this success. The driving force seems to be a Twitter account managed by Breen. Unlike Twitter accounts at other hurling colleges, Breen offers a humorous take on the matches, providing commentary and general banter about everything Trinity GAA. O'Sullivan enjoys the fact that although the team take hurling very seriously, there is an element of self-deprecation about the relationships, which he clarifies is not a bad thing. Rather it is something that drew him to the team he now refers to as his "second club". O'Sullivan likes the closeness between the players and the communal atmosphere, the most common query in the WhatsApp group being "who's in Chaplins?". He is also pleased with Breen's tweets, one of which recently went viral. A video of O'Sullivan chipping the ball over the bar from the sideline outside the 45 was picked up by Balls.ie, a sports related news page, and was retweeted numerous times. This, O'Sullivan tells me, has been his "only bit of fame" since getting the call up for the senior Dublin squad: 'It's weird watching yourself on Balls.ie." As Cian points this is the beauty of Trinity hurling. In any other college, like Dublin City University (DCU) or University College Dublin (UCD), a sideline cut like his would go unnoticed. In Trinity these moments of magic are better appreciated.
New Dublin manager Ger Cunningham has cleared out the old guard and replaced them with a raft of young player such as O'Sullivan. Cunningham is trying to develop Dublin into a younger, leaner, hungrier team. Dublin senior hurling has been completely overshadowed by the success of their footballing counterparts, a fact Cunningham wishes to rectify, and O'Sullivan is part of this new set up. "It's a big call for Ger", he remarks, but is in agreement that Dublin needed "a reboot".
In any other college, like DCU or UCD, a sideline cut like his would go unnoticed. In Trinity these moments of magic are better appreciated
The Dublin seniors are the ninth team O'Sullivan has played for this year alone. Despite his love for the game, the commitment is going to be a strain for anyone. He hasn't gone five days without playing hurling and it's obvious he wouldn't mind a break. But a break at this stage just isn't feasible. Without practice a hurler's touch rapidly deteriorates. O'Sullivan understands this predicament and doesn't really complain about his schedule: "It's what I do and what I enjoy doing", he shrugs matter-of-factly. 
O'Sullivan is realistic about his expectations for play-time this year. He sees it a "year of development", a year to improve his skills and get up to speed with the older players on the team who might have eight years of inter-county hurling under their belts. This is easier said than done and he describes a recent game against Meath as the "fastest game of hurling" he has ever played.
As we said our goodbyes, he mentioned that he was going to UCD to undergo a series of medical scans, because of which he would miss cookery lessons courtesy of the Dublin team. He then proceeded to describe the staggering number of training sessions he would be attending in the next few weeks and months. The commitment is commendable.
O'Sullivan and I had begun the interview reminiscing on old times. We had played each other on a handful of occasions in some pretty brutal affairs against his club St Brigids. He didn't remember me but naturally I remembered him and what struck me most then and now was his innate and unstoppable competitiveness and his will to succeed. These traits will serve him well in his new inter-county hurling career.