The 2017 Orienteering Intervarsities, held this side of the New Year due to a scheduling issue with University College Dublin (UCD), were held on the Curragh, Co Kildare this weekend. In competitive orienteering, the objective is to race between checkpoints as quickly as possible, in a test of both navigational abiltiy and athletic prowess.
Dublin University Orienteering, Trinity's orienteering team, took part alongside UCD, Queens' University Belfast, University of Limerick (UL) and the Military College, with races organised into A and B divisions in both Men's and Women's categories.
The contest at the Curragh was marked by physically challenging terrain, and PRO, Eoin McCullogh, outlined some of the enviormental difficulties the course presented athletes in an email to The University Times: "Fast running was possible on the open grass, but with lots of inclines included on the courses, it was physically quite tough to keep a high speed and to keep track of where you were among the gorse bushes that dominate the area."
ADVERTISEMENT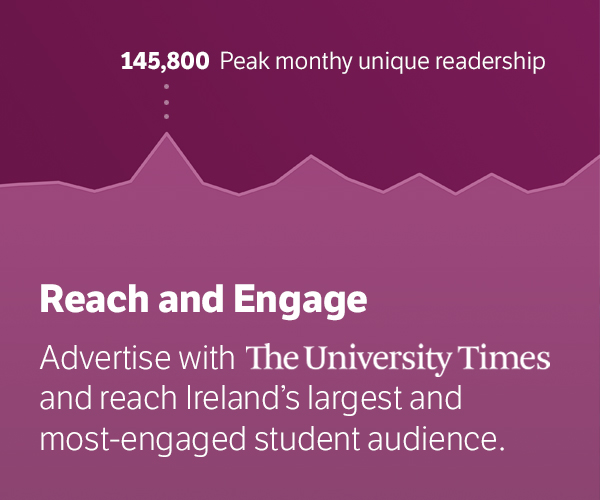 The ability to keep track of your movements would prove crucial in the circumstances, with the courses designed to test athletes technical abilties as well as their pyshcial abilities. McCullogh was well up to the task, finishing first in the Men's A Division with a time of 53:04, two minutes ahead of his nearest rival, Jonathan Quinn of UCD. Kevin O'Boyle finished third in the Division and Ferdia McCarthy performed admirably to make the step up to a long and arduous A course.
McCullogh emphasised the importance of concentration in the closing stages of the race: "I kept my errors to a minimum during the course, with my biggest mistake coming in a technical loop at the end, which was there to test our concentration at the end of a physically demanding course." Etienne Saccoman of Dublin University Orienteering also enjoyed an excellent day out, winning the Men's B Division with a time of 35:04.
The Dublin University Orienteering Women had a tougher day, with Club Captain Cliona McCullogh and Deirdre Ryan representing the club well against a very talented UCD outfit in the A Division.
It was a real test of speed and navigation, well worthy of an intervarsity championship. In the B Division, Hilary Owens and Aine Heffernan competed enthusiastically but once again UCD were too strong, with their well drilled pairing taking first and second place.
The club are looking to build on these results but MCullogh was pleased with the courses and the standard of the performances:"It was a real test of speed and navigation, well worthy of an Intervarsity Championship."