Dublin University Table Tennis Club (DUTTC) travelled to University College Dublin (UCD) on Sunday to compete in the Irish Colleges Table Tennis League, hoping to emulate the kind of form which had seen them crowned champions twice in the previous two years.
The competition is held over two weekends, one in December and the other in mid-March next year. Trinity entered the competition as strong favourites and lived up to the hype early on, making the perfect start as they overcame Dublin Business School (DBS) 3-1 in  their opening games. The team, consisting of Conor Beades, Michael Lyons, Adam Claffey, and Masood Manafi, have built a fearsome reputation over the last few years (they were described in a report by Dundalk IT as "unbeatable" following last season's triumph), and continued their impressive start with a 3-0 victory over the Royal College of Surgeons in Ireland (RCSI).
Next up were the Institute of Technology Carlow (ITC). DUTTC batted them aside with a comprehensive display, emerging easy winners by a 3-1 scoreline. Dundalk Institute of Technology (DKIT), runners-up in 2015/2016 and ably managed by German coach Anne Hynes, looked to provide Trinity's toughest opposition thus far. However, Beades and company never looked like losing and took the spoils in a 3-1 win.
ADVERTISEMENT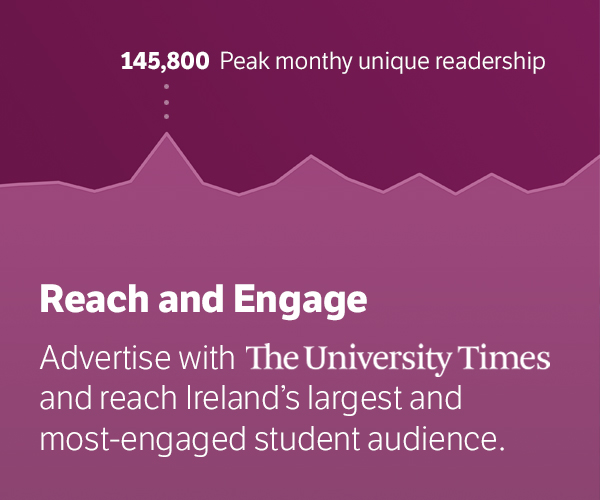 It appeared that nothing could halt the DUTTC juggernaut. However, Trinity's final opponents, Queen's University Belfast (QUB) were also unbeaten entering the day's penultimate game. A nail-biting encounter ended in disappointment for Beades's team as they eventually succumbed to a 3-2 defeat. Speaking to The University Times by email, Beades described the game as "evenly-matched". "They just pipped it at the end", he wrote.
For all the understandable disappointment of Sunday's result, however, there is a palpable sense that DUTTC is a club going places. They have it all to play for in the second leg of the league, and Beades also has big plans in the short term. Hot on the heels of their hugely successful "That's a Paddling" event, the club is hoping to hold a knockout tournament at the Pav in the near future. Wittily entitled "Paddle at the Pav", it highlights Beades eagerness to cast a wide net in search of new members. The club can be contacted at [email protected], and those interested in joining should visit its Facebook page, DUTTC.