As a promoted side that had never played in the highest league before, the bookies had Trinity as favourites to get make an immediate return to Division 1B. However, the team have enjoyed a strong start to the season and now sit mid-table. This has come on the back of five victories and four defeats in an extremely tough league. The competition's competitive nature is perfectly demonstrated by the fact that Trinity are just three points away from a play-off position but only five points above the relegation spots. Outside of this competition, DUFC travelled to the UK and handed their hosts, Cambridge University, a 50-0 thrashing in October.
Considering the predictions many people had, it has been a reasonably successful first half of the season and many in the rugby community are interested to know why. The truth is that the momentum has been building for a few years now. Last season, DUFC earned promotion to 1A playing the highest quality brand of rugby in their league and were also victorious against their fierce rivals, UCD, in the annual Colours match. The previous year, the team were denied promotion by a last-minute drop goal from Garryowen. The under-20s team, which is comprised of first and second-Year students, were runners-up in both the Leinster League and the All-Ireland two seasons ago. Last year, effectively the same group of players went one better and became Leinster League champions for the first time in the club's history. This was no mean feat considering many of their opponents' teams were stacked with Leinster and Ireland underage internationals. That group has now graduated to senior rugby.
DUFC captain Brian Slater spoke to The University Times about why he feels the club has been so successful recently. He agrees that it has been building over a number of years. He explains that with a large number of senior players from last season either having moved on or been hit by injury, it is the under 20 team members from last year who have been plugging the gaps.
ADVERTISEMENT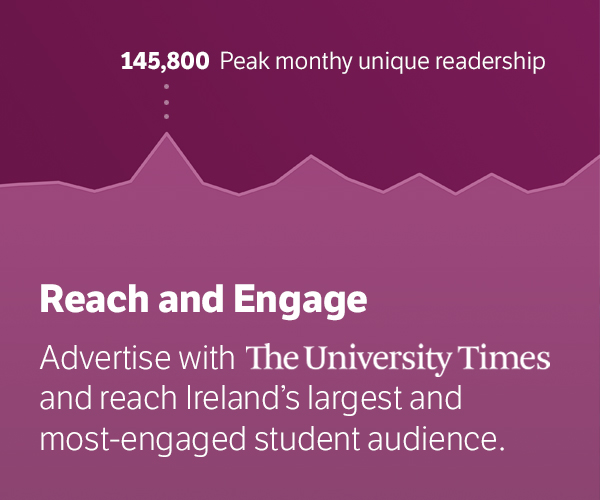 They have been coached by Director of Rugby, Tony Smeeth, since arriving at the club. Slater says: "I believe it is paramount to our success that every team in the club sing off the same hymn sheet and there is a seamless transition from team to team." Every team in the club plays with the same attacking and defensive shape that Smeeth has put in place. This allows easy changeover from second to first team and also from under-20 to senior rugby, even though they train separately. This smooth transition was seen in the recent win away to Old Belvedere. With regular out-half, Jack McDermott, injured, under-20 player James Fennelly made an excellent debut with a performance that was very influential in the team's victory.
A lot of credit must go to Smeeth. He puts everything he has into DUFC and the club is reaping the benefits. The Director of Rugby trains both the senior men's squad and the under 20s, ensuring they play in the same style. He also helps out the women's team and has them playing with the Trinity structure. Smeeth, who was involved in the US international set-up for years, spends hours watching videos of games so that the team is as well prepared as it can be for upcoming matches. He is helped by forwards coach, Hugh Maguire, who has a wide knowledge of scrum and lineout play.
Speaking to Smeeth, he is not quite happy with where the firsts are so far this season. "We haven't even started playing well yet", he says. He is optimistic that the team can improve, particularly with injured players, including Slater, set to return. He believes that the fact that DUFC return to training so early has led to their success. The club starts its pre-season at the end of July. This means that by the time the league comes along in mid-September, the players are very well drilled and have high fitness levels.
Slater says that DUFC are "rivalling academies in terms of our strength and conditioning". Former players Ross Hamilton and Ian Hirst look after this aspect. Last summer, they used the Train Heroic online software in order to track players' training and progress throughout the off-season. Hamilton and Hirst created specific training programmes for different groups with varying goals. Players were able to compare their progress against others in their group. This technology allowed players on J1 in the US to compete with teammates training at home in Ireland. It meant that players came back, according to Smeeth, in peak condition for pre-season. During the season, the team trains in the gym three mornings a week. This is largely a weights-based session. Many players also do extra cardio work during these sessions, necessary to complement the quick style of play Smeeth encourages.
A positive atmosphere in the club also helps. Slater says: "We are a brotherhood." He believes that because every player is a student, they have a lot in common, have similar goals and are extremely good friends. They play for each other, and this comes to the fore when the team are under pressure in a match situation, says Slater. They celebrate the victories together and they feel the pain of the defeats. UCD's players are also in college together, but the key difference is that because their squad is full of Leinster players, they often do not know who is available for selection until the day before a game. Their starting team changes every week and this does not allow them to build consistency.
There are many key factors that explain why Trinity Rugby is performing well at the moment. The coaching is extremely important. Every team is on the same page and players' bodies are well conditioned for action. There is a wonderful bond between players on the team and everyone gives their all for DUFC. The most recent results against Cork Constitution and Clontarf have been very disappointing and have seen the team move from third to seventh in the league. However, a lot of that can be put down to fatigue and injury.
The next league game is not until January 28th, by which time many injured players will have returned and those who have been playing will be well rested. Performances, as Smeeth says, should improve. The best, it seems, is yet to come.