Now that we're in the second week of the Trinity College Dublin Students' Union elections, uncontested entertainments officer candidate, Jonah Craig, could be seen grinning widely on South William St following his campaign event last night, an evening of music and high spirits that gave attendees a firm idea of what we may expect from him if Craig should he be successful in his election.
Although the event was set to begin at 10pm, it did not kick off until closer to 11.15pm, but numbers at this time were surprisingly low. Craig may be best suited to leave doors open an hour or so later, as most crowds of pre-drinkers did not arrive until midnight. The event was held in the South William basement and was full and filled with dancers by 1am, with the ground floor open to the public.
The "stock market" themed "Jonah For Ents Presents: Blue Chip" was an innovative idea, mentioned by a number of party-goers on the evening as having been an incentive for them to come. The Facebook event page states: "We are introducing a stock market bar for the night, so drink deals will be based on our stock projector. When the stock market crashes, a new drinks deal will be available at the bar." A little different from the experience that people would have with the real exchange after looking over a robinhood app review or two, that's for sure.
ADVERTISEMENT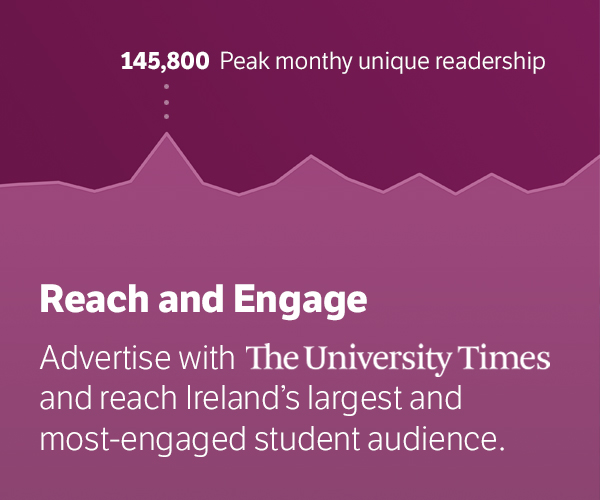 However, on the night, the idea of the stock market bar was arguably not pushed enough by Craig with many oblivious to the goings on at the beginning of the night. Word of mouth slowly spread, but the projection was small and difficult to see, with information projected on an exposed brick wall in red font. The bar did get going, but lacked clear execution. This was, however, a mere minor downfall of the evening. The Facebook event advertised "All drinks 50% off" but was not explicit of that drink deal finishing around midnight, with all standard drinks then returning to full price. There was word also of attendees being asked to pay a €6 entry fee to what was advertised as a free event. I assume this to be down to a lack of communication with venue staff regarding the venues split floors hosting separate events. There were a number of non-Trinity student guests finding their way throughout the night, but this never became an issue, and was instead indicative of the night's relaxed atmosphere. However, as stricter regulation upon who is welcome to the area of clubs privately hired by the union may be important at larger-scale events, this may be something Craig may need to address if elected.
Most impressive was the choice of music played by DJs Jack Banks and Pauric Doherty, with sounds of Mall Grab, Cylon and Fatima Yamaha replacing more tropical and commercial sets heard from the pair in the past. This came as a welcomed change to some of the Trinity Ents events hosted this year, and comprehensive and nicely curated set lists and music choice is something I hope to hear more of from Craig at his events if elected.
Great to see also was Craig's inclusion of venue amenities on the Facebook event page, characteristic of the candidates belief in inclusion. The venue was unfortunately not wheelchair accessible, with a number of stairs to the basement and up to the toilets. A quick chat with bar staff at the end of the night informed me that many attendees were rude when ordering drinks, and while completely out of Craig's control is something drunk Trinity students should be conscious of at future college events. This did not manifest into an issue between Craig and management, a sign of a good rapport between both that was seen so often at Trinity Hall events last year. As a candidate that students can trust will bring a good name upon the College through future events even if the students don't, Craig shines.
With negatives being but trivial during the course of the evening the night was an overall success. Many sabbatical candidates were present, the night proving a welcome break from the stress of campaign time. Surrounded by close friends and supporters, Craig pulled off an admirable campaign event which revealed some of his true colours. Tidier administration and advertising is maybe something that will come in time.