In 1983, David Norris brought a case to the Irish Supreme Court, arguing that the criminalisation of homosexual behaviour was unconstitutional. The case, perhaps unsurprisingly, failed. Yet it would be the start of a revolution in Irish attitudes to homosexuality, marking the beginning of the slow, incremental movement towards marriage equality.
Now, decades later, another David, as congenitally and irreversibly homosexual as Norris was in 1983, is bringing a challenge. He is challenging a law that, on the face of it, seems a poor fit with the newly liberal, gay-friendly Ireland we've become accustomed to believing in.
There are more similarities between the cases. Both Davids were employees of Trinity. Further still, both have that old-fashioned, eccentric charm that marks them out as belonging to an era before research deadlines and tenure-track. Both plaintiffs also went to a European court seeking vindication of their rights.
ADVERTISEMENT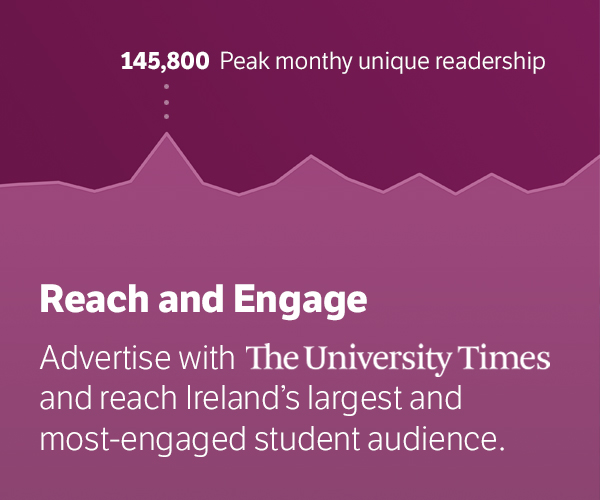 One difference, however, is crucial. Whereas in Norris's case, Trinity was an idle participant, today in 2017, the university is the very institution that has been accused of denying the rights of LGBT staff.
This, however, is not what the European Court of Justice found when they looked at the case of David Parris, the retired French literature and linguistics lecturer who alleged that Trinity's pension regulations discriminated against both his age and sexuality.
The court found the rule didn't discriminate against employees on account of their age nor their sexuality. Thus, when the two factors were combined, discrimination couldn't exist
The court said that the "gold-digger clause" in Trinity's pension regulations, which requires that a person must be married to their spouse before the age of 60 in order for the spouse to receive pension benefits, was not discriminatory against Parris. This is despite the fact that, as an Irish citizen, it was impossible for Parris to enter into a civil partnership or marriage before the age of 60. Indeed, Trinity's pension scheme effectively meant that for lesbian and gay employees who turned 60 before their relationships were recognised in Irish law, their spouses would be unable to avail of pension payments in the same way as heterosexual couples.
The court found the rule didn't discriminate against employees on account of their age nor their sexuality. Thus, when the two factors were combined, discrimination couldn't exist. The outcome was disappointing for Parris. The court's advocate general had delivered a strongly-worded opinion in favour of him – usually a positive sign. An expert on such regulations, Prof Robert Wintemute, writing after the court's decision, said that the judgement "treated turning 60 as identical to death".
For Parris, the rule is an "unintended consequence" that people have been unwilling to put right.
Speaking to The University Times weeks after the judgement was made, Parris is angry. The case has still to be formally decided by the Irish Labour Court but, following the European Court of Justice's decision, there is little hope they will decide in his favour.
"I was as recently as yesterday at a funeral. It was somebody I knew well and shared an office with and somewhere in the general sadness of the event, it occurred to me that this man's widow will be getting a continuing pension. When my turn to go comes, Gerhard [Parris's partner], as things stand, will not. And it is not clear to me what Gerhard has done to deserve this nor I."
Parris worked at Trinity from 1972 to 2010. When he arrived, he told me, "being a lecturer was less of an activity and more of a state". Parris only made the discovery about College's pension regulations a few months before retiring. "I referred the case and my situation to the Equality Officer, trustingly, naively and wrongly, believing that she would say 'Oh goodness, that's terrible, I must set about putting that right'."
This was not how things worked out, with Trinity choosing to fight Parris first in the Irish Labour Court, and then in the European Court of Justice. Despite years of legal wrangling, at the expense of thousands of euros, Parris still seemed unsure what the whole thing has been about: "They have been doing this as if in defence of an important principle. But during the whole procedure, I have never understood what that principle is."
Sitting in his home, it is clear Parris is not a well man. He listed his many ailments to me as he goes through his itinerary of hospital appointments for the next week. A proud member of the "geriatric gays", which he described as the "least attractive group of all", he told me that all he wants is to ensure that there is money, after he dies, to see the cats are fed and there's a "fire in the grate".
One of the reasons for Trinity defending the case is the fear of the large costs involved if their pension provision is found to be discriminatory. This is why the UK government took such an interest in the case, sending submissions to the court to protect the legal status of their own Equality Act, which currently permits unequal survivor's pensions for same-sex civil partners and spouses.
It comes as a surprise and disappointment that an institution to which I've given a considerable amount of service and which I have greatly loved, should behave in this way
Parris was largely dismissive of such concerns: "It is often assumed by non-gay people that there is kind of a gay mafia inside institutions. If there is, I never found it and hence have not profited from it."
"I'm not aware of a huge tidal wave of such requests, I don't think that exists", he said.
Yet Trinity, alongside the Higher Education Authority (HEA) and the Department of Education and Skills, has spent hundreds of thousands of euro forming a legal barrier to the supposed tsunami of claims. Parris was mystified. "It comes as a surprise and disappointment that an institution to which I've given a considerable amount of service and which I have greatly loved, should behave in this way. And at the same time, I don't feel that the majority of my academic colleagues and the people I would regard as the College community, are actually primarily responsible for this, and I think it comes from the level of the higher echelons of the administration."
Sitting in his house in Phibsborough, with artwork on the walls and hundreds of books on the shelves, Parris will admit he's thoroughly middle-class. He confessed to not being hugely radical, and I believed him. His case isn't arguing for the redistribution of wealth or a radical restructuring of the financial system. Instead, his battlefield is the rather dryer world of pension regulations. "It's not very revolutionary", he told me.
"I suppose the one thing you could say, rather spitefully against me, and I will say it myself, is why are you worried about this when there are thousands of Syrian refugees sleeping out in the snow and people, perfectly obviously, are worse off than yourself and perhaps even a generation of students who now find it more difficult to gain access to property. It's impossible to deny all of those things, but I think in a situation where there are large injustices and small injustices, there is something to be said for tackling the large ones first. The small ones still remain injustices."
In 2016, Gay and Lesbian Equality Network (GLEN) ranked Trinity fifth in their "Best Places to Work for LGBT Equality", as well a Special Recognition Award for Public Sector Employer of the Year, which makes the entire dispute all the more concerning. Parris was clear that College is open to changing these rules anytime they want. "What the court did not say was that the imposing of an over 60 rule was obligatory, they did not say that. They did not say that it was not open to the College to change that rule, and they did not say that an institution which prides itself in its treatment of LGBT people is fulfilling its ambition to give a warm welcome to people of all gender orientation by depriving some."
He directed me to Trinity's Equality Office website, which states that its job is to "protect all members of the University community from discrimination, bullying and harassment". Parris clearly has issues with this characterisation: "What I would have liked it to be is akin to a College tutor, and if some nasty department or individual wrongs you in College, the theory is your tutor takes your defence, even if it was against the College, and does not simply say 'that's the college rule, you better knuckle under and put up with it."
I'm not really certain how much longer I can hold on for. So I'm almost in a position, I suppose, of almost not being able to afford to die
"The absolute lunacy is that if Gerhard was the College employee, and I the spouse, then I would get the pension because the age difference between us would be that he was under 60 when we got married."
"The arbitrary nature of it is truly weird", he said.
There are other avenues open to Parris. Speaking to The University Times, Trinity Senator and Reid Professor of Criminal Law, Criminology and Penology, Ivana Bacik, suggested that an application to the European Court of Human Rights might be a possibility for Parris. Raising this with Parris, he still hadn't decided his next move. When your aim is to secure a financial investment for your partner, more legal action can end up threatening that: "As things are, the sum invested is a dead loss, and if one lost a substantial portion of your capital in fruitless legal action, one will be charry of making further such investments."
Bacik has introduced a private member's bill into the Seanad that would add an amendment to the Pension Act 1990 resolving Parris's issue. It remains Parris's best hope. Even then however, the precarious and uncertain nature of parliamentary politics means that it could be months before both the Seanad and the Dáil get a chance to discuss, let alone pass, the bill. "The greatest risk is that the lobby fodder in the Oireachtas will be told by the government – vote against it. And it would be lost", Parris said.
The next few months will be crucial for Parris. The Labour Court will make their decision and his case will, officially, have been lost. Bacik's bill will make its path from the Oireachtas. All the while, Parris and Gerhard will wait and see what happens next. "I'm not really certain how much longer I can hold on for. So I'm almost in a position, I suppose, of almost not being able to afford to die."