The nap room in Goldsmith Hall is now open, following months of preparation by Trinity College Dublin Students' Union (TCDSU), the latest space to be opened in College solely for the use of students.
The nap room, in the Parlour beside the SU Cafe, was a manifesto promise of Aoibhinn Loughlin, TCDSU Welfare Officer, when she ran for election. Since taking office last year, the union has worked on redecorating the room and refurbishing it to allow it to function as a both a nap and respite room for students. The room includes couches to facilitate students who want to nap during the day, with the actual nap room only partially taking up space in the parlour, with a partition included to divide the area.
Speaking at a meeting of TCDSU's council in October, TCDSU President, Kieran McNulty, said that this partition will facilitate a "respite room".
ADVERTISEMENT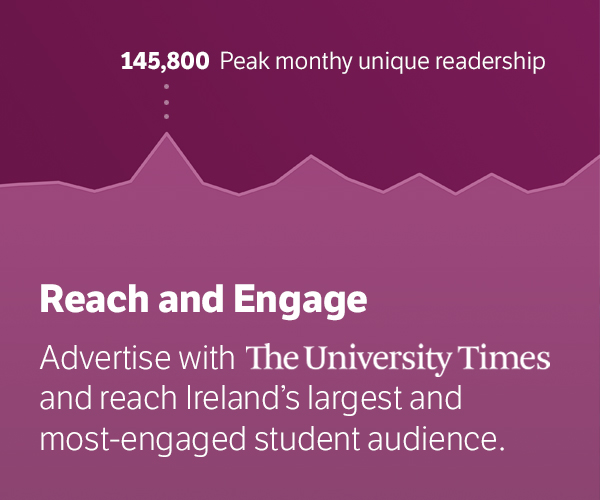 The Parlour Room has been marked out as a potential student space since 2014, when a meeting of TCDSU's council voted that it be made into a "sun-room" that would support well being and relaxation amongst students.
The nap room's construction marks a fulfillment of part of Loughlin's campaign promise that nap rooms be installed around campus. The Parlour Room nap room is only the first step and Loughlin plans the construction of more permanent nap rooms around campus.
TCDSU have made the securing of student spaces one of their main priorities over the past two years and two additional break-out spaces for students have recently been opened on campus, including Room 4017 in the Arts Block as well as a second space on the mezzanine floor in the Hamilton Building. The common room in St James's has also been revamped, with the union organising that a second room be open to students during lunch hours on a trail basis.
The union are also currently working with College on the development of a new student centre as part of Trinity's Estates Strategy, with the location of the new centre yet to be decided.
---
Brónagh Kennedy also contributed reporting to this piece.