The struggle of balancing college work with a social life is something that most students are accustomed to. However, for Trinity's scholarship athletes, there is the added pressure of balancing their training commitments while also ensuring that their diet, sleep pattern and body is in check too.
Achieving all of this requires discipline and commitment on the part of the individual athlete. Yet there is someone else who is often present in the background, helping athletes find the right balance. Speaking to The University Times, many athletes across College have attributed their success to one man – Ross Hamilton, Trinity's strength and conditioning coach.
Talking to The University Times upstairs in the newly refurbished scholars' gym in the Sport Centre, Hamilton begins by explaining his own background in sport. Having studied natural science in Trinity, he achieved his degree while also playing rugby and participating in sailing. He was a talented sailor, who just missed out on qualifying for the London 2012 Olympics. Yet it was through sailing that he discovered his own interest in sports science, and he chose to do
a master's degree in exercise physiology in Trinity. He used some of DUFC's players as volunteers for his master's project and he repaid the favour by helping out with their training. One of his first roles was working with rugby players who were coming back from injuries, bumps and bruises. Word quickly spread and now his focus is on helping Trinity's sports scholars achieve their full potential.
ADVERTISEMENT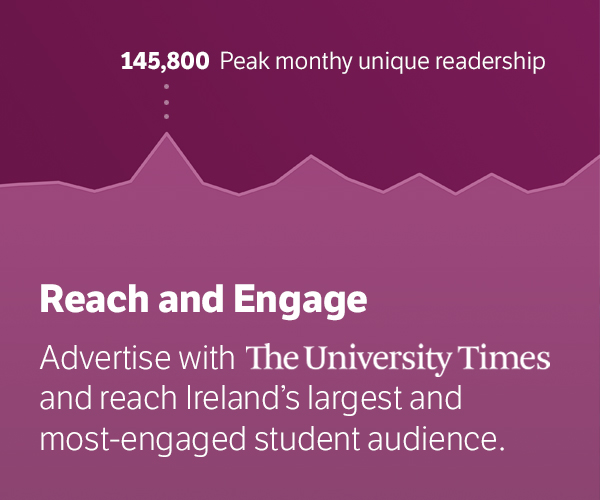 Some have never shopped for themselves or cooked, so it's a big adjustment. We want them to be in an environment where they are constantly striving
Today, Hamilton coaches an array of different athletes who compete in a variety of sports such as fencing, taekwondo, rowing, hockey, rugby and hurling. I question what exactly he does that leaves the athletes singing his praises? "I'll look at their schedules. If they have a competition on the weekend I'll advise them as to when is the last day they should train. We discuss what to eat, training volume and I help them monitor their own sleep."
Hamilton also devises training programmes for the scholars that fit around their class schedule. Programmes vary not only on the sport but also on the degree. Some students have a more demanding workload with more contact hours so Hamilton takes this into account when creating the programmes. Equally, athletes all have different weaknesses and temperaments, which dictate the programme Hamilton assigns them. He meets with the scholars weekly and for some even twice a week. "Regular contact is vital. It allows us to discuss injuries, worries and stresses." I inquire whether his work is closer to that of a sports psychologist. "No, it's not so much psychology. It's more that there are little tips which can help them." He reminds me that for many of the athletes he coaches, College is their first time living independently. "Some have never shopped for themselves or cooked, so it's a big adjustment. We want them to be in an environment where they are constantly striving. For example, I give advice to help them reduce meal prep time as much as possible. I want them to learn from my mistakes and be ahead of other athletes."
I ask what Hamilton believes is the biggest challenge that the sports scholars face. "Just the demands. The body doesn't recognise the difference between emotional stress and physical stress as well as you might think." His own ideology is that while being overwhelmed at times is normal, one cannot allow oneself to be constantly in this state or it will harm your grades and your performance on the pitch. He strives to ensure that this isn't the case, explaining, "there's no point in having a worn out athlete".
I'm not really too worried about them making mistakes. It's about identifying mistakes. That's what makes a mature and sustainable athlete
Hamilton is particularly proud of his reputation for enabling athletes to recover from injuries effectively and efficiently so that they can return to their peak as fast as possible. "This is where the physiology background comes in. Finding new systems for doing things." He explains that even if you're injured, usually you can still train albeit differently than when you're at 100 per cent physical fitness. "If they've an upper body injury, I have them work on fitness as they can run or cycle. With lower body injuries they can put size on their upper body with weights. They end up ticking boxes which weren't ticked before." He has found that by having the athletes regularly come to the gym, even when carrying an injury, it tends to make them more diligent with rehab. He mentions James Bollard, who came back from injury and was selected on the Irish Under 20s for the Six Nations in 2016, and sports scholar Jack McDermott who, following shoulder surgery, worked on increasing his size and came back at number 10 stronger than ever. "Career longevity is one of the biggest things." An effective programme doesn't just make a better athlete, it makes a better sportsperson, Hamilton says.
So what's the secret to Hamilton's success? Well, it's twofold really: "There's no magic bullet. What I've done is developed an effective structure to start with and then we evolve it nice and gradually." He ultimately aims to make life as easy as possible for the athletes by ensuring that everything they do is productive. "I'm not really too worried about them making mistakes. It's about identifying mistakes. That's what makes a mature and sustainable athlete."