Sunday night found me crying in the foyer of the National Concert Hall, surrounded by beautiful people in evening gowns and tuxedos. It was not their beauty that had moved me to tears: it was the four hours of sleep I'd gotten the night before combined with the loss of my tickets to the Irish Times Theatre Awards.
The award ceremony, the only one of its kind in Ireland, celebrates the work on the Irish theatre scene for the previous year. Nominees ranged from fully-blown Abbey Theatre mainstage productions to new plays staged in Theatre Upstairs, a venue above a pub on the river. Attendees varied from actors in sparkling full-length ball-gowns to lads in t-shirts and jeans – when you spend half your waking life in a theatre, it starts to seem a bit bizarre to dress up to go to one.
I had two main motivations for going – to rub shoulders with the cream of Irish theatre-making, and the possibility of free wine. Alas, there was none to be had (free wine that is), which only added to the misery I experienced when the box office informed me that somebody else had walked away with my tickets. This triggered the tears of exhaustion (I'd spent 20 minutes getting ready for THIS?) until we had tracked down the people who'd taken them by mistake. Now that our entry was secured, my initial worry returned: was this going to be great, or mind-numbingly tedious?
ADVERTISEMENT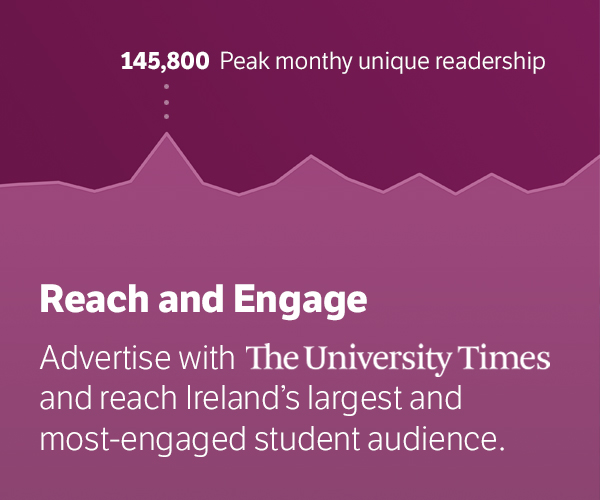 We somehow ended up in assigned ground-level seating beside a group of excitable young men. "What are you up for?", one of them asked us, assuming we must be nominees. "Eh – we just got free tickets, actually", I explained with far less finesse than that sentence would suggest. "Are you guys up for anything?" They then informed us that they were up for three awards: Best New Play, Best Set Design, and Best Sound Design. "Oh." I suddenly felt rather mediocre. "Well good luck!"
I later discovered that I was sitting next to Blue Raincoat Theatre, whose recent production Shackleton is currently on tour across the country. In front of us were Theatre Lovett, the renowned children's theatre company, and in front again the cast of Philip McMahon's musical Town is Dead. It was a brief glimpse into what theatrical success must feel like.
My friend had been excited to hear that actor and director Peter Daly would be hosting alongside actor (and Trinity alum) Ruth McGill, and so when the overhead announcer welcomed "Ruth McGill and Brian Burroughs" onstage we were rather confused – until Daly's voice joined in on the speakers correcting him. "I get confused between all the baldies", the announcer explained, triggering a laugh of recognition from the audience. This pretty much set the tone for McGill and Daly's opening bit, in which they tried to decide if they should go really Pan Pan and strip naked or harness the popularity of Hamilton by rapping about each nominee. It was a torrent of inside jokes for the entire Irish theatre scene, setting the atmosphere not as a formal awards ceremony, but an opportunity for the community to come together and celebrate overcoming funding and resource issues in their bid to create theatre.
Before the awards began in earnest we were told to tweet during the ceremony, and the best tweet would win an overnight stay in the Dean Hotel for two. The tweets were judged by Irish Times theatre critic, Peter Crawley. My attempt (#pleasegivemethefreehotelnight #ITTheatreAwards) was met with the reply "Tweet better" from Crawley. It may still be two months until I graduate, but already I'm getting bad reviews from the Irish Times.
The winners were nicely dispersed, with no one production taking all the awards, which is testament to the sincere consideration and effort of the judging panel. Stephen Rea won Best Actor for his role in Cyprus Avenue, for which he was very thankful to the playwright and director – so thankful, in fact, that he forgot the director's name. The playwright, David Ireland, made no such mistake when accepting the award for Best New Play. Our new friends from Blue Raincoat roared with approval when the Best Set Designer gong was given to their own Jamie Vartan, also the designer of Arlington. The unofficial award for soppiest moment has to go to Dan Bergin-Holly, who shouted "Light of my life!" to his wife Zia when she accepted the award for Best Lighting Designer. His tweet of the same message won the couple the Dean Hotel voucher later in the evening.
Half the ceremony was devoted to the Special Tribute Award winners, Jane Daly and Siobhan Bourke, who founded the Irish Theatre Institute in Temple Bar. Clearly known and admired by most of the crowd, the pair received two standing ovations for their dedication to arts management – a field of the arts often overlooked, but crucial in giving any sort of security and guidance to artists.
Most award recipients took the opportunity to call for the inclusion of a dance category in the ceremony, an opinion met with universal approval across the room. It wasn't hard to see where they were coming from – after all, the Audience Choice Award was given to These Rooms, a co-production between ANU and Coisceim, an Irish dance company, and one of the nominees for best production was based on Swan Lake. Furthermore, the video reel of the year in review was about 50 per cent clips of dance sequences that had featured across the theatre circuit in These Rooms, Arlington and many more. As the winners of Best Opera (Wide Open Opera's The Barber of Seville) said in their speech, how is there an opera category but no dance category?
Best Production was given to Michael Keegan-Dolan's Swan Lake/Loch na hEala, by all accounts a stunning production that received near-universal praise: one audience member told me he experienced every emotion whilst watching it. The crowd clearly felt it was well-deserved, as was clear in their response to every award given during the night.
The night ended with a promise of an after-party in the Dean, but we instead adjourned to McDonald's. It didn't feel too jarring: the sense of the night, after all, was of a community of people who had put aside their penniless artist personas for one night in the spirit of glamour and fun. There was no sense of solemnity or pretentiousness, just a crowd of people, mostly friends, getting together to show solidarity and admiration for their peers. As the hosts told us at the beginning, this awards show was for all those moments when actors don't get the part, when ideas and hopes are shot down, and yet the strength is found to persist. A strong message from a theatre awards ceremony sponsored by print media: persistence in the face of insurmountable odds.