When it comes to food trends, people in Dublin have pretty much seen it all. A Mexican wave of burritos washed ashore in Ireland only four years ago, with donuts circling the spotlight in recent months. But this next food war is somewhat controversial: with falafel being a key staple in the diet of vegans and vegetarians, meat-lovers have yet to wholly accept this Middle-Eastern dish into their hearts. Nevertheless, the popularity of these deep-fried chickpea balls is ever increasing, and with many outlets offering a falafel fix in close proximity to campus, they are forced into competition for the esteemed position of the victor of the hotly contested falafel wars.
Cocu
Price: €10
Known for their signature healthy salads, it comes as no surprise that Cocu trades in the falafel market. With only one signature falafel salad on the menu, the base ingredients are made up of cucumber, cherry tomatoes, pickled carrot, a side of hummus and a tahini dressing. Further side options include sweet potato, brown rice, slaw and greens. Three small-sized falafels are presented as part of the serving. However, on the occasion that I visited Cocu, the outer shell of the falafel was hard to cut into and the consistency was dry on the inside. Flavour was good but not very distinct.
Rating: 2.5/5: Too difficult to eat and very boring salad.
Sprout & Co
Price: €10.50
As a much-loved Trinity lunch spot, Sprout offers two falafel signature salads, including "Super Guacabowle"(€8.50, with an added price of €1.50 for the falafel), or the "Falafel Salad" (€8.95). Unfortunately, the "Falafel Salad" was a no go for me, as it contains a lot of beetroot and red cabbage, suggesting a more acidic flavour than I was prepared to try. On the other hand, the Guacabowle boasts a wider variety of flavours with the obvious scoop of guacamole. Two giant falafel balls decorate this bowl, easy to cut into and very filling. The consistency does not dry up in your mouth and has enough crumble to give it a light feel.
Rating: 4.5/5: Amazing, filling, but still expensive.
ADVERTISEMENT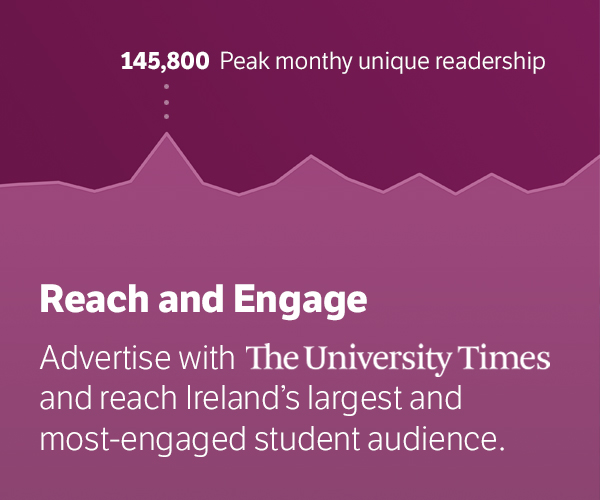 Umi
Price: €6.50
The homeland of falafel, this deli-style restaurant offers a diverse range of Middle-Eastern flavours. If Middle-Eastern food is up your street, I would check this place out as they offer a student deal at lunch time and even a two-person meal deal that gives you a taster of their full menu. Two small salads sell at €6.50, so I chose the falafel salad and the fattoush salad. Two small falafels come in the salad which tasted fresh and, of course, really complimented the other ingredients. In terms of quantity, I wish there were more of them as they are delicious and made the boring salad accompaniments of cabbage with garlic mayo and tomato salsa a bit more exciting.
Rating: 3.5/5: Cheap but lacking.
Industry & Co
Price: €9.50
This cafe gives you the freedom to choose what salads you want to eat alongside your falafels. Ranging from sweet potato wedges to broccoli green salad, the options provided by Industry & Co are especially broad. A dollop of hummus is also included with the falafel option. The falafels themselves are medium in size and sprinkled with sesame seeds. They had a very distinct garlic flavour, were moist inside and again not too hard or crunchy on the outside. At the time of consumption, they were perfect medium-sized falafel balls. But unfortunately, garlic breath ensued and they became much less appealing.
Rating: 3/5: Garlic balls not falafel balls.
Overall winner: Sprout & Co.