Feeling romantic this Reading Week? Ready to dip your toes in the dating waters again or just eager to treat a special someone already in your life? The location of your date sets an important tone for what's to come. Here to help you choose, we've picked out some of the best date spots in walking distance of Trinity itself, because what's more romantic than proximity?
Vintage Cocktail Club/Pygmalion
Cocktails are a classic, if perhaps nothing less than a rite of passage along the dating battlefield. They're especially useful if you're in the tentative early stages, as a cocktail-focused date is an acceptable vehicle for the ingestion of liquid courage to calm any stubborn nerves. The Vintage Cocktail Club (VCC) in Temple Bar is one of the best of its kind. Atmospheric décor, great drink selection, cosy seating and a chic speakeasy vibe to boot. VCC does, however, reside on the pricier end of the scale, at €11.95 a cocktail. The cocktails offered are delicious, but for those of us trying to impress on a budget, Pygmalion on South William St is the ideal alternative. Pygmalion serves delectable cocktails in a stylish environment with a well heated and seated smoking area for anyone concerned. But, most importantly for us penniless students, Pygmalion's two-for-one cocktail deals make it a great alternative to VCC.
Books Upstairs
If you want to avoid an alcohol-infused date and are aiming more for something in the tea/coffee and good conversation variety, then Books Upstairs on D'Olier St is a great way to go. This adorable cafe boasts a beautiful view of the city, and the perks don't stop there. As the name suggests, this cafe is situated just above one of Dublin's top independent bookshops. Books Upstairs therefore lends itself to plenty of literary browsing as well as lively discussion for anyone who's idea of romance falls along the lines of a Jane Austen novel.
ADVERTISEMENT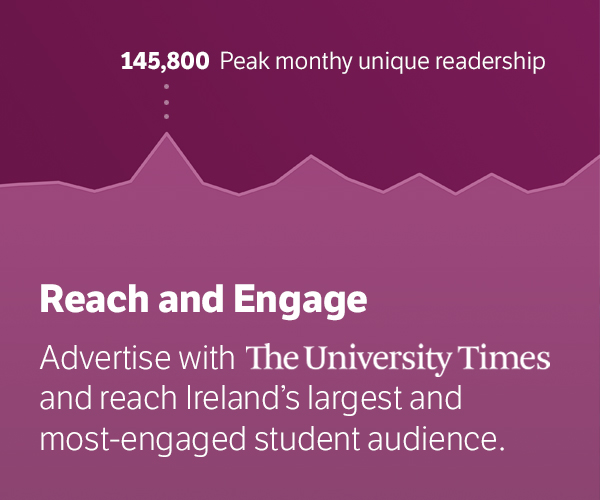 The Hideout, South William St
This is something a little different but definitely fun. This easily missed spot offers BYOB pool playing – cheap and cheerful. The healthy competition provides plenty of opportunity for laughs and/or flirtatious banter, whatever you're going for. All topped off with a few drinks that you won't have to worry about paying a fortune for as you get to bring them yourself.
Bach 16
You can't go wrong with a romantic dinner, but make sure you do it right – setting is key. Bach 16 sits overlooking the river on Bachelor's Walk. The restaurant is famous for their crispy, stone-baked pizzas and excellent quality wines, but they also offer a wide range of Spanish and French inspired cuisine. The small space is also filled with elegant and enjoyable music. Every night these intimate quarters are filled with an abundance of candles and fairy lights to really set the mood, making Bach 16 the dream date destination.
Le Petit Parisien
Last but not least, what could be more date-worthy than an evening played out against the backdrop of the city of love? For a date with Parisian flair, Le Petit Parisien on Wicklow St is a smart choice. Plenty of variety on the menu for those of us with fussier loved ones, and they make an absolutely luxurious hot chocolate. Another welcome Parisian option comes in the form of Ladurée on South William St. This is the one to go with for anyone with a sweeter tooth. Ladurée is famous for their extensive selection of signature macarons, making it the one date spot that can guarantee your evening won't go sour.