Over 300 Strike 4 Repeal protesters have gathered outside Central Bank following their rally on O'Connell Bridge. The group were there to greet the bus of representatives of Reproductive rights, against Oppression, Sexism and Austerity (ROSA), who have been travelling the country giving out abortion pills on campuses and in cities around the country.
A short time after the group gathered a small representative of the pro-life movement set up across the street and began addressing the crowd outside the bank using a megaphone. They held up signs on the side of the road that had photos of aborted foetuses on them.
The group for repealing the eighth amendment chanted over the pro-life group across the street. In the offices above the Irish Refugee Centre, where the pro-life activists had gathered, members for the repeal the eighth group stood out with a microphone and speakers on windowsills above them.
ADVERTISEMENT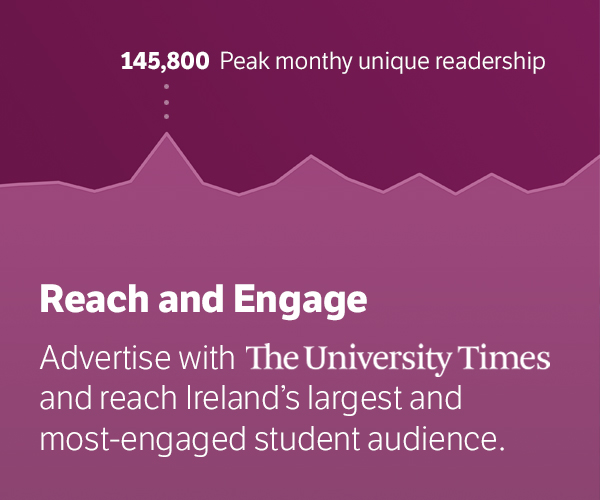 Chanting and shouting began, with both groups facing off across the street for a large part of the afternoon.
The a group of over 300 activists, predominantly students, continued to rally on Dame St before the March for Repeal at the Garden of Remembrance at 5.30pm this evening. The group was predominantly made up of people from the Strike 4 Repeal movement, University College Dublin (UCD) for Repeal, and ROSA.
Emma Quinn of ROSA spoke to the crowd about how the occupation of O'Connell Bridge had "embarrassed the establishment", calling on the government to hold a referendum.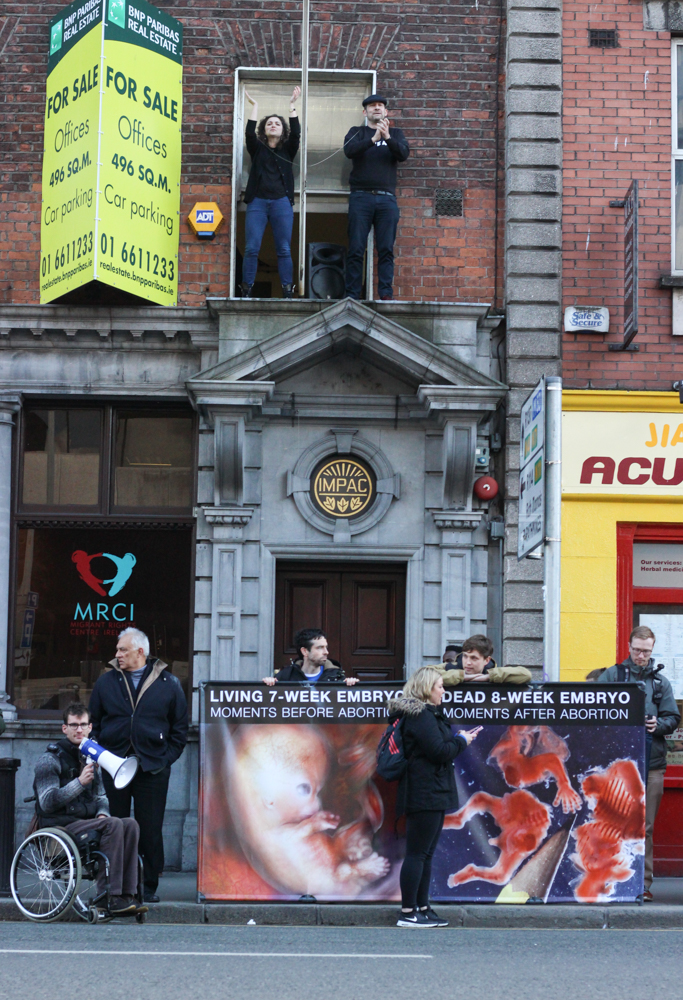 ROSA were supposed to bring their bus to Central Bank this afternoon but, due to the assembly on O'Connell bridge, which caused major traffic disruption around the city, they were unable to bring it as far as Dame St, and instead the group marched from their bus on the north side of the city to Central Bank, chanting and holding banners.
Speaking to The University Times outside Central Bank, representative of ROSA Justine MacNeill said that they had gathered at Central Bank like they did last year to be in "the centre of the city" to "fight for to repeal the eighth amendment, and for full body autonomy and for abortion rights here in Ireland".
MacNeill continued to explain what they were planning to do at Central Bank: "What we will do is we will have a quick reception here and a few stalls and a few short speakers, and they we will call everyone to go up to the Garden of Remembrance to join the [Coalition to Repeal the Eighth Amendment]."