Yesterday evening, as part of International Women's week, the Trinity Law Society (Law Soc) held a panel discussion on "Feminism in Ireland". The panel sought to examine what it means to be a feminist in modern Ireland and how society's attitude to feminism and the movement itself have adapted and changed over time. Unfortunately many of the scheduled speakers were unable to attend due to illness but Dr Micheline Sheehy Skeffington, a former lecturer at NUI Galway (NUIG), plant ecologist and women's rights advocate and Alan O' Neill, CEO of the Men's Development Network, proved to be informative and experienced speakers on the subject.
Sheehy Skeffington opened the discussion with a description of her experience working as a lecturer at NUIG and the challenges associated with seeking a promotion as a woman. Sheehy Skeffington's grandmother was famous suffragette Hanna Sheehy Skeffington, and feminism is an issue many generations of her family have proudly supported and worked towards. Over the course of 34 years of teaching, she was passed up for a promotion from junior to senior lecturer a number of times and in 2014 won a landmark case against NUIG, with a tribunal finding she had experienced gender discrimination. In the same year, 16 male staff members had been promoted (50 per cent of those who had applied), and only one woman. It took two years for her to be heard and she then had to prove that she was equal to or better than the 16 men who had been promoted. Sheehy Skeffington said she evaluated the list of those promoted against the three major headings: teaching, research, and contribution to the university. She found that at least one of the men who had been promoted ahead of her did not have a PhD, and one had not even been eligible to apply. In addition, five others had gaps in their scores where Sheehy Skeffington did not, and eventually the judge listed 13 points in her favour. Sheehy Skeffington discussed how, following the case, she was criticised in the media for "going after" the men.
On the back of her success, Sheehy Skeffington encouraged five of the women from the list who would have been equally eligible for promotion to pursue a case against the university. One woman has followed the case in the Labour Court, while the other four have taken their case to the High Court. NUIG has succeeded in gaining a preliminary trial before a full hearing to establish whether the claims of gender discrimination can be heard by the High Court. Women make up a mere 21 per cent of senior staff at NUIG, she said, making it one of the worst Irish colleges for gender equality. Trinity sits further up on the list with 33 per cent but the figure is still remarkably low.
ADVERTISEMENT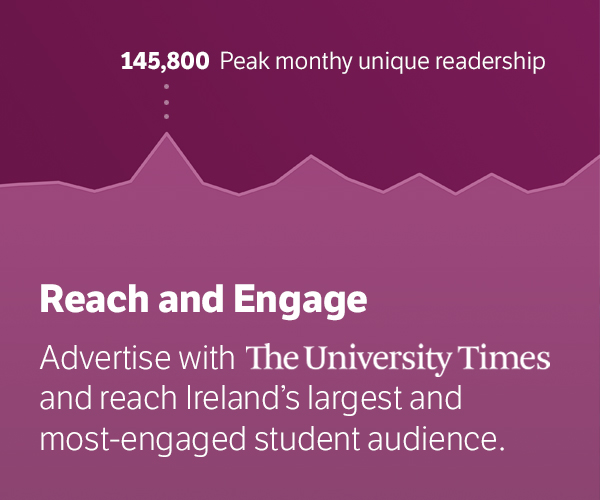 It was interesting to note that the room in which this discussion was being held was a room filled with large and conspicuous paintings of Trinity's notable men. High profile cases like this one will hopefully pave the way for more women to be accepted into senior positions at universities in Ireland so that we might have, one day, a female head of a university.
Alongside the work of women in this field, Alan O' Neill, aims to address this issue by encouraging men to get on board with feminism, and educating more men on the unconscious sexism they carry with them. O' Neill runs the Men's Development Network and has generated the White Ribbon campaign to promote education and awareness projects aimed at affecting change in community attitudes and behaviours, and ending male violence against women and girls. O'Neill's organisation and the White Ribbon campaign implores men not to remain silent and to find the "courage to look inwards" and "question [their] own attitudes" and the Men's Development Network is bringing the campaign to universities, encouraging institutions such as Trinity to get involved: "We'd love to make Trinity a white ribbon college". O'Neill said that many men have internalised sexist behaviours from the way they have been brought up in society and the powerful expectations for men to speak and act in a certain way that can be damaging to men as well as women. In general men are left with a narrow band of emotions with which to express themselves, a pattern that has negative implications for men's mental health. O'Neill also noted that many men may feel anxious to speak up in support of women such as Sheehy Skeffington because they do not want to become involved in the conflict and risk jeopardising their own status before an often male employer.
On the discomfort often created by the word feminism, O' Neill said: "If you feel uncomfortable, then something is usually wrong. It is important to go to these places of discomfort and unpack why it is uncomfortable and how we can change it." Sheehy Skeffington agreed and, remembering her own father's fondness of the words, quoted Victorian philosopher and political theorist, Herbert Spencer: "No matter how infinitesimal the thing is that I can do, it is infinitely important that I do it".
There is a gathering outside the High Court in Dublin on the May 4th for those wishing to show their support to the women involved in the discrimination cases, and for those who would like to raise money and awareness for the issue, there will be items such as t-shirts and badges on sale. There will also be a benefit gig in Galway on March 29th to raise funds ahead of the trial. There are numerous ways you can get involved as a supporter, ambassador or partner of the Men's Development Network, and further information can be found on their website.