As students, we are no strangers to scouring for vintage clothing in flea markets. As a result, when the Facebook page for Flea for Choice made its way through our newsfeeds, it did not go unnoticed. A chance to buy cheap clothes and contribute to a reputable cause? Yes please.
Trinity students Brian Donnelly and Dara McElligot have always been in favour of the repeal the eighth campaign, but, like many other repealers, hadn't really considered how in need of financial support the movement is. "It wasn't until we attended a spoken word event called Choicebox a month or two ago that we really realised how necessary it was to raise funds for repeal the eighth", explains Donnelly when we meet to discuss the Flea for Choice on a rainy day in a coffee shop just outside Trinity's campus. At Choicebox, both McElligot and Donnelly were moved by an impassioned speech made by the coalition's convener, Ailbhe Smyth. He urged attendees to cease raising awareness and start raising money. Donnelly remembers the event well, recalling Smyth's words: "It's up to you guys, you got to do something."
And "something" indeed the friends did. Having studied in France on the Erasmus scheme, Donnelly was shocked by the way that the French took their right to abortion for granted. To them, Ireland's constitution in regards to abortion was incredibly antiquated. This, coupled with Donnelly's enthusiasm in response to the Choicebox event, led to their decision to launch Flea for Choice.
ADVERTISEMENT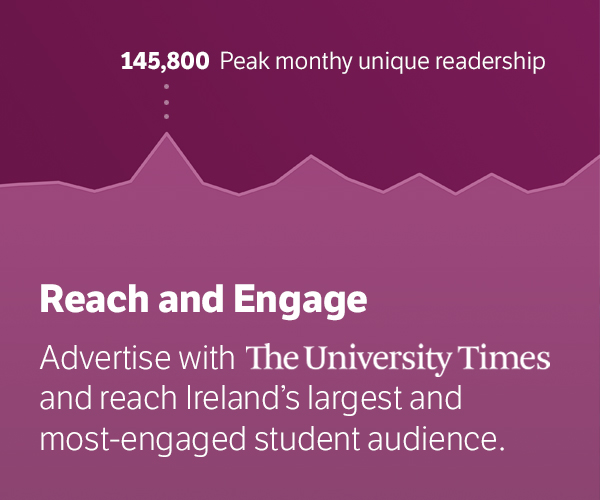 The duo then had to consider how they were going to raise money, and a flea was the first idea to come to light. Having been both vendors and customers at the Bernard Shaw Flea market, they felt they were experienced enough to be successful with this venture. "I guess we had done so many markets we could see clearly what we liked being done", is Donnelly rationale. And what did the enterprising friends like being done? What will be the main features of the Flea for Choice? The response is a varied and wide selection of goods, an experience that is profitable for vendors, and a large level of attendance.
"Initially we wanted a DJ, a festival vibe, the works", laughs Donnelly. Of course, this being their first attempt to hold a flea, they had to reign in their ambitions. However, the flea, which will be held on Saturday March 11th from 12-5pm in Wigwam on Middle Abbey Street, will boast some exciting vendors. The Repeal Project will also be providing a photo-booth for supporters of the campaign. Irish designers such as Nessa Finnegan and Sam Geraghty will be selling some feminist themed totes and tees. You can also expect lots of the usual discounted goods a flea has to offer such as clothes, CDs and handmade jewellery.
If the event goes well, the two hope to be back again, but next time with a DJ. "We'll definitely go bigger and better if this one goes well",smiles Donnelly. "Which we think it will, with all the tremendous support we've got from organisations such as The Hunreal Issues and of course, from our venue, Wigwam. We couldn't have done it without them."
Correction: 12:39, March 10th, 2017
An earlier version of this article incorrectly stated that the Repeal Project would be selling jumpers at this event. They will in fact be providing a photo-booth for supporters of the repeal the eighth campaign.