The 2017 Sailing Varsities took place from March 9th to 11th, this year hosted by University College Dublin (UCD) Sailing Club in Clifden Boat Club. Trinity was one of the 26 teams that took part in the event. Members of the Trinity Sailing team included captain Daniel Gill, Kate O'Reilly, Richard Roberts, Laragh Lee, Scott Flanigan and Cara McDowell. This year, Northern Ireland and Scotland were also represented.
Day one of the competition saw the firsts win all seven of their races. They then tied for overall first place. The seconds won 75 per cent of their races. Day two led to more success, despite the wind increasing from the day before.There were some solid performances and strong results. Day three resulted in more outstanding performances from the Trinity teams, with the firsts overcoming University College Cork (UCC) in the semi-final of the gold fleet. This is the first time in 11 years that Trinity has won intervarsities.
The sailing club had also been in Oxford the previous weekend. There they competed against the top teams from all around the UK where they won four out of five races on day one. Trinity were the first Irish university to take part in the Tip Gun invitational. Unfortunately, the sailing got blown out early on day two due to strong winds. Trinity ultimately finished fourth, winning eight races in total. Trinity Sailing has had a very busy few weeks, but is being rewarded for its effort, dedication and hard work. Club Captain, Daniel Gill, expressed his pleasure with the club's performances of late in an email to to The University Times, saying: "It's the best week of results in recent history for Trinity Sailing. Results have been consistently strong at all the regional events this year and the changing of helms and crews throughout shows how strong the club is at the moment."
ADVERTISEMENT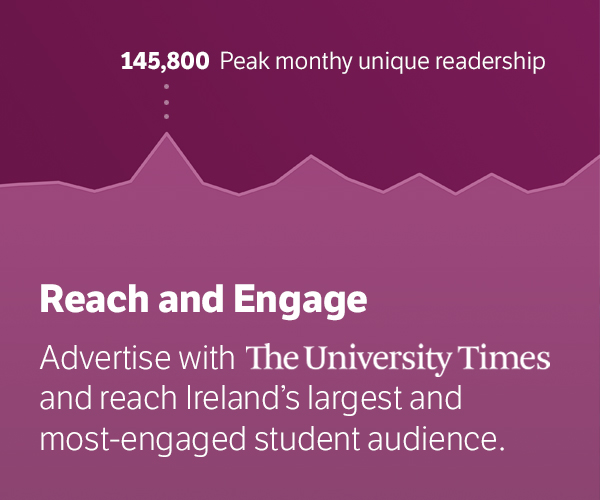 The club now look forward to Colours on April 1st, which they will enter in some of the best form of their season.